Hr News
7 form hacks for HR professionals
Source | HR.BLR.com : By Miranda Nicholson, talent department manager for Formstack
Human resource professionals seem like they're constantly in motion. From running around the office fetching signatures to distributing benefits information amongst employees, and onboarding new hires. HR teams arguably juggle more documents, data, and paperwork than anyone else in business.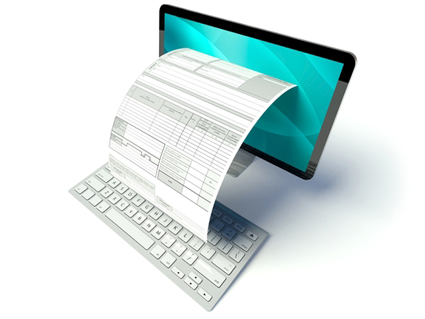 Managing so many moving parts can quickly become chaotic, even if you're extremely diligent and organized in keeping it all straight. That's why more and more HR professionals are turning to online form builders to help manage their workflow processes and save time in their everyday administrative tasks. Take a look at the following form hacks that will help you and your HR professional colleagues do your jobs with greater speed, accuracy, and efficiency.
#1: Employee welcome e-mails
Many online form options allow for e-mail integration, which have the power to totally transform and automate the way HR professionals communicate with employees across their company. Instead of having new employees fill out all their new paperwork by hand, use online forms to make it a less time-consuming process for everyone. Plus, once new employees submit their onboarding forms, you can send a customized welcome e-mail with all the information they need to get settled into their new job.
#2: Contracts
One of the most frustrating parts of finalizing contracts is all the different signatures you have to obtain. Gone are the days of scanning physical documents to turn them into signed PDFs. Instead, use an online form builder to obtain electronic signatures from all parties, and make finalizing contracts easy for everyone. Involved parties don't even have to leave their desks!
#3: Performance reviews
Many companies are still wasting a lot of paper on annual or quarterly performance reviews. Instead of formatting a text document to print out and distribute, send performance reviews electronically for employees and managers to fill out at the same time from their individual computers. For example, send out two forms—one for self-assessment, and one for managers to use to evaluate their team members. It streamlines the process and saves a lot of paper along the way.
#4: PTO requests
Is your company still using the old paper slip and tray method for requesting paid time off (PTO)? Or worse, maybe employees are still sending an e-mail to HR with their requested dates. Just say no to unnecessary e-mails and, instead, create an online form employees can access and use to request vacation days and time off. With some online form builders, you can even set certain users as approvers, so managers can approve the days without HR having to chase them down for a signature.
#5: Job applications
Using an online form builder to build job applications makes keeping track of candidate information and documents easy. Instead of sifting through e-mail attachments for resumes, cover letters, writing samples, and other materials, an online form will keep all of those documents in one place.
An online form database allows HR professionals to easily review candidate information, access their contact information, and share their materials with other employees involved in the hiring process with a simple URL.