Source | www.pageuppeople.com
The expectations of the recruitment experience – from candidates, hiring managers, and recruiters themselves – is evolving. Technology is empowering a new breed of recruiters who are strategic, savvy and supercharged in their ability to surface the right candidates for the roles. Below are 7 recruitment trends HR professionals should be aware of in 2020 – how ready are you for the new world of work? 
1. Employers are prioritising candidate experience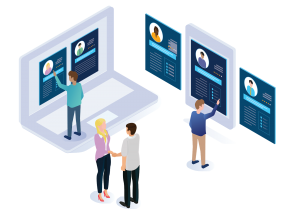 Candidates – and everyone involved in the recruitment process – expect a consumer-level tech experience. The organisations that attract the best talent are adept at creating experiences that turn candidates into employees. 
According to Talent Board, since 2010 over 1,000 organisations globally have worked together in a research initiative that aims to define and measure candidate experience. This collaboration between HR professionals is rare – and speaks to the critical importance candidate experience has on an organisation's ability to attract top talent.