HR Technology
70% of this company's leadership team are internally groomed talent, ETHRWorld
Highlights
This year, out of the 1,000 hires, more than 20 per cent were fresh graduates from 60 different campuses.
A major challenge that the HR department has faced in the last two years is high attrition.
Leading Team for an Impact (LTFI) is a programme to improve manager effectiveness, which trains managers on what is expected to be an effective manager. Last year, the programme covered around 110 new managers.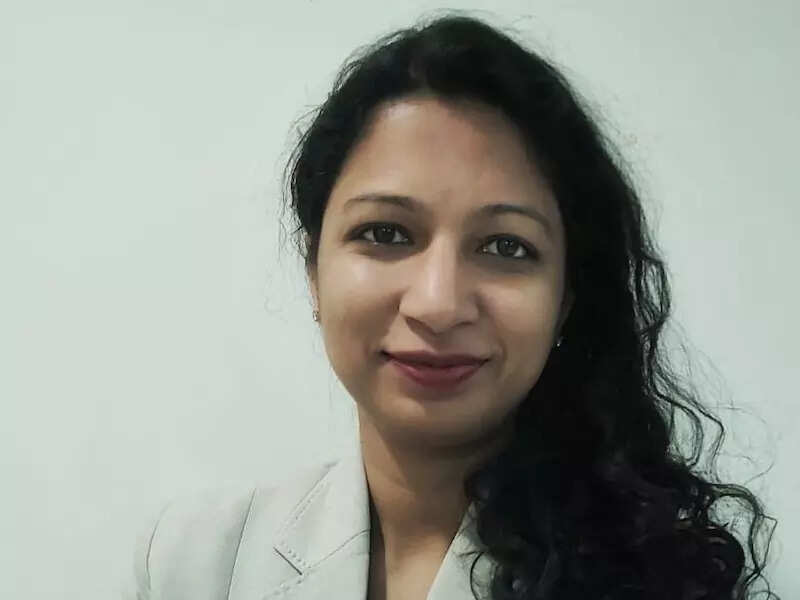 Godrej Properties, a leading real estate company, has its headquarters in Mumbai. The firm has a staff strength of 2,400 employees across India. The people strategy at the company is aligned with the business and focused on building an organisation fuelled by a winning culture and talent strategy.
The organisation focuses on high performance-oriented culture and builds talent from within. More than 70 per cent of the organisation's current management committee are internally groomed talents. And, recently, 6 out of the 7 management committee positions were filled internally.
Megha Goel, Chief Human Resources Officer, Godrej Properties, says, "We believe in taking early bets based on potential, and focus on developing the next line of leaders internally. Every year, we do a robust and objective exercise to identify high-potential talent. We work on people who are identified as successors by giving them all the development they need."
"Some of them will need learning programmes and some may require exposure to a different kind of role. So, whatever is a requirement, that is provided to them. As we have open positions that keep coming in, we first ensure that we are looking at people who are internally already on the list," Goel adds.
To foster internal talent growth, the organisation has a programme, called 'Talent Assessment and Capability Building (TAC),' which enables the whole organisation in terms of understanding their current talent and provides them an idea of who are the key individuals that they need to concentrate on.
This programme is run very closely with the senior leadership who sit together and work on the details like how the employee is doing, what are their key strengths and development areas. Later, the organisation invests in them through bespoke training programs and career movement support.
For example, if a person has to manage a very large team and doesn't have experience in managing employees, or a large team, then 'Leading Team for Impact (LTF) training programme is assigned to the person.
LTFI is a programme to improve manager effectiveness. Last year, the programme covered around 130 new managers. The programme trains managers on what is expected to be a good manager, which includes:
Knowledge of what drives high performance and motivation of team members and how to leverage it
Ability to diagnose performance and development gaps of team members
Leverage Godrej people philosophy and processes to arrive at effective people decisions
Coach team members to help manage their career and growth
Giving another case of training internal talent, Goel says, "If a person does not understand P&L that well but he/she is a very good salesperson and their career aspiration is to become a P&L leader, we will allocate them a small project to give them a better understanding on the particular subject, and support their career progression to the role."
Besides this, Catalyst is an integrated flagship leadership programme that trains first level leaders in both functional and behavioural aspects.
Godrej Properties also focuses on talent intake through campus programmes. This year, out of the 1,000 hires, 20 per cent were fresh graduates from 60 different campuses. Goel says that campus hires constitute 20 per cent of the total headcount.
"If you see our management committee also, a lot of people have grown from this campus route. The people who are consistent performers and had potential, have ended up becoming senior leaders in the organisation," says Goel.
Diversity ratio and inclusion efforts
Women account for around 28 per cent of the workforce at the organisation. And, last year, the company added 2 per cent of its employees from the LGBTQ (65 employees) and PwD sections, which has raised the total diversity strength in the organisation to 30 per cent.
To control the women employees' attrition, the HR department tracks equity at three levels:
"At Godrej Properties, women are not just in support functions. We have women in key roles, including operations, P&L, civil, and engineering functions. Our recent zonal CEO is a young woman who has grown through the internal talent pipeline in the organisation," says Goel.
The organisation also has a women-specific capability-building program, called 'Accel,' which trains women for senior management roles.
The HR department recently organised LGBTQI+ sensitisation workshops that have covered 1500 employees, from senior staff to the housekeeping staff. The workshops were conducted in English and regional languages as well.
To source talent from the Pride community, the HR department works with specialised vendors and has hired recruiters from the same community. Goel says when recruiters are from the Pride community, the candidates also respond better with the confidence that the organisation walks the talk when it comes to onboarding members of the community.
To deal with the talent shortage in the Pride community, Godrej Properties deploys the strategy of 'train to hire.' The organisation has launched the Pride internship. The duration of the internship is nine months where interns are allocated goals and a guide to give them learning support. Their performance is reviewed at the end, and they are later hired into the organisation.
With a focus on building an equitable and inclusive workplace, the organisation has designed all-inclusive washrooms that cater to employees from LGBTQI+ community, differently-abled people and nursing mothers.
The area of improvement
Goel says the key input to their people strategy and priorities is the voice of the employees, which is enabled through mechanisms like surveys, continuous listening tools and town halls.
Last year, the HR department reached out to 40 per cent of the employees to seek their input through focus group discussions, post the annual engagement survey. This resulted in the identification of focus action areas, which the senior leadership committed to work on.
The areas that need attention include enhancing the learning experience for employees, modifying the operating model to be more agile, and focusing on manager effectiveness.
Apart from the focus group discussions, to ensure a confidential one-on-one discussion, the organisation deploys a tool called 'Amber.' The tool makes listening to employees a continuous process in the organisation.
HR challenges and the way forward
Goel says the major challenge that the HR department has faced in the last two years is high attrition. "There is a huge amount of growth in the organisation and the sector is also growing. That's why we tend to lose a lot of our good talent as a result of poaching by our competitors. This is one area that we need to work on," she points out.
The way the HR department is combating attrition is by working on the engagement levers of the employees. "Our first key priority is to ensure that high performers and high potentials are always ring-fenced. We take care of them in terms of their promotions, and compensation. And, for all the other employees, there's a lot of focus on learning interventions as well as prioritising career growth," Goel says.
She adds, "The whole idea is to control attrition by making ourselves a very positive and a better employer brand. So, if the employees feel that they are working with a better organisation, there would be more resistance in terms of leaving and going to other organisations. In the last few months, we have seen a sharp drop in the attrition number. Hopefully, this approach works better going forward."
Another challenge that Goel shares is the talent crunch in the real estate sector. "The real estate sector doesn't have a lot of talent available as the organisations are growing. We continuously face the issue of not having enough and more talent. That's why, we're working on the campus programmes, and also hiring people outside the sector through all diverse groups. The vision here is to create talent for the sector, rather than just rely on hiring from the scarce talent pool available," she says.
Goel concludes by saying, "If you have to create talent in the industry, you must be open to diversity hiring. Even if they don't have prior experience in real estate, they can be trained with resources, and recruited."
Source link