By | Kavitha Mandana | www.jobsforher.com
A Legal AND Medical Case Study :
Infectious laughter travels across the air waves as we chat with Aparna. A person listening to our end of the conversation, could mistake it for light banter between good friends. But what we're talking about is dead serious – Aparna's unbelievable battles with rare debilitating diseases.
We realize that this is the laughter of a woman who has faced death on over four occasions. And come away stronger.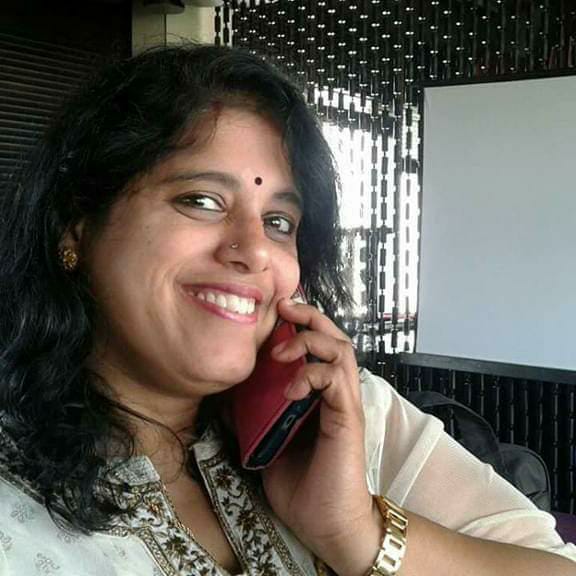 The first battle…
Having grown up perfectly healthy, when Aparna crossed her 30s, her life spun out of control. Till then, life seemed full. Aparna ran an independent law practice, specializing in corporate and consumer law. She'd been married and plans to have a child were still somewhere in the future.
Then, in 2004, she was diagnosed with Rheumatic Heart Disorder. Suddenly she experienced crippling joint pains, and had to spent weeks in hospital, in the ICU. Doctors warned her family that Aparna had only a slim chance of surviving this onslaught. A once-in-3-weeks penicillin injection had to be taken, and gradually, Aparna, beat the odds and returned home. To recover just enough to go back to work! Though the pain was so high, even her black advocate's coat felt too heavy on her shoulders.
Sadly, more troubles were lurking around the corner. 
A mother's nightmare…
Motherhood turned into a battlefield for Aparna. Her first pregnancy ended in tragedy. In an emergency, when her bag burst, her 750gm little baby girl had to be delivered via C-section. In coma for two days in the ICU, with her daughter in neo-natal care, Aparna didn't know that the child she never saw or touched, lived only for a week.
Subsequent efforts at having a child proved fraught with danger. Without realizing it, Aparna had miscarried three times. So, when she eventually got pregnant again after two years, doctors discovered dangerous blood clots in her uterus. She had to be put on blood thinners.
This time, she spent the 7th month in bed, in hospital, putting on over 50 kgs in the process. When her pregnancy took a dangerous turn, she was rushed to ICU, where she spent the next month, fighting mentally and physically to save her unborn child.
Her son arrived, so fragile, that he spent 4 months in the neo-natal ICU, even undergoing a hernia operation when he was barely a few weeks old. But the fighter in Aparna didn't give up. She hung in there, and brought home a healthy child, who is today a 14-year-old and the apple of his mother's eye!
Once again Aparna returned to work, while enjoying motherhood, but Lady Luck took another extended holiday.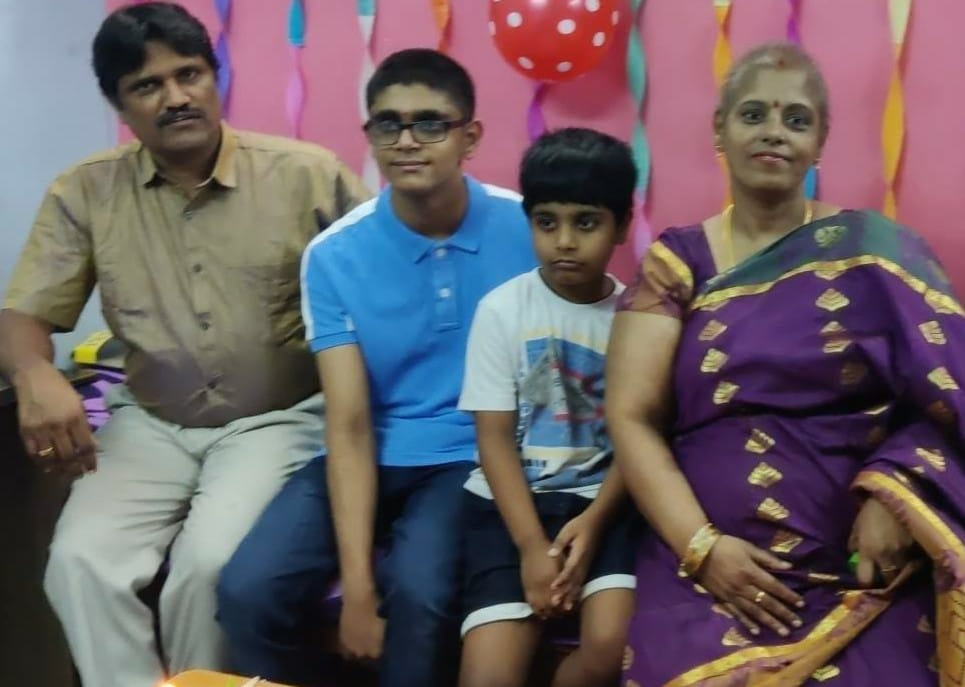 Dealing with diabetes…
Aparna hadn't realized that post-delivery, she'd become diabetic.  This undiagnosed condition resulted in acute Ketoacidosis, whereby the body's insulin production is dangerously low. Once again, Aparna was at death's door, in the ICU and doctors preparing the family for the worst.
At this stage, her son was around seven, and there was no way Aparna was going to accept the doctors' verdict. When over three patients in the ICU passed away, one after the other, Aparna insisted on being discharged. Fighting for her life on the medical front, the advocate in her also noticed that the treatment (prescribed by an expensive specialist), had not been followed by the ICU doctors.
She was released from the ICU, only because the establishment feared legal action by this fiery lawyer!
Her gut instincts proved correct, and Aparna fought her way back to health at home. This time, going back to work after teaching herself to drive!
At this point, Aparna had already become some kind of medical specialist. Yet, nothing prepared her for what followed.
The dreaded C-word…
Two years back, what began as extra bleeding, became chronic, lasting for over six months. Once again, the family visited a battery of specialists… none of whom diagnosed her condition correctly.
Eventually, her family doctor suspected cancer. Further tests confirmed his diagnosis. Aparna was suffering from Stage 4 epithelial ovarian cancer. This time too, doctors gave her a slim chance of recovery.
Yet again, she gave up her advocate's black coat, and got ready to fight…in hospital. What followed was extensive surgery – the cancer had spread unimaginably. And months of chemo-therapy followed.
Fast forward to today, and like clockwork, once again, the medical records are done and dusted, Aparna's fingers are itching to open her legal briefs. So, she's BACK AT WORK. Coming to terms with the unrecognizable person staring back at her from the mirror. But inside, she's the Aparna she always knew – the fighter, the do-gooder and the gutsy lawyer.
A full life…
Between her many, many months spent in and out of hospital, and the long years in recovery, Aparna has been heading a thriving legal practice, bringing up her son and running a home.
While talking to her, she's more interested in telling us about the number of educated women who've been embezzled and who's cases she fights (pro bono). She's now on a mission to start an NGO on financial literacy.
Wait… where does she find the time?
Apparently, she often goes to sleep at 1 o'clock in the morning, because she believes in sharing all that happened in her day with her super-supportive husband.
We laugh when a serious discussion on women is interspersed with how Aparna began her legal career! A trial by fire case, involving Rs 150 crores, over 50 plaintiffs and threats from multiple parties to not take up the case.
Aparna's ability to make her listeners laugh out loud, finding the black humor in the tensest life-or-death moments, leave you forgetting that this woman is a fierce warrior!
She's defied medical science not once, but four times.
A huge salute to her wonderful spirit.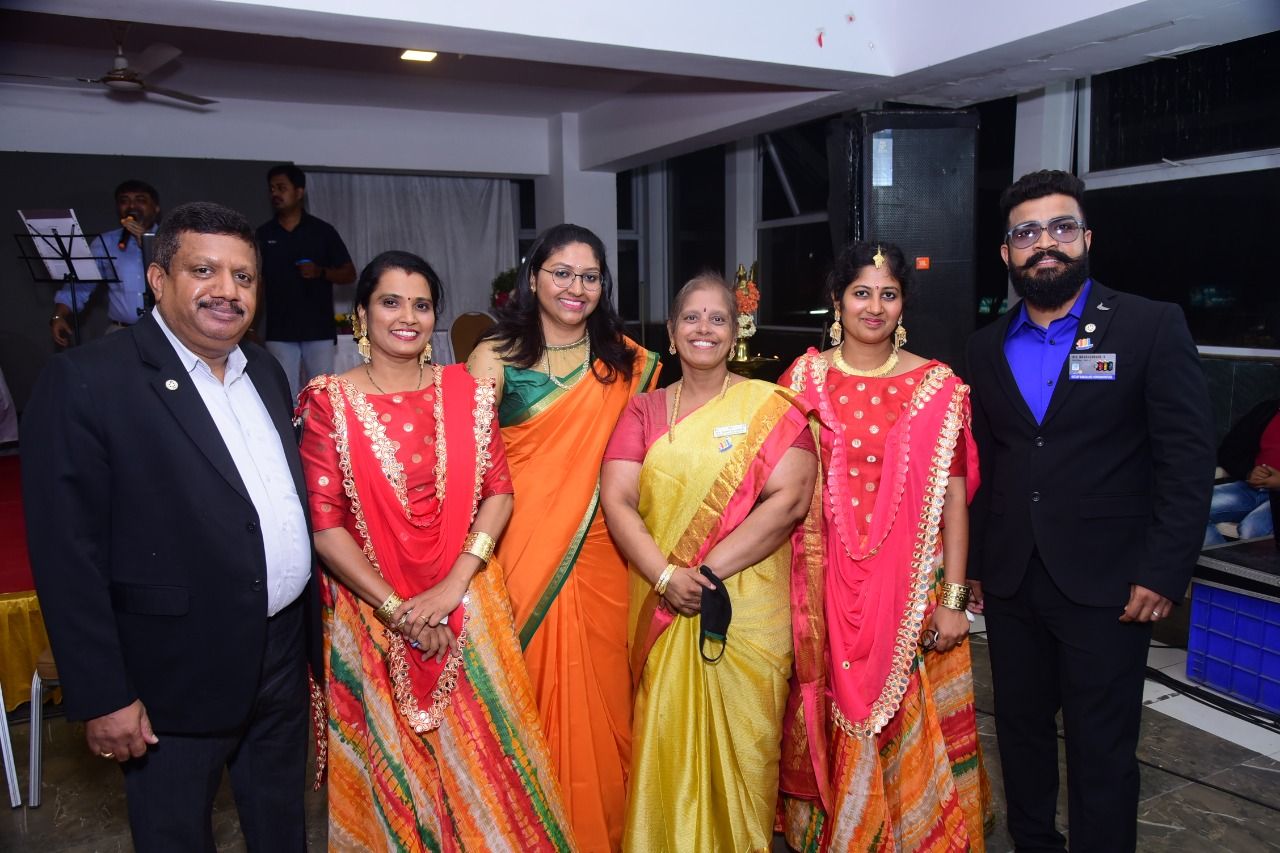 To join courageous, innovative women like Aparna inside her club,
APPLY to become a member.
Republished with permission and originally published at www.jobsforher.com