Hr Library
Bathroom Access Crucial for Workers with Disabilities

rss.shrm.org | Leah Shepherd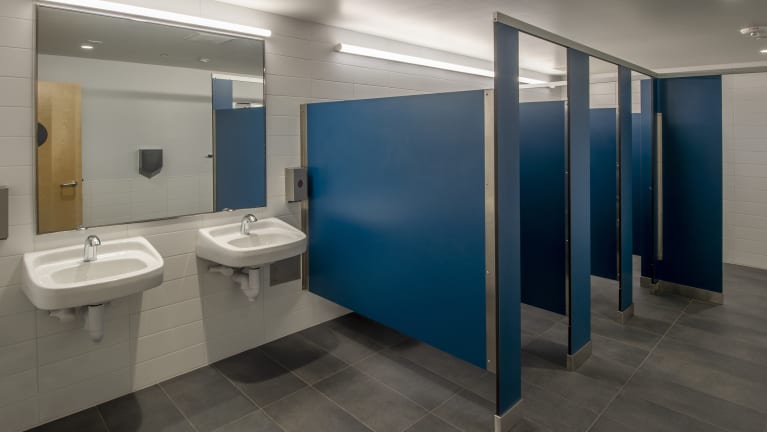 ​Employees with disabilities sometimes struggle to use bathrooms at the workplace, even if the bathroom meets Americans with Disabilities Act (ADA) standards.
Common complaints about workplace bathrooms include stalls that are too small or narrow to allow a wheelchair to turn around, counters and sinks that are too high, missing grab bars, and toilet paper and flush handles being out of reach, according to the U.S. Department of Justice.
The ADA requires a workplace to have accessible bathrooms if it is open to the public, such as restaurants, hotels and doctor's offices. Private businesses that aren't open to the public still must comply with ADA-accessible design standards if they modify a facility or build a new one.
Even with a bathroom that's technically ADA-compliant, some wheelchair users find it's not safe to use, depending on the wheelchair's size, the person's size and strength, and other factors. "Not all ADA-compliant bathrooms are created equal, and sometimes things that are considered accessible actually aren't really accessible in a practical sense," said Kristen Cox, executive assistant for the American Association of People with Disabilities, a disability rights advocacy organization in Washington, D.C.
Advocates say addressing these shortcomings must be a priority for employers.
"There is no wiggle room here. Any barriers to a safe and accessible bathroom must go to the top of the list. No exceptions. I cannot stress this enough," said Claudia Center,…
Click Here to Read more /Source link