Hr News
Choosing to be non-executive chairman of HDFC was my biggest challenge: Deepak Parekh, ETHRWorld

hr.economictimes.indiatimes.com |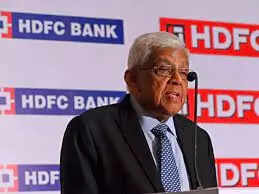 Mumbai: Veteran banker Deepak Parekh on Thursday said the biggest challenge for him was choosing to be a non-executive chairman of HDFC 13 years ago when he turned 65, a decision which he "still regrets, but is also happy about". In a fireside chat with BCG India Chairman Janmejaya Sinha on the third and final day of the Global Fintech Summit, Parekh also said that he has no such plans as he does not have the "thick skin to be a politician".
He was responding to a query on whether he has any plans to enter politics.
While mentioning about his decision to relinquish his position as the chairman in 2010, Parekh said the HDFC board as well as his family were against the move.
"But I chose to do so because had I stayed on, it would have closed the door on my the next-in-line leadership to grow and move to the corner room in the Ramon House (HDFC headquarters in south Mumbai)," Parekh, now 78, said.
"As a result, which I regret to some extent now, for the past 13 years ending June 30 this year, I didn't draw a single penny in salary, nor got any ESOP, which 4,000 of our employees hugely benefited from," he said.
"But that was a conscious call and I am happy that I did what I did," he said.
He attributed the zero salary and ESOP to the internal policy of HDFC, where he joined as the tenth employee after it…
Click Here to Read more /Source link