By | Marissa Pinto | www.jobsforher.com
Citrix hosted a successful networking event on April 24, 2021, for women professionals.
Citirx is committed to building secure, unified digital workspace technology that helps organisations unlock human potential, improve employee experience and enable adaptable models of work that inspire business innovation.
The event started at 9.30 am and ended at 11.30 am, and had leaders of Citrix sharing great insights on their work culture, products and technology.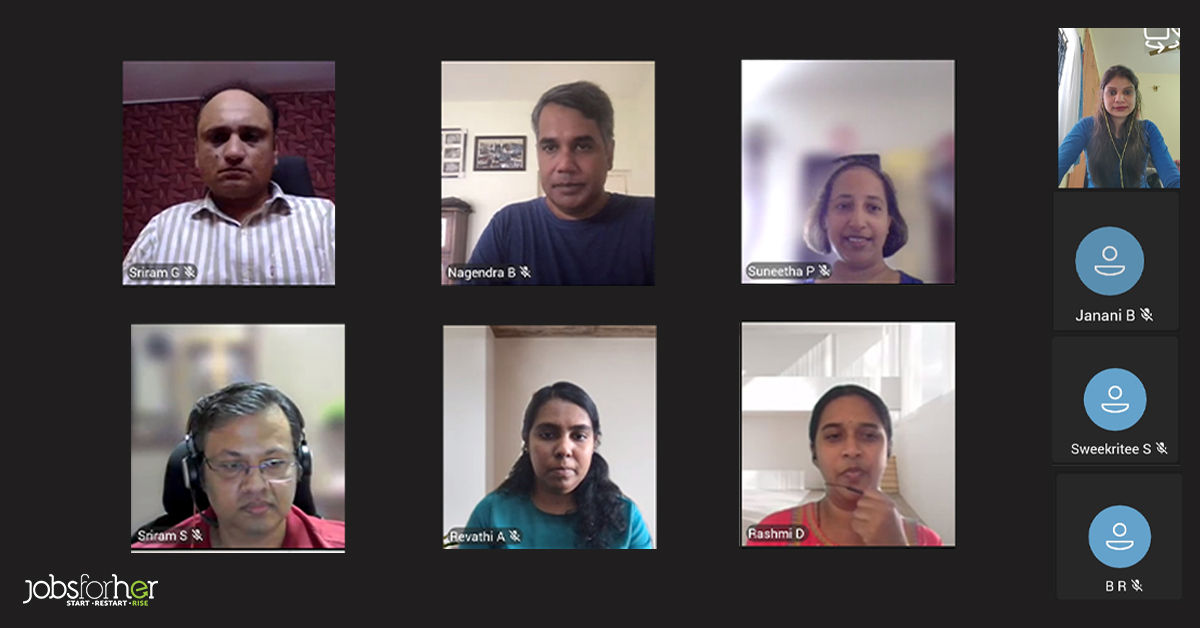 The panel included:
Sriram AG, Director, Talent Acquisition

Nagendra B, Vice President, Engineering

Sriram S, Senior Director, Software Engineering

Rashmi D'souza, Manager 2, Engineering

Revathi Ayyadurai, Manager 2, Engineering

Suneetha P, Manager 2, Talent Acquisition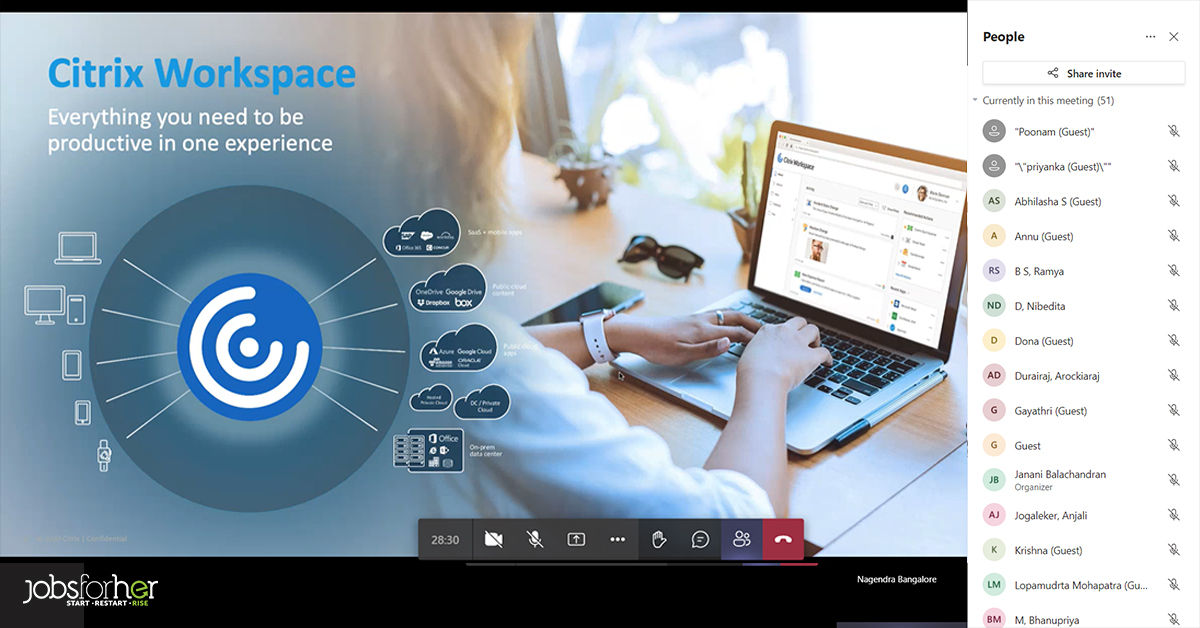 Sriram AG welcomed the participants, followed by Nagendra B and Sriram S, who got the candidates familiar with Citrix workspace, the culture and helped understand their products and tech better. 
Rashmi and Revathi shared their experiences working with Citrix. They also highlighted growth opportunities that included upskilling and upgrading roles. Growth trajectory in Citrix in the form of a career graph was also explained for the participants to fully understand the extent of what it's like to be a member of the Citrix family. They also discussed the support Citrix offers for their employees who are new mothers.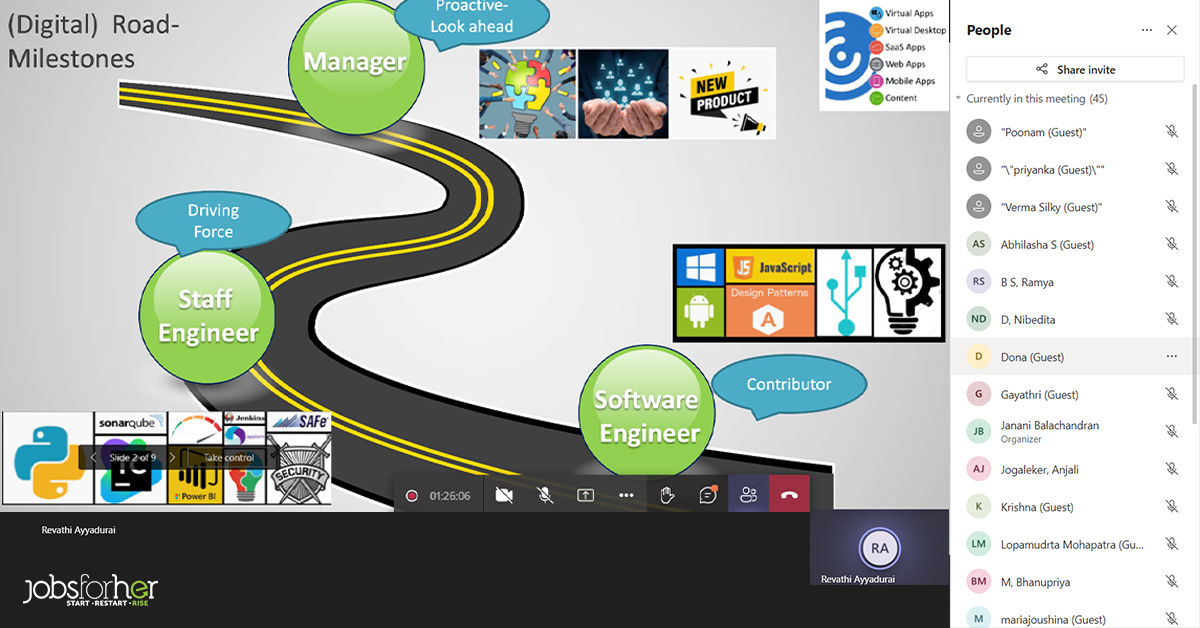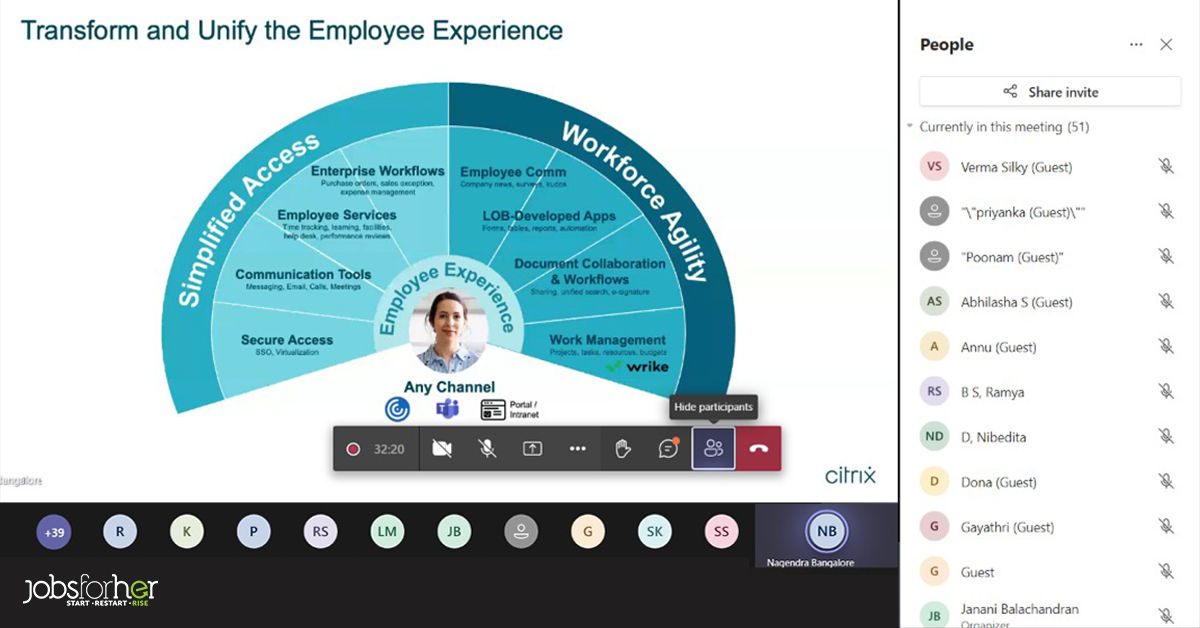 Sriram AG and Suneetha P addressed the participants with the hiring and interviewing process highlighting the key skills and attitude that they seek in any candidate. 
The event ended on a positive note, with questions pouring in from the participants and the panel engaging with them in an interactive Q&A session.
Learn more about Citrix and explore career opportunities visit Citrix on JobsForHer
Republished with permission and originally published at www.jobsforher.com