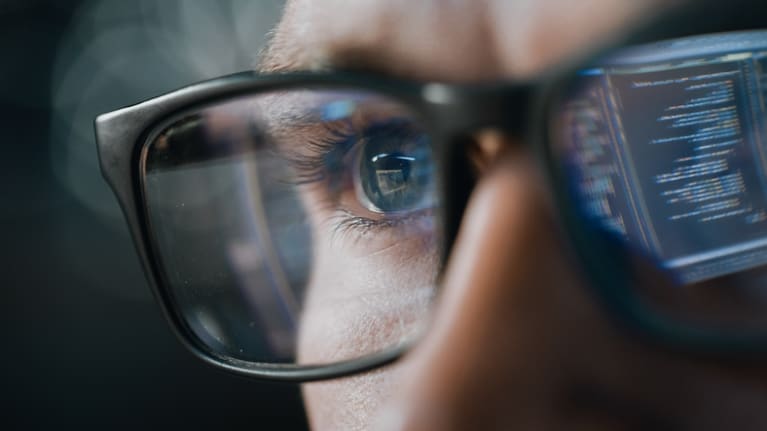 ​During the darkest hours of the pandemic, when knowledge workers were forced to work from home and managers were wondering how to use technology to raise employee engagement and performance in a virtual work environment, Kelly Beckner, vice president of human resources at MBO Partners, fleetingly thought about employee monitoring tools.
Headquartered in Ashburn, Va., MBO Partners is a direct sourcing platform that enables enterprise organizations and independent professionals to work efficiently together. The company has an all-remote workforce of approximately 240 full-time employees and 520 contract workers.
Beckner said during the pandemic, MBO executives were aware that many companies were adopting monitoring tools that closely examine, for example, how many times a worker clicks their computer mouse, how long they stay on a website or how many emails they've sent. That was one way of tracking remote workers, but this was a strategy that Beckner and her colleagues rejected.
"It was never at the forefront of our thought process because we knew our workforce and how we wanted to engage with them," she said. "In fact, when it was brought up, the collective thought was it would actually erode our culture to monitor people in that way. To have people feel as if their movements and their contributions to the company were being so closely reviewed was not worth the risk."
To collect employee data on sentiment, performance and engagement during the pandemic, MBO Partners invested in software from Seattle-based TINYpulse (now Limeade Listening), which offers an employee engagement and feedback platform that provides surveys and helps employers create their own questionnaires.
The company also began using 7Geese, a performance management platform that tracks employees' individual performance as well as the collaborative efforts of a team, and Awardco's platform for employee rewards and recognition. 
"If I were asked to reconsider monitoring tools, my first question would be, 'Would the impact of implementing monitoring tools erode the trust relationship that we have with our employees?' I would also then ask myself, 'Does adding a monitoring tool improve the employee experience? Does it improve employee productivity, and does it improve my ability to attract and retain our talent?' " Beckner said.
Can the Tools Prove Productivity?
Monitoring tools today are being applied to a workforce that has fundamentally changed over the last three and a half years. The time has come for companies to question the use of monitoring tools and their validity in today's workplace, said David Johnson, principal analyst covering the employee experience at Cambridge, Mass.-based Forrester Research.
"I think it's fair for employers to ask: 'Are monitoring tools increasing employee satisfaction? Has employee engagement gone up or gone down since we made all these policy changes and put in these monitoring tools?' " Johnson said. 
Johnson is particularly pained when he hears monitoring software vendors say their tools can measure employee productivity. Employers need to understand the limitations of employee surveillance tools, he added.
"If a vendor says, 'We can measure productivity and we can tell you about the productivity of your knowledge workers,' that's a red flag," Johnson said. 
Employee monitoring tools can tell you how intensively an employee uses emails, Microsoft Teams or other tools to communicate with other employees, he added, but they can't tell an employer anything about productivity and effectiveness, even though they are marketed as though they can. 
For example, consider two software developers: one who writes 100 lines of code a day and the other who writes 10 lines of code daily.
"Can you conclude that that 10-lines-a-day coder is less productive than the other one? No. That 10-lines-a-day coder may be working on problems that are particularly difficult to solve and require a great deal of knowledge and experience and understanding to do it," Johnson said.
"You have to know something about the difficulty of the work itself in order to understand productivity, and none of these tools do that. To take that data at face value is a really dangerous thing."
Market Size Is Growing
Employers, however, continue to invest in monitoring software. Market research firm Spherical Insights projected that the global employee monitoring software market size, which was valued at $1.12 billion in 2021, will reach $2.1 billion by 2030. 
"There will always be a market for employee monitoring software," said Stephen Morrow, co-owner of SentryPC, a monitoring software supplier. "That has not and will not change post-pandemic."
Morrow said it's important for any business that plans to use employee monitoring software to make its usage transparent to its employees. It's also important for employers to know what their employees are doing during working hours.
"Was the employee shopping during working hours, sending personal emails, watching sports, gambling, visiting websites of a personal nature or a host of other things?" he asked. "It is not hard to argue that, if an employee was punished, they were probably doing something they should not have been, something unproductive that did not actually have to do with the work they were being paid to do."
New Capabilities
In the meantime, surveillance software vendors are making their own assessment of how employers and employees view their products, broadening their software capabilities and shifting their marketing strategy.
One company that says it provides monitoring tools as well as critical data on productivity and engagement is Austin, Texas-based ActivTrak. 
Noting that business leaders need visibility into how work gets done even more so now that hybrid work is here to stay, ActivTrak CEO Heidi Farris said there's a difference between monitoring to validate suspicion of employee wrongdoing versus monitoring to better understand and improve employee experience and effectiveness in the workplace.
"ActivTrak is in the latter category," Farris said. She added that during the last three years, the company's software has evolved from an employee monitoring tool to a privacy-conscious workforce analytics platform that helps leaders improve hybrid and remote team performance.
"By analyzing employees' digital activity data, we can provide insights into how teams work and interact, learn and use tools, and adopt and adapt to policies and processes to achieve better outcomes," Farris said.
Farris explained that the company's software features are evolving to help leaders address the challenges of the current economy, such as balancing workloads so they don't have to hire additional people; understanding office usage trends to find space savings; and capacity planning and resource allocation for better forecasting.
Hubstaff in Fishers, Ind., provides time tracking and productivity monitoring tools, among other product offerings, said William Sipling, director of workforce transformation and chief brand storyteller.
According to Sipling, the company has made several strategic changes in response to the shifting employment environment. Most notably, the company's products have moved beyond traditional time tracking tools and offerings have expanded to include features emphasizing productivity, collaboration and employee well-being.
"For example, to help employees' mental health and to prevent burnout, the company provides an app that encourages healthy work habits by promoting regular breaks and setting limits on work hours," Sipling said. 
Hubstaff has also built out its insights platform, which now offers customizable metrics and reporting tools, helping organizations make data-driven decisions to optimize their processes and productivity.
Sipling said the company has added features to protect employee privacy while providing valuable insights to employers. These changes, he said, have come during the last few years and are a response to the significant shifts in the employee landscape caused by the pandemic.
"During this time, Hubstaff has continuously adapted to the evolving needs of remote work and the changing demands of our customers," Sipling said.
As employers like Zoom, Amazon, Salesforce and other companies welcome the return of more of their employees back to the office, they should question where employee monitoring tools fit into their company's employee management strategy, Forrester's Johnson said.
"The most important thing to understand and question is: Are these tools being used for our employees' benefit or not? Are they being used for the noble purpose of improving employees' working lives and experience, or are they being used to punish? If they are being used to punish employees, then that's the wrong use, because if you do that, you will drain trust right out of the organization," Johnson said.
Nicole Lewis is a freelance journalist based in Miami.