Hr Library
Trending
Even in a Candidate's Market, Ageism Exists in the Hiring Process
By | Samantha McLaren
From big tech to small biz, many employers are struggling to fill critical roles right now. The Great Resignation has created new talent shortages and exacerbated existing ones. And this has left many companies competing fiercely for the same limited pools of candidates. Despite this, some highly qualified job seekers are finding it more difficult than others to get hired because of one simple factor: their age. 
According to a global study conducted by the career training nonprofit Generation between March and May 2021, 63% of unemployed people aged 45 or older have been out of work for longer than a year. That's compared with 52% of job seekers ages 35 to 44 and just 36% of those who are 18 to 34. And this is not a new trend: Generation found that, since 2015, individuals 45 and older have consistently made up 40% to 70% of the long-term unemployed.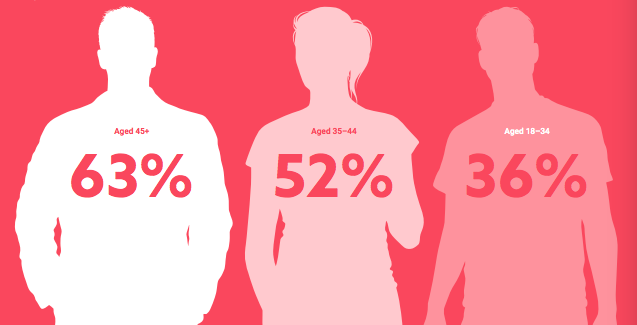 Age-based bias, whether conscious or unconscious, has no place in the hiring process. During a talent shortage, it may be especially detrimental, making it unnecessarily hard for companies to find new hires with the right experience and skills. 
To better equip your team to spot and address it, let's take a deeper dive into Generation's findings.
Hiring managers consistently regard older job seekers less favorably, despite their on-the-job performance being strong
Many 45+ professionals see that their age as a serious obstacle in any job hunt. Among successful career switchers, 53% believe age is one of the biggest barriers to finding a new job. For those who are still unemployed, that number rises to 71%.
This belief is justified. Generation found that hiring managers are significantly less likely to rate professionals aged 45+, compared with candidates 35 to 44, as being application ready, having the best experience, or being the best fit for the culture. In fact, in all these categories, candidates in the youngest age group (18 to 34) were better regarded than their 45+ peers. Including for experience.