By | Priya Kumar | www.jobsforher.com
"Congratulations! Your resume just got shortlisted at Google! Salary: 6 LPA."
"Hi, I am the Project Manager at Microsoft. Your profile looked interesting…"
"Earn 2k to 3k each day by doing simple copy-paste jobs."
"Best for housewives and retired people – make 500 to 1000 every day by just sending SMS"
How often do you delete such messages from your SMS log and email? Do emails like these clog your inbox? Why do you think in this era of the genuine 'White Hat' SEO techniques such unwanted, unbearable messages with unbelievable offers still pour in? 
Well, it is because there is a large section of people across the country who think that these emails could be a savior in their fight for finding the right job opportunity.
Studies show that these numbers saw a record high in India during the pandemic when people struggled without a source of income after losing their jobs. 
There were also imposters who posed as genuine recruitment firms and job agencies. These con companies made a master plan to get good revenue by posting fake jobs and making too-good-to-be-true commitments.
Fraudulent job offers are so realistic that they can effortlessly trap even the alert ones. Here are a few testaments which could serve as a caution for you in the future.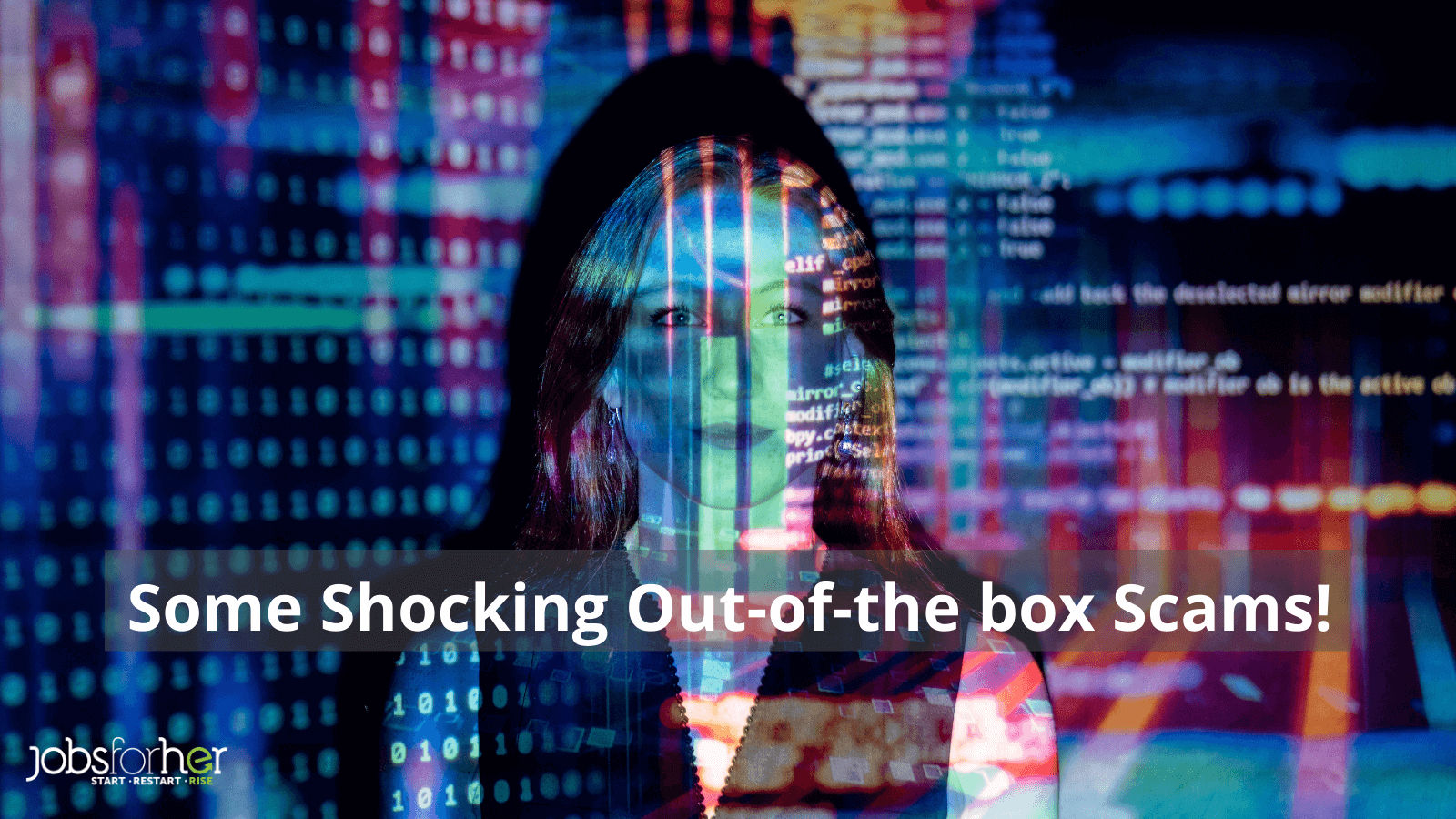 Not all scams look the same! . They come in different forms, cheating you at different levels too.
For instance, a passionate content creator from Bangalore who was trying her luck to land herself a job as a content writer, got a call from a genuine, popular company where the concerned person presented her with an assignment to qualify for the job. The woman diligently made the necessary research and succeeded in completing the writeup to match the company's tone and required standards. 
She, unfortunately received a call after a week, just to learn about her rejection as her content was not considered upto the mark. The woman was definitely disheartened, but was curious to know more about the company. To consider this as her learning, she started browsing their site and checked their blog section. To her horror, she saw the exact article she wrote being published under the company CEO's name. 
Another shocking scam revelation was to an aspiring event management enthusiast who was approached for the role of an Event Manager by a globally celebrated company. She was lured with a handsome remuneration of 1 to 1.5 lac rupees per month with free transportation and food. When being skeptical about such an offer, she was told that this was for their corporate online discreet dating service which she wasn't aware of.
This candidate was smart enough to dig deep into their number, checking their whereabouts and hunting for similar such offers online. She was horrified to discover about a scamster escort service agency that crafted out such a master plan to hire some smart and educated women and use an emotional trap to make them a part of their business.
The intention behind these fake emails could be anything ranging from collecting your personal information for promotional database purposes or worst case scenario – to hack your critical personal space like social media accounts and sometimes even bank accounts!
So how can we build a protective shield against such scams?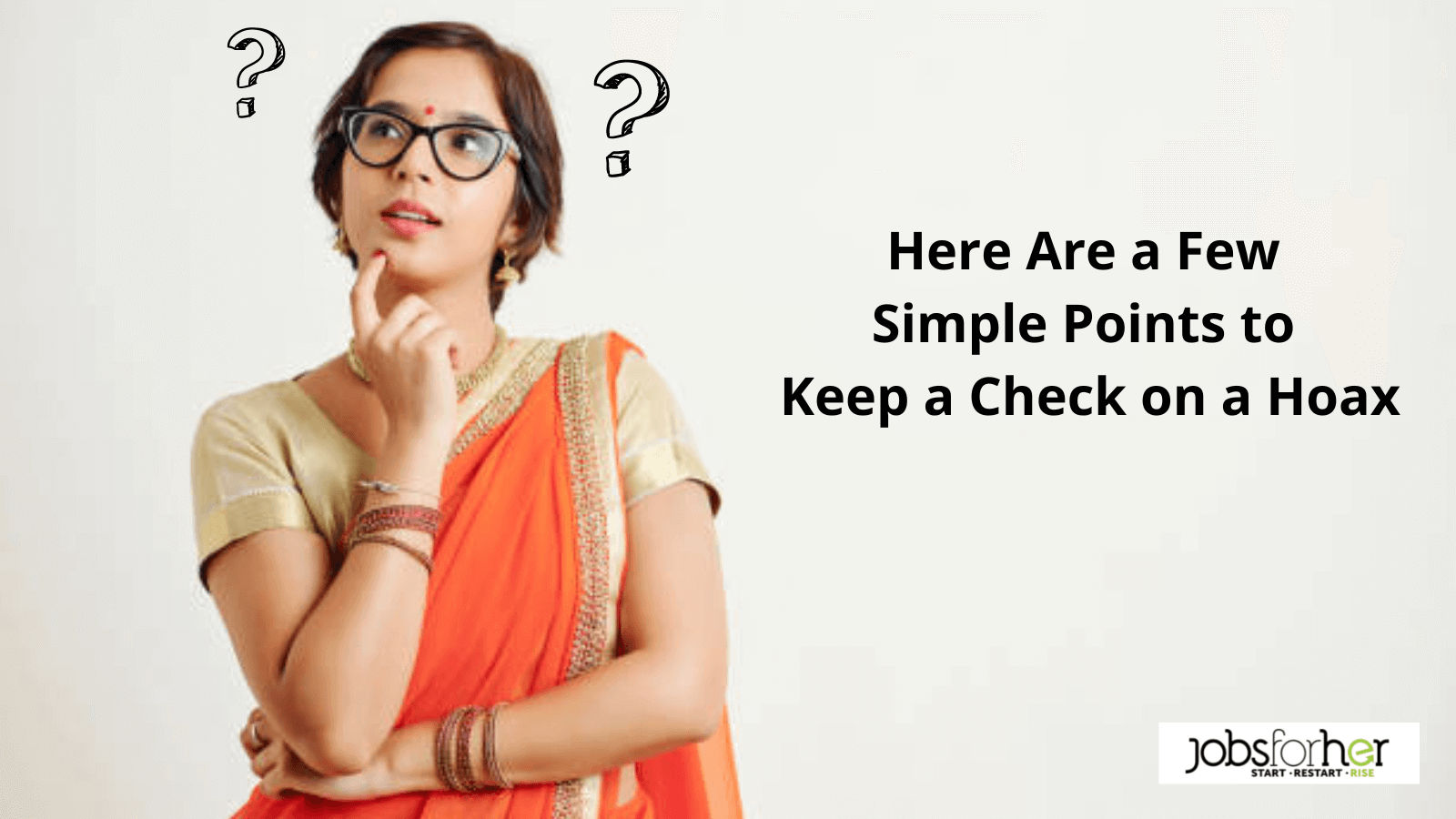 Offering an easy job or a quick interview in exchange for money.

Asking you for personal information like phone number, aadhaar/pan/passport/bank account number.

The shabby-looking mails coming from some random mail ids containing poorly written job descriptions that lack grammatical adherence.

Exaggeration in the salary offered. This one is an easy bait.
Practices that can help you spot a scam and take immediate action:
Scroll down to the end of such mails and unsubscribe from the mailing list. 

Practice saying strict 'NO' to those who offer a fancy job for even the least amount of money.

Never be in a hurry to share your address, aadhaar number, or even the last few digits of your bank account number. Also sharing your QR code would not be encouraged.

Verify the company and its online presence from a genuine source.
Sign up at only legitimate job sites like www.jobsforher.com to avoid any irreparable mishaps.
Republished with permission and originally published at www.jobsforher.com