Hr Library
First-Time Managers Often Ill-Prepared for New Role

rss.shrm.org | Kathy Gurchiek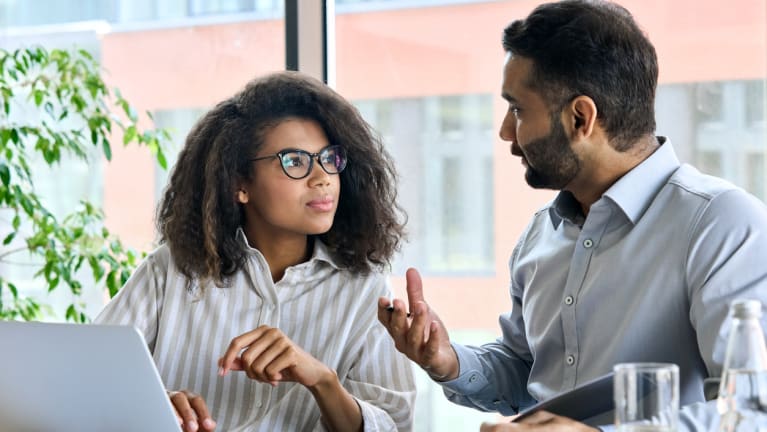 ​Employees are stressed, and part of the problem lies with rookie managers thrown into their new role with little or no training, according to a new poll. A sizeable number of U.S. and Canadian workers want to change teams or leave their employer so they can flee those managers, it found.
With no training in decision-making, running a meeting or knowing how to defuse conflicts, a manager can harm even a well-oiled team, creating inefficiencies and low morale or making employees want to run for the door, according to an
Oji Leadership Poll of 2,066 workers by Harris Research.
Asked about their experience with first-time managers, 897 full-time U.S. workers reported the following:
Even a star player promoted to manager needs training.
Linda Hill is a Harvard Business School professor, chairs the leadership initiative for Oji Life Labs headquartered in San Francisco and is co-author of the bestseller
Being the Boss: The 3 Imperatives for Becoming a Great Leader (Harvard Business Review Press, 2019). Her work underlies Oji's learning program for new managers.
"In my research, I've seen how strong individual contributors are often promoted to management roles with little or no leadership training, with a 'sink or swim' philosophy," she said. Some rookie managers may be seasoned workers struggling in their new role "because we don't help people much later in their careers," Hill said in a statement about the findings.
"It's no surprise that these untrained leaders…
Click Here to Read more /Source link