HR Technology
Global Capability Centres mastering the art of human-centred onboarding, ETHRWorld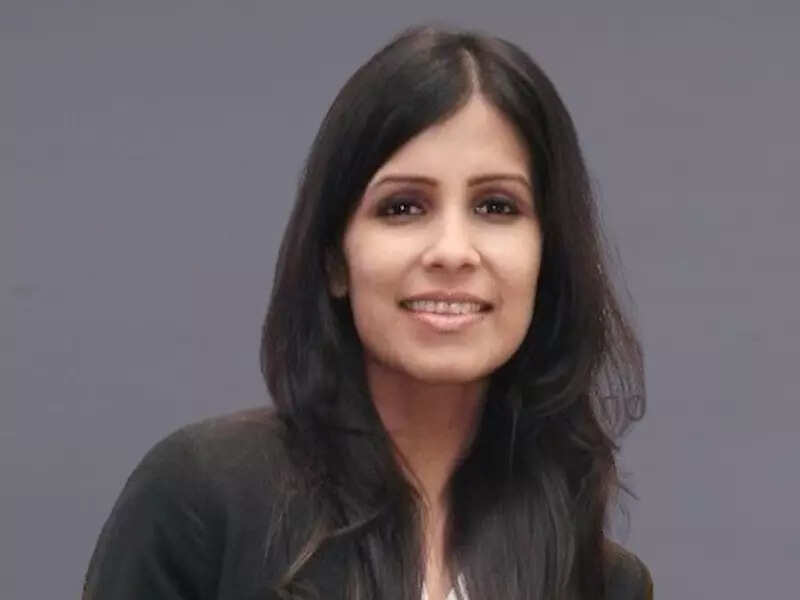 In today's rapidly evolving talent landscape, the "era of pandemic aftermath" has been a promising year for the Global Capability Centres (GCCs). Notably, in 2023, GCCs in India witnessed an impressive addition of over 150,000 employees, including the assimilation of skilled professionals from IT and new-age companies. In the coming years, it is anticipated that the market will remain buoyant, with a continued demand for highly skilled talent and specialized expertise.
The influx of expert talent and increasing global assimilation, calls for innovative approaches to elevate the onboarding experience at GCCs. The focus here lies on three crucial outcomes i.e., a) accelerating new hire readiness, b) fostering a sense of excitement and driving early engagement and c) driving cost and time efficiencies.
Solutions that have gained significant traction over time include a strategic infusion of Virtual Reality (VR), Augmented Reality (AR) with gamified elements, and seamless Automation (RPA). HR leaders, cognizant of the evolving landscape, are focusing their attention on key areas to deliver optimal outcomes:
Streamlined experience
Traditional onboarding processes often involve cumbersome paperwork and tedious interactions with disparate systems. By utilizing Robotic Process Automation, GCCs are streamlining the collection and verification of new hire information connected to HR systems and automating onboarding formalities across various workplace teams. The chatbot manages queries 24×7, automated data and document processing drives immaculate precision, allowing time for conversations and effective engagement.
Immersive engagement
Secondly, onboarding sessions are typically characterized to be a process checkbox rather than an opportunity to create organizational and cultural assimilation driving early employee engagement.
Immersive gamification allows GCCs to design custom modules that introduce new hires to the organization's culture, values, policies and procedures with better impact and recall. By incorporating virtual reality simulations, employees engage in tasks such as product assembly or customer service, earning points/badges and unlocking content, through interactive training and participating in quizzes and challenges. The same helps in creating a sense of accomplishment, encouraging new employees to explore and learn actively.
Picture yourself engaged in an e-learning session enhanced by immersive virtual reality (VR) technology, where a VR trainer provides real-time instructions, accompanied by captivating graphics and innovative design elements. Organizations have potential to witness swift workforce integration and enhanced engagement, while fostering a culture of continuous learning beyond initial onboarding.
Connected journeys
Often amidst their transition, newly onboarded employees face perplexity regarding the onboarding schedule given multiple dimensions of organizational, HR, team, role and global/local orientation. Digital platforms enable candidates to track their progress, view achievements, and receive as well as share instant feedback through AI-enabled interactive dashboards.
By employing captivating narratives and storylines, coupled with thematic approaches such as information layering, single-touch document access, GCCs are increasingly leveraging gaming features like leader boards, progress bars etc to create a personalized and seamless experience. Gamified learning also allows for greater knowledge retention and creating a differentiated organizational experience from the very beginning.
Building connections
Lastly, with need for greater global integration, GCCs are now focusing on creating increased social connections amongst local and global teams, overcoming geographical barriers and reliance on virtual meetings. Leveraging VR/AR, GCCs are fostering human connections by enabling events, meetings, and meet-ups, creating self-paced experiences through avatars and virtual meeting spaces.
Envision a scenario where the virtual presence of your global leader, manifested through the power of VR goggles, graces your onboarding meetings and presentations, seamlessly bridging geographical distances. In this immersive virtual realm, team members engage in exhilarating challenges and multiplayer games, fostering an enriching network-building experience.
Studies on employee experience highlight the transformative impact of interconnecting colleagues, leading to a staggering reduction in the likelihood of voluntary employee turnover.
Enabling a sense of wellbeing
Given the complex ways of working for a GCC, there is an increasing focus on creating balance and mindfulness while working in multiple time zones, managing divergent stakeholders, and extended virtual presence. Today, there are opportunities to engage with virtual therapists, providing a platform to address work-related matters and personal concerns alike.
To promote physical wellbeing, immersive videos serve as a guide for mastering correct work demeanour, while soft skills training empowers effective communication within professional boundaries. Augmenting the experience are integrated "mood of the day" pulse checks, building a sense of continuous engagement, and enabling corrective action.
Technology today is being used to cultivate a positive and integrated employee experience. As GCCs wholeheartedly embrace and build on these innovative solutions, they continue to equip themselves with an invaluable tool for nurturing talent in the modern workplace.
The author, Priyanka Gupta, is Partner – People Advisory Services at EY India – GBS Advisory Lead.
DISCLAIMER: The views expressed are solely of the author and ETHRWorld does not necessarily subscribe to it. ETHRWorld will not be responsible for any damage caused to any person or organisation directly or indirectly.
Source link