HR Technology
How eClerx hired over 3,500 employees in 6 months, HR News, ETHRWorld
Highlights
Going forward, the company anticipates that retention levels and market dynamics in client geographies will play a crucial role in shaping future hiring trends.
The overall representation of women in eClerx's global workforce increased from 30 percent to 37 percent over the past five years.
The company had over 500 lateral career movements within the firm.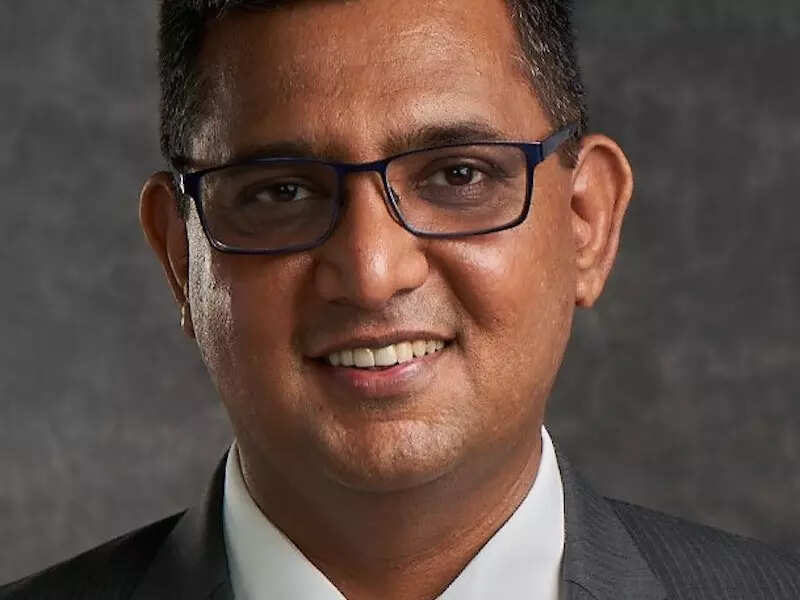 In a volatile job market, the importance of hiring can never be denied. Companies operating in such an environment face frequent shifts in market conditions, economic uncertainties, and evolving industry landscapes.
Consequently, making strategic and well-informed hiring decisions becomes crucial for organisations seeking to navigate these challenges successfully.
Hiring the right talent can provide businesses with a competitive edge, enabling them to adapt swiftly, seize opportunities, and sustain growth amidst uncertainty. Moreover, efficient hiring practices help build a robust workforce capable of weathering the fluctuations of the job market, ensuring business continuity and minimising disruptions.
eClerx too followed a similar strategy for its overall growth. The company hired over 3,000 employees between December 2022 to May 2023.
In an exclusive interaction with ETHRWorld, Amir Bharwani, Head – HR, eClerx Services, highlighted the strategies that the company followed and how it is planning to welcome more women in the organisation.
Bharwani mentioned that the company has been actively hiring in key areas such as financial markets, digital transformation, technology, analytics and customer operations. Its primary focus in terms of hiring locations in India has been around its delivery hubs in Mumbai, Pune, Chandigarh, Gurugram and Coimbatore. However, the company has also embraced a flexible, hybrid work model, allowing a significant portion of its workforce to operate remotely.
Going forward, the company anticipates that retention levels and market dynamics in client geographies will play a crucial role in shaping future hiring trends.
eClerx places great emphasis on attracting high-quality entry-level talent from campuses. Its overarching strategy involves onboarding individuals with strong foundational knowledge and then investing substantially in upskilling them in industry domains and emerging technologies.
For experienced profiles, eClerx seeks domain specialists, technological expertise, and the ability to effectively interact with global clients. In light of the competitive talent market for such niche skills, the company recognizes the importance of effectively communicating its employee value proposition and engaging with candidates for these roles.
"I believe that maintaining a strong connection with potential employees and effectively showcasing the benefits of joining the organisation will be crucial in securing top talent," Bharwani said.
Diversity & Inclusion Goals
While an effective recruitment strategy remains one of the topmost priorities of the organisation, it is also working on creating a good talent pool for women.
The overall representation of women in eClerx's global workforce increased from 30 percent to 37 percent over the past five years. Additionally, the company has achieved over 18 percent representation of women in top leadership roles. With the rise of remote and hybrid work arrangements, women now comprise over 40 percent of eClerx's external hires.
The implementation of the company's flagship mentorship programme has contributed significantly to progress in gender diversity and leadership development. The programme pairs emerging women leaders with external mentors who guide and support them throughout their leadership journey. This initiative, known as 'LEADIn', empowers women leaders to take charge of projects that drive substantial outcomes for the organisation.
In addition, eClerx has made significant investments this year in upskilling its workforce, particularly in technology roles. Its 'Women In Tech' initiative focuses on providing clear visibility into career roadmaps within the tech field and facilitating meaningful dialogues in areas of interest. The programme has attracted over 300 women, each with a dedicated career track tailored to their individual aspirations.
To foster open communication and engagement, eClerx has established relevant forums where employees can freely express their thoughts and ideas, and interact with leadership. Recognizing the hybrid nature of its workforce, the company is developing a digital platform to create communities centred around specific themes, aiming to scale up these initiatives effectively.
Internal Job Posting and L&D Strategies
eClerx has a career programme that places a strong emphasis on cultivating domain expertise across various industry horizontals and verticals, enabling employees to explore diverse areas of interest as they progress in their careers.
Through the lateral career framework, the company offers a distinctive opportunity to the employees to expand their roles and responsibilities, allowing for growth within their current positions. This framework empowers individuals to develop their skills and expertise in different areas, providing them with a broader perspective and enhancing their professional development.
"Our new online platform showcases opportunities available across the firm that one could prepare for and apply. We have had over 500 such lateral career movements within the firm, along with many other growth opportunities to take on leadership roles," Bharwani said.
Besides this, the company also provides specialised learning opportunities to employees who join as specialists, encompassing a wide range of cutting-edge technologies and industry domains. The company's managerial development programmes concentrate on essential aspects such as leading teams in a digital world, fostering innovation and gaining a comprehensive understanding of emerging technologies.
Bharwani highlighted that at the leadership level, eClerx's initiatives primarily focus on three core areas: leading with a growth and tech mindset, cultivating effective team dynamics and organisational culture, and inspiring with purpose and vision. To facilitate continuous learning, the company offers personalised learning paths and grants access to top-tier self-directed learning platforms.
eClerx also conducts an annual 'Skill of the Year' programme in collaboration with international universities. This programme enables the employees across various geographies to upskill themselves in the most sought-after and trending skills. Notable successes of this initiative have included skill development in areas such as data visualisation, robotic process automation (RPA) and low-code/no-code technologies.
Source link