By | Ujwala | www.jobsforher.com
Let's face it. The world has seen several wars, epidemics and natural disasters, but there hasn't been anything quite like the Coronavirus that has seemingly pulled off the carpet from under our feet. This global pandemic has sent us into a whirlwind of complexities. 
Keeping morales high, sending positive vibes and tuning into our inner selves is the only way to get through a lockdown. 
 So, we asked you to send us your experience of what Social Distancing has taught you in the past month. We know it's a difficult phase, but we also know that you have what it takes to overcome adversity and come out stronger. 
 Here's what one of our readers has to say. We hope this account will inspire you to write to us about your own experiences. 
"I never imagined a time when I'd be at home for more than 20 days. Literally, locked down along with the rest of my family. 
A month into this #StayAtHome routine, and I'm just about settling into it. And by settling in, I mean 'prioritising, delegating and making time for myself'.
It's ironic how all this while I complained about not having enough time to take care of myself, to do the things I want to do, to visit places I've never been to…you get the drift. 
Over the past month, however, my priorities have changed drastically. In the midst of the million messages that I receive over various social media platforms, my mind has drawn a blank — where do I go from here, what do I do to keep doing the things I used to do before the world went into a lockdown.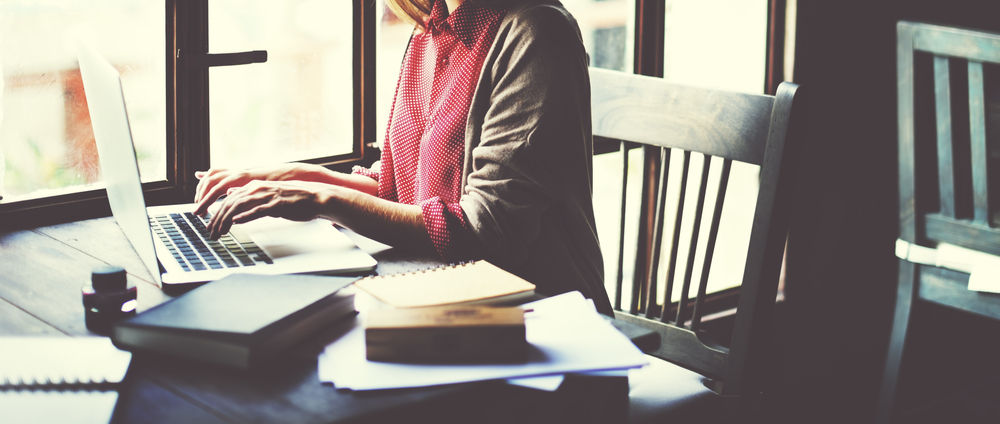 At a time when nothing is accessible and friendly catch ups are now all virtual, it got me thinking about the impact of technology on our lives. If it weren't for the internet, we wouldn't be going about our daily working lives from the comfort of our homes, we wouldn't have life-saving delivery apps powered by technology, we'd be eating fruit from the garden (which again is far from reality in almost all households), children wouldn't be interacting with teachers, friends and family despite the social curfew.
In short, technology to the rescue. 
 I've been giving it a lot of thought. And I've finally decided to take up an online course in a field that I know nothing about. Far away from the communications, writing field (which is what I do for a living). 
 I've read several articles and real-life accounts from men and women across the world on social media about how they've responded to the lockdown in the most positive, practical way possible.  
I've read about professional coding experts bringing out the inner chef and wanting to pursue it as a passion; professional Sales personnel digging into their creative side and indulging  in art courses online; finance experts taking up writing courses because it's what they love to do. 
For once, I'm happy to be following the crowd — herd mentality as one would say. 
I, too, have jumped on the bandwagon of people who want to explore, rediscover and reinvent themselves. Because if not now, when!
I've enrolled myself in a course in photography and also a basic course to understand the essential concepts of technology — something that I think will hold me in good stead as the world turns towards digital-everything. And I'm actually enjoying it.
So, apart from the day-to-day management of time and work, I'd say that this lockdown has shown me a side that I never thought I'd find.
It's all about staying positive and being prepared for whatever the future holds."
How has social distancing helped you start, restart and rise? 
 Tell us your story.
Write to us at workfromhome@jobsforher.com
Top 3 entries will be featured right here! 
Republished with permission and originally published at www.jobsforher.com