Guest Author
Neha Bagaria
Trending
How Sirisha Attili Found the Launchpad to Live Her Dream: SPJIMR's Post Graduate Management Programme for Women
By | Priya Kumar | www.jobsforher.com
My life has been a roller-coaster journey filled with dizzying heights of happiness, calming moments of peace interspersed with a few depressing moments.
I was born and brought up in Hyderabad in a middle-class household with loving parents both of whom were lifelong employees of public sector banks. To make this stereotypical picture complete, I also happened to complete my engineering in Electronics.
After my engineering, I got a job at Infosys, a dream company for most young graduates back then. My work at Infosys took me places, I spent a couple of quarters in Dallas, Texas in a client-facing role working on a project for one of the world's largest telecom players.
I got promoted early in my career, got married, and gave birth to my son, and life became a blur. This point of my life was the "dizzying heights of happiness" point in the rollercoaster journey that I mentioned at the beginning.
I loved my work as a tech lead in one of the biggest IT companies in our country. I enjoyed each and every day at my workplace and managed to win many accolades from my peers and superiors.
And yet, I felt incomplete not being able to spend enough time with my newborn child. I decided to take a break not wanting to miss any of the "first" moments – My son's first laugh, first walk, first words.
Never in my wildest dreams did I imagine that a small time away from work to care for my newborn would transform into a long 10-year "break".
Time just flew. When I was not occupied with the responsibilities of a mother, I productively engaged myself in learning new technologies, worked as a freelance instructional designer for Pearson, and brought my artistic talents into play by designing social media content for early-stage startups. I learned art and displayed my paintings in many exhibitions in Bangalore.
Eventually, as both my kids (Yes, I had a daughter too during this time!) started becoming more independent, I started getting more time for myself. I wanted to get back to the corporate where my real interests were.
My mom and all the women in my family are my biggest inspirations. They are independent, hardworking women who knew how to balance their professional and personal commitments well.
My Launchpad for a Successful Career
My search for upskilling myself led me to the PGMPW program for women in SPJIMR. This was a full-time program and I had to relocate to Mumbai for a year to pursue this course.
While leaving my job to care for my children was a very tough decision, it was nothing compared to leaving my family to pursue graduation in Mumbai. However, the program has been empathetically designed exclusively for women looking to restart their careers after a break, which gave me tonnes of hope.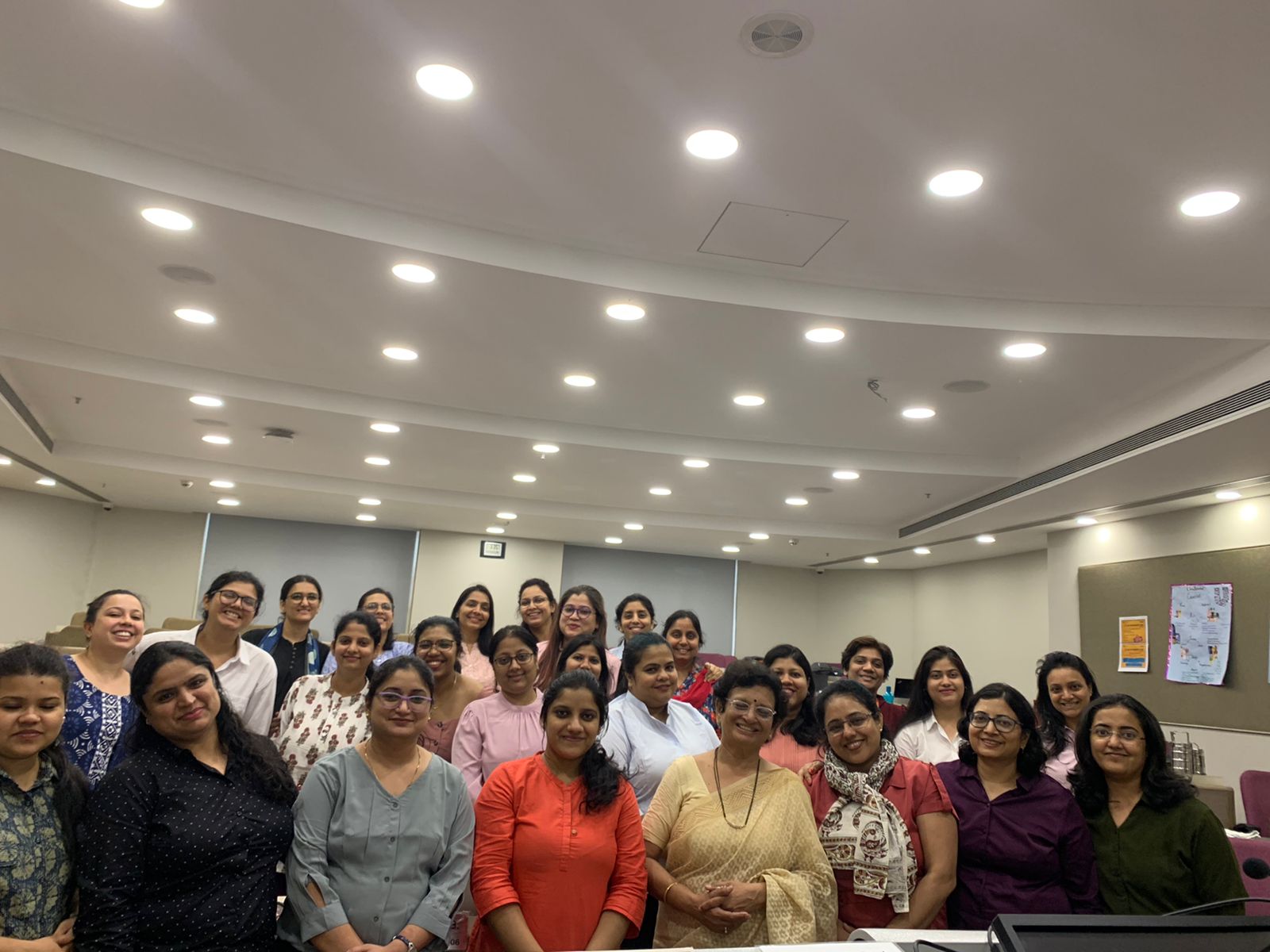 Rising Higher with SPJIMR
Now, this brings me to the present.
The professors at the SPJIMR are just amazing. They are non-judgemental and are always ready to help. The course gave me an opportunity to learn how businesses work, how they transform themselves with their unique strategies, and how they create value for their customers and thus themselves. I am enjoying each and every day of my learning here.
At SPJIMR I met 27 bright and dedicated women who are working hard to realize their dreams. Our cohort is one of the most diverse groups with an army major, fashion designer, engineers, finance professionals, and marketing executives etc. This diversity brings in so many unique ideas in our brainstorming sessions. Along with each other, we are learning and growing every day. Life is just so much fun with my friends here and there is never a dull moment.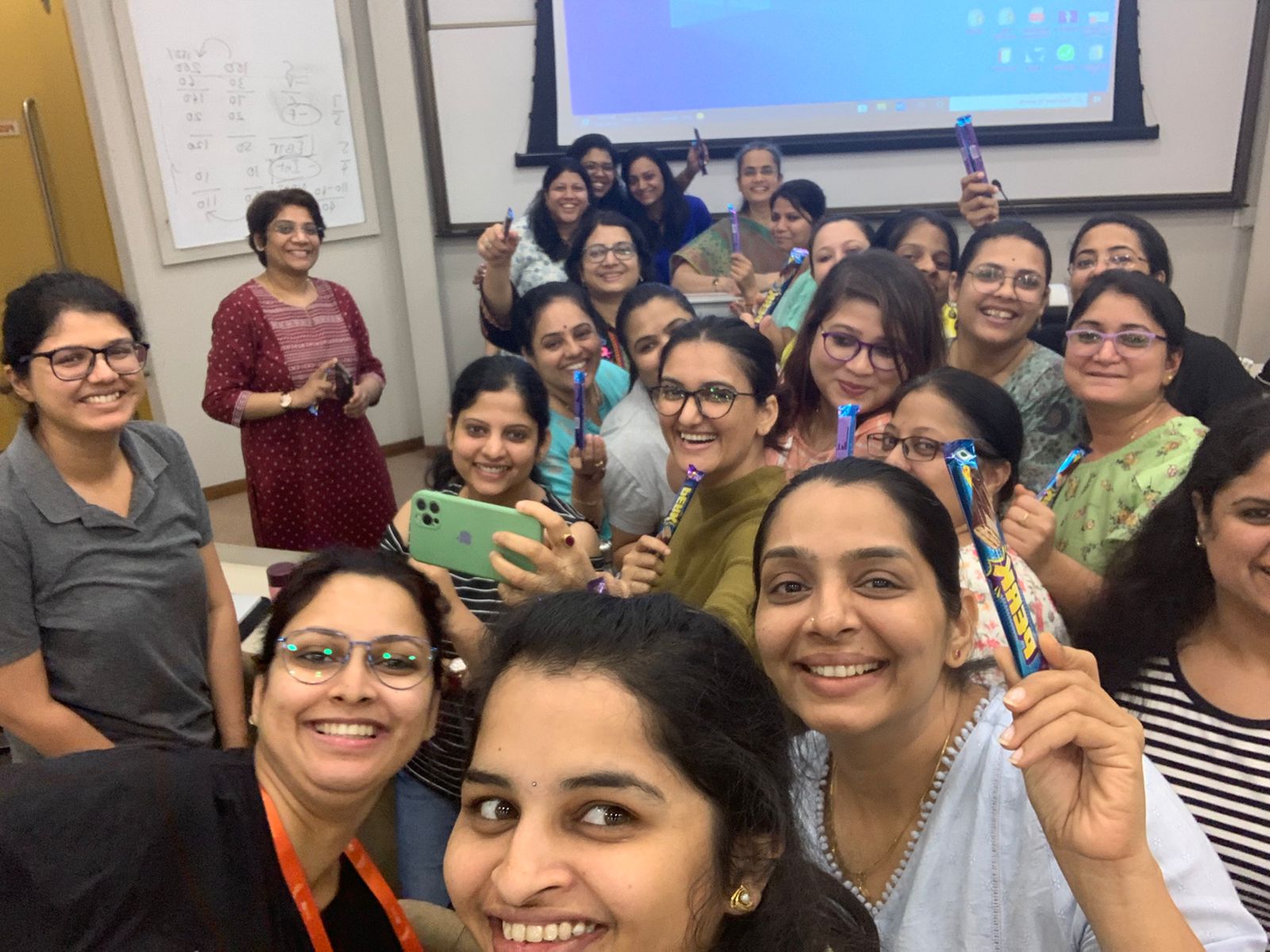 I love SPJIMR for trusting my capabilities and giving me a launchpad to fulfill my dreams. I love my family even more now for becoming the pillar of my strength.
Are you returning to the workforce after a career break? Do you want to evolve into a
confident professional? Enroll today for SPJIMR's Post Graduate Management Program for Women (PGMPW).
Republished with permission and originally published at www.jobsforher.com