HR Technology
How this company laterally hired about 3,000 people in one year, ETHRWorld
Highlights
Alstom India laterally hired 2,997 people in FY 2022-23.
The company used social media, job boards, employee referrals, \job fairs and search firms to source talent.
All the candidates were evaluated on their technical competencies and cultural fit.
The average time to hire per employee was 80 days.
In FY 2022-23, the company onboarded about 300 young engineers, including nearly 30 from campuses in the North-East.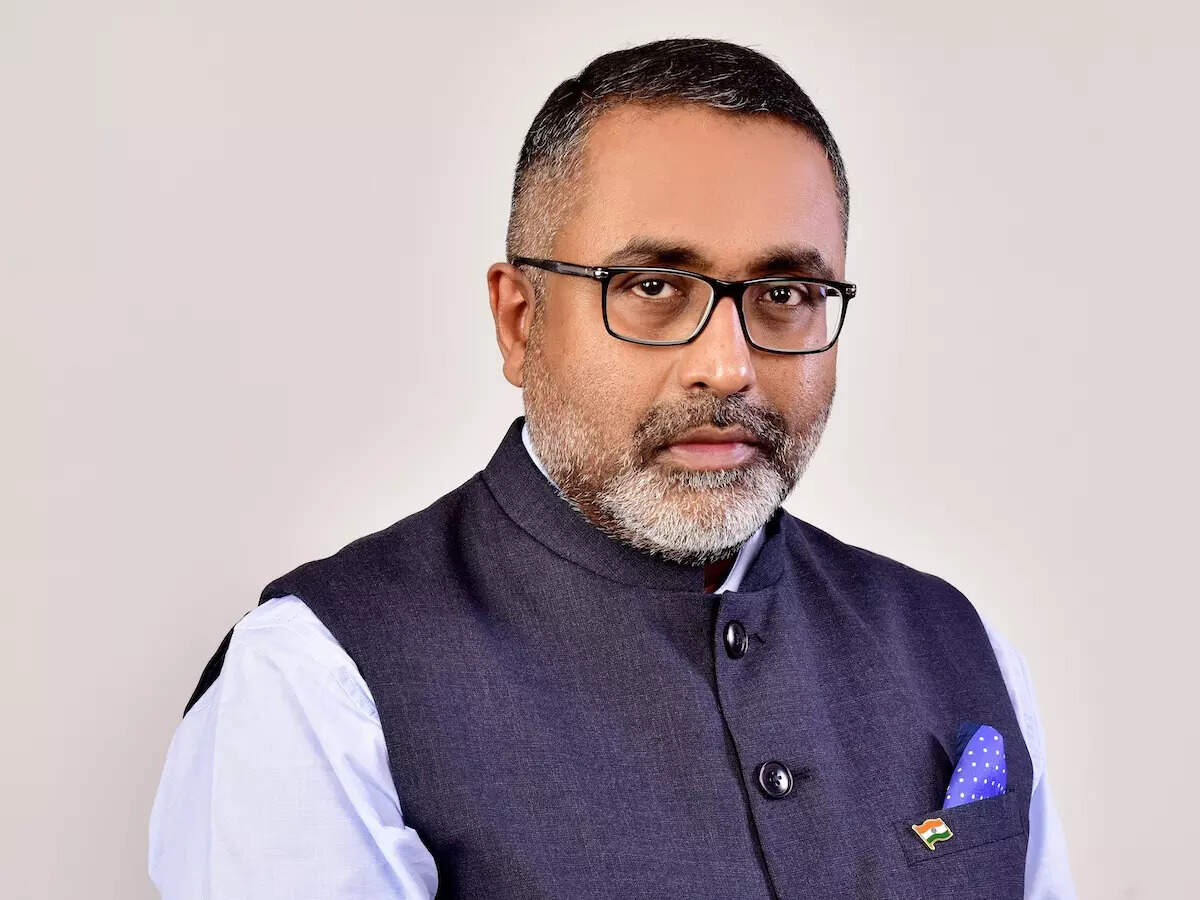 Alstom India in FY 2022-23 laterally hired 2,997 people.
In the last six years, Alstom India's employee strength has grown over five times. From about 2,000 employees in 2016, the company now has over 11,000 employees.
Headquartered in Bengaluru, Alstom India is the Indian offshoot of the French multinational rolling stock manufacturer that caters to rail transport markets globally in the manufacturing business of passenger trains, signalling systems and locomotives.
In India, Alstom's footprint comprises six industrial manufacturing sites, four major engineering centres, two maintenance depots and a number of corporate offices.
In an exclusive interaction with ETHRWorld, Vinod Varghese, HR Director, Alstom India, talked about the company's multi-faceted talent acquisition strategy encompassing high number of new entrants in the organisation at all levels — from a big number of lateral hires, to campus hires, to veteran hiring and focusing on regional diversity, a new cohort in diversity and inclusion in HR.
Nearly 3,000 new lateral hires in FY 22-23
Alstom India in FY 2022-23 laterally hired 2,997 people.
Explaining the hiring procedure for 2,997 employees in just one year, Varghese said, "We used social media, job boards, employee referrals, campus recruitment, job fairs, and through a limited search firm the hiring was done."
He said that all candidates were evaluated on their technical competencies and cultural fit.
The average time to hire per employee was 80 days.
Campus Hiring through the Young Engineering Graduates Programme (YEGP)
"Over the last few years, over 800 young engineering graduates (YEGs) have been recruited after a structured and rigorous campus hiring schedule," said Varghese.
Last year itself, the organisation hired 300 new YEGs.
In partnership with over 40 leading technical and engineering colleges and universities across India, Alstom aims to elevate this initiative further and hire more graduates from Bachelors & Masters in 2023.
Regionally Diverse recruitment
"In the year 2023, as a part of the Young Engineers Graduates Programme, we saw a 2.5x increase in hires from the North-Eastern states alone," shared Varghese.
The company has extended its hiring strategy to include regional diversity as a natural extension of its D&I strategy.
The regional diversity is more focused while hiring young engineering graduates from campuses.
Varghese said, "We wanted to hire fresh engineers from all the different states of India to give a multi-cultural dimension to Alstom India."
He added, "The reason for the 2.5x increase in hiring from the North-Eastern states is because compared to the previous years, we were recruiting more young engineers in 2023. Just like the Indian Railways' network extends to all corners of India, we also wanted to hire from all the states in India."
For regional diversity, in FY 2022-23 alone, out of the 300 young engineers who were onboarded, nearly 30 of them are from campuses from the North East where the company did pool campus hiring and recruited from about 8 to 10 engineering colleges.
Varghese also shared that Alstom India has over the past two to three years covered engineering colleges of all parts of the country, and today the organisation is proud to have young engineers right from Ladakh to all the way down South; from Gujarat and up to Arunachal Pradesh as well.
Blue-Collar hiring
The company has rampantly added and expanded blue-collar hiring in its manufacturing operations over the past few years.
Varghese said, "We need a strong base because we have six industrial manufacturing sites across India and two depots. We work with all the polytechnic schools in and around the region where our factories are based."
From these polytechnic schools, the company hires diploma engineers based on its needs, and puts them through a structured job training for its operations because all of these are frontline roles necessary on the shopfloor.
Before the new employees start working on the shop floor, they have to undergo an assessment. There are also periodic reviews in terms of the skill sets.
In the last 6 to 7 years, the company has hired nearly 3,000 blue-collar professionals for its shopfloor roles.
Veteran hiring
In the last financial year, Alstom India hired six veterans.
Varghese said, "We have started hiring industry veterans in small numbers and gradually get more of them onboard. A lot of it is being spread through word of mouth, in the veteran circles that Alstom is looking at technical talent, so much of our recruitment for this cohort happens through references."
"We have also participated in some of the career fairs; and this year, we are about to get another four to five people on board," he added.
Renew Programme
The Renew Programme by Alstom, which is still at a nascent stage, is aimed at women who have taken a career break for whatever reasons or challenges — whether for family reasons or maternity breaks, or they were simply away from the workforce for a couple of years and wish to restart their career again.
Varghese explained, "We are also reaching out to these women and offering them roles for which they could come on board maybe initially on contractual assignments, gradually figure out if they are comfortable with the organisation, with the technology, and then based on how they perform, it will get converted into full-time opportunities in the organisation."
Since the programme is at a very early stage, the data for the same is still being collated, but the figure is in single digit as of now.
The workforce gender ratio of Alstom India has risen from 12 percent women employees in 2016 to 18 percent at present.
The shopfloor roles cannot have flexibility, but all the corporate offices right now are operating in a hybrid mode.
Employees broadly work from the office three days a week, and two days they work from home.
HR Challenges in the manufacturing and mobility sector in India
As an HR leader, Varghese said one of his key concerns in the rail manufacturing and mobility sector in India, from an HR standpoint, is
Getting people with the right skill sets.
"For us, it's about attracting the right talent, training them and developing them to meet the needs of this industry," said Varghese.
The mobility sector in India, he feels, is still very young and has been growing slow. With a huge number of developments happening in the infrastructure, specifically rail infrastructure, sector and the funds coming from the government, this is a sector which is vital to national importance and will continue to keep on growing.
Rail, tracks, signalling, new trains, etc, all of these are very important, as they contribute to the Indian economy.
While India doesn't have a shortage of engineering colleges, the biggest struggle, he said, is getting engineers who are skilled enough to meet the needs, in terms of manufacturing.
According to Varghese, one of the big challenges overall is getting the right quality of talent.
"Manufacturing is one of the key sectors and there has been a big growth in the sector. We need people who are ready to find a career and grow within the manufacturing sector, and that's important if India wants to be the world leader in the manufacturing space," he said.
Another key concern, according to Varghese, is
Dearth of blue-collared professionals
Varghese said, "We don't have enough people who are trained, and the focus should be on skill development at the grassroots level, whether it's the ITIs or the polytechnics, because this is where the blue-collars are hired from."
In fact, Varghese feels that ideally the way blue-collared professionals were defined 20 years back, isn't relevant anymore, because much of them comprise the skilled workforce.
"The manufacturing sector of today uses technology extensively. People have to be aware of the processes. They use new tools, devices, software, etc, and that is the future. So, they are no longer unskilled labour, but are the skilled workforce who are required in manufacturing, and there is a huge gap there that needs to be addressed," said Varghese.
Source link