HR Technology
How this company manages talent without policing them, ETHRWorld
Highlights
Team Computers has completed more than 35 years in the industry with a turnover of Rs 3,500 crore with 9 offices across India. It is eyeing a turnover of Rs 8,000 crore in the next five years.
The organisation has a staff strength of 4,400 employees (3,800 on-roll and 600 off-roll).
For the last three to four years, the company has been hiring close to 1400 people a year in different streams, including sales, pre-sales, applications, infra, point networking and security.
The company doesn't source talent from tier-1 and tier-2 cities "as all the talent there will be taken by MNCs like Google, Microsoft, etc".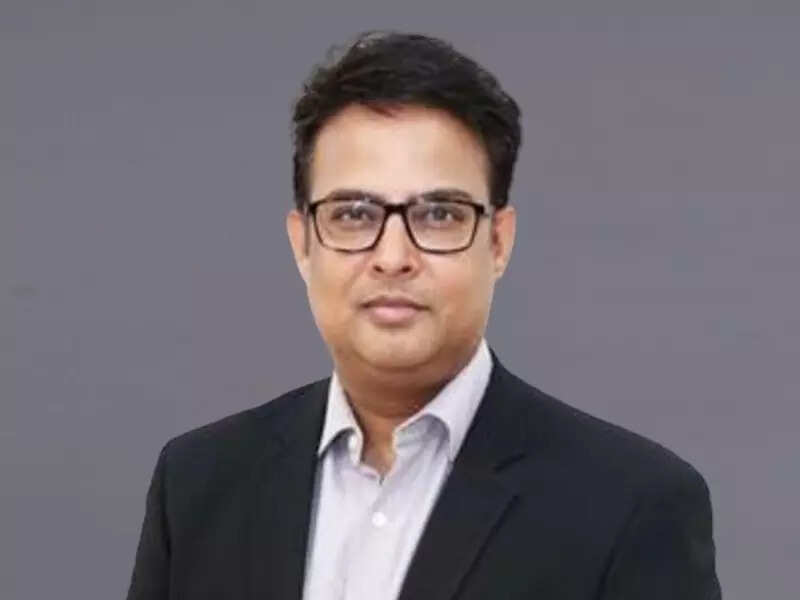 Team Computers, a leading IT System Integrator, has completed more than 35 years in the industry with a turnover of Rs 3,500 crore with 9 offices across India. The organisation has a staff strength of 4,400 employees (3,800 on-roll and 600 off-roll). For the last three to four years, as the company has been growing at a compound annual growth rate (CAGR) of 32 per cent, it is hiring close to 1400 people in different streams, including sales, pre-sales, applications, infra, point networking and security. The hiring is done in a phased manner every month.
The company is primarily into B2B business, rather than a typical IT services company. It deals with a lot of corporates, and government offices. Thus, it needs experienced salespeople, and people who are really talented in product development. Hence, it focuses on hiring more lateral talent compared to freshers. The lateral talent hiring is 85 per cent in the organisation, compared to freshers, which would be around 15-20 per cent of the hiring ratio. Currently, the company is doing around 120-140 lateral hirings every month.
Team Computers has its own internal talent acquisition team which is embedded in the business because the employees required for each business are very unique, as they sell different products, solutions and services. There are four to five recruiters in each of the businesses, who either sit in Delhi, Mumbai or Bengaluru office and they scout for talent from outside.
Amulya Sah, Chief Human Resources Officer, Team Computers, says, "Covid was a showstopper. It created a short supply of talent and there were fewer freshers in the market. So, we looked at what we can build internally. Hence, we have started our own Gurukul-like apprenticeships and job training for some of our businesses."
Sah adds that the company has its natural attrition that is happening, which is close to 7-8 per cent. So, looking at those replacements, they require new talent which is why they have been hiring close to 1,000 people every year.
Team Computers also has started taking freshers in for sales roles (this year, it has hired around 40 freshers) and for technical roles, the company runs internal training and certification where it takes diploma holders or engineering freshers from tier-2 and tier-3 colleges. The company trains them for two to three months and then it puts them as on-job trainees (OJTs) for nine months and later onboard them. This year, the company has planned to train close to 300 technical people as OJTs.
According to Sah, hiring talent from campuses becomes very easy if the company has the right model of training. "There are almost 1.3 million engineering graduates who pass out every year from around 3,400 engineering colleges. There are also like 200 diploma colleges across India," he points out.
Team Computers has been offering campus recruits a five-year career growth path, apart from the joining package.
The company doesn't source talent from tier-1 and tier-2 cities!
Sah shares that lateral hiring is where they face problems because there is already less pool of talent and everybody is fighting for the same pie. "But we are able to attract talent from our competitors because of our growth, and some of the good policies around incentives. We don't go to tier-1 and tier-2 cities for sourcing talent as all the talent there will be taken by MNCs like Google, Microsoft, etc. And their kind of salary range is something we won't be able to match up. So, we go to tier-3 and lower rung tier-2 regions because they also need a break and they are stable as well," he says.
He also points out that there are many people in the tier-3 region who have completed their engineering degrees or diploma courses and not many IT companies are there to hire them. Thus, Team Computers gives them the opportunity and trains them in infra, analytics, power business intelligence, and later onboard them.
Sah says that the Covid-19 pandemic gave them a beautiful opportunity to introduce the hybrid model and suddenly they got exposed to a lot of pan-Indian talents. Team Computers has people working from Indore, Lucknow, Aligarh, Pune, Dehradun and many more locations remotely.
The company has a development centre in Uttarakhand (Tatva Hills), and it is also planning to start another in Goa. "These two places have a lot of Engineering and Diploma colleges. Also, these are very beautiful places with pleasant weather, and the labour there is also very affordable. People from the hills also do not want to come to big cities. They want to be around their families. Again, this will have a lot of talent retention," Sah says.
From development centres people can remotely support the clients or do cloud management for them without being physically present at the client's sites.
Lately, the organisation has started administering IQ tests via proctors for people in all critical roles. "We believe that IQ is very important for good productivity and leadership. The IQ level decides the inner motivation of a person. As of now, 800 people have gone through IQ tests," Sah points out.
IQ test is made mandatory for all new hires. The test involves abstract reasoning, numerical applications and basic English. The company tries to avoid hiring people who score less than 65 per cent. For those people who are low on it, the company is making plans for their development. And if there are people who are not pulling up, the company will be taking action on them in the next three to six months.
Managing productivity in hybrid work
At Team Computers, flexi and hybrid working models can be worked out between the manager and the team members. Sah says the company does not police the working models, but they do look at productivity very closely as long as members are choosing the flexi working model.
When it comes to building high-performing teams, it's always the onus of the HR people, but Sah believes that team managers are the HR managers for the talent, as they are closer to employees and they are the one who have to monitor them. But he adds that managers should not monitor people so tightly that they cannot perform.
Team Computers has introduced a concept of 'Executive Contribution Report (ECR), where every person in the company has to write down what they have done each day. The report automatically flows to the manager as well as all the stakeholders for whom the person works. The company also has an HRMS suite, which is Darwinbox, that collects the people's goals and scorecards within 60 days of people joining. There is also an option of half-yearly as well as yearly reviews in the suite, which can be scheduled with the managers.
If a person is not doing well, the HRs put them on a system-driven 'Performance Improvement Plan,' which mentions the two or three improvement areas recommended for them after a discussion with the manager. It is then reviewed every 15 days or one month to a maximum of 90 days. If the person improves, he/she stays in the organisation, or else the company decides to weed them out.
Sah points out that there is no need to kind-of police the employees when the scorecards, the ECR and the performance reviews that they do on Darwinbox, can throw the data on non-performing individuals.
The company also has its HR Business Partners (HRBPs) who work very closely with the Business Heads and the managers to look at if there are any dysfunctional teams.
Sah agrees that doing a layoff conversation is indeed difficult. The organisation even has a module for HRs as well as managers to handle difficult conversations. "It's not that we cut the umbilical cord like surgeons. We analyse their situations and give them a notice period of 30-90 days along with severance packages," he points out.
Learning interventions
Team Computers conducts a five days training programme, called Gurucool, for high-performing individuals. This initiative was started in 2021 and so far, the company has done around 11 batches, each having a minimum of 40-45 people. The classes are taken by the CEO along with HRs. The training is done either in Tatva (resort) or in a Goa hotel.
Sah says it's a holistic training that involves the mind, body and soul. They start the session with yoga and trekking. Later, they choose a topic to discuss and give people the time to reflect on the learnings.
Guru Sales is another programme that the company conducts for two days every three months for new salespeople. It includes topics like making pitches and mapping the customers as well as the competitors.
For the delivery people, the company has a programme, called 'Abhimanyu', which trains them on servicing the clients. Sah adds that there are many other small modules that they keep on doing for the employees, and the managers so that they can manage their teams better.
Team Computers has Thursday Learning Sessions in the morning for about 45 minutes where new learnings are discussed. These sessions have around 1,000 people in the call. Some of the topics that the participants have discussed in these sessions are:
Saving your 30 minutes a day with Google Workplace
Corporate Learning from Armed Forces
Red Alert: STOP consuming the three poisons (salt, sugar and white flour) on a daily basis
Main Aisa Kyun Hoon? The Unhappy Me!
Kiss that Frog! Overcoming Blocks, Fears and Obstacles
Team Computers is keen on the health of its employees. Sah says they lost two employees last year due to cardiac arrest. Also, another person got a heart attack after trekking at Tatva and he has undergone angiography. Thus, the organisation has made medical checkups compulsory for all the people who are 40 plus.
"Now, we are analysing the data and seeing what we can do to make a better life for them," Sah shares.
Core Concerns
The two major HR concerns of the organisation are getting the right talent, and talent development. During the growth phase, Sah says, "We don't have that leisure time where we can hire freshers and train them for two years. Thus, we have to rely on lateral talents from outside, either from competitors or from other industries."
Sah shares a case study of Apple. Once, the company had to hire more people to scale its Rs 3,000 crore revenue a year. In its brainstorming session, the team came up with the idea of hiring salespeople who are working in other luxury brands like automobiles, jewellery, perfumes, etc. As those people already have sales acumen, the only thing that needs to be trained is product knowledge, which can easily be done with two months of training. The same is the talent acquisition strategy to be deployed by Team Computers in the coming times.
For developing talent, Team Computers is currently working on a leadership journey intervention, where it will be training about 30 people in batches by giving 360-degree feedback, and then mentoring and coaching them for the next one year or one and a half years through external consultants.
"When people are up to the mark with the grooming, we'll make them ready to take up bigger responsibilities, because we are eyeing a turnover of Rs 8,000 crore in the next five years," Sah says.
Source link