rss.shrm.org | Brian O'Connell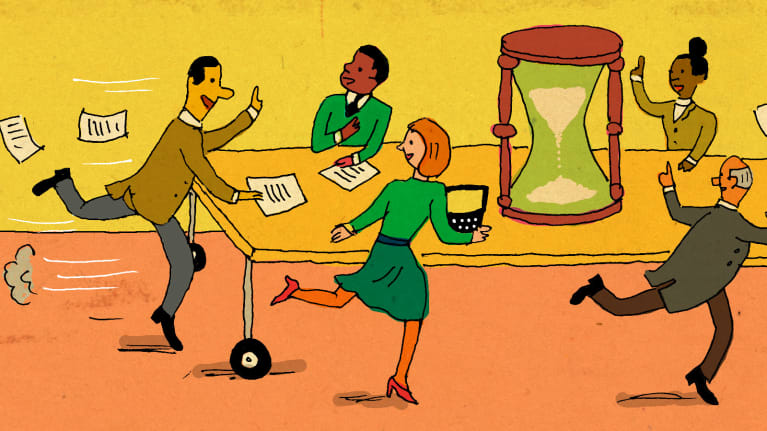 ​Few people, from the summer intern right up to the boardroom elite, like workplace meetings. Case in point: Billionaire Mark Cuban once told Inc. magazine, "The only way you're going to get me for a meeting is if you're writing me a check."
Cuban is hardly alone. Tesla founder Elon Musk calls meetings a "blight," and a now infamous 2015 Harris survey found that 17 percent of employees would rather watch paint dry and 8 percent would rather undergo a root canal than attend a meeting.
Managers aren't wild about meetings, either, and they're the ones who usually have to run them. 
One way to make workplace gatherings more efficient and productive is to implement the "15-minute meeting." This approach was first introduced by Berlin-based financial automation company Monite in July 2021, when the organization put in place a quarter-hour limit for managers running team meetings.
Business experts say the 15-minute meeting curbs employee burnout and boosts engagement, with which many companies have been struggling since embracing hybrid or fully remote work arrangements as a result of the pandemic.
"Fifteen-minute meetings are prime sources of efficiency," says Dannie Lynn Fountain, a Google talent sourcer and founder of Focused on People, a human resource services company in Seattle. Research shows that 65 percent of U.S. employees agree that meetings prevent them from completing their own work, while 24 billion hours are wasted each year as the result of…
Click Here to Read more /Source link