By | Ujwala Thirumurthy | www.jobsforher.com
You know the hardest interview question I've ever faced in all the interviews combined (over the 18 years of work experience I have)?
"Describe yourself in 3 words."
As the interviewer sat across the table waiting for an answer, those were the longest 5 minutes of my life. (Not a good sign considering I'm a writer).
"Why do interview questions need to be intimidating", I remember asking myself! 
 All sorts of words came to mind.  Funny. Dedicated. Hard worker. Kind. Passionate. Music lover. Fond of dancing.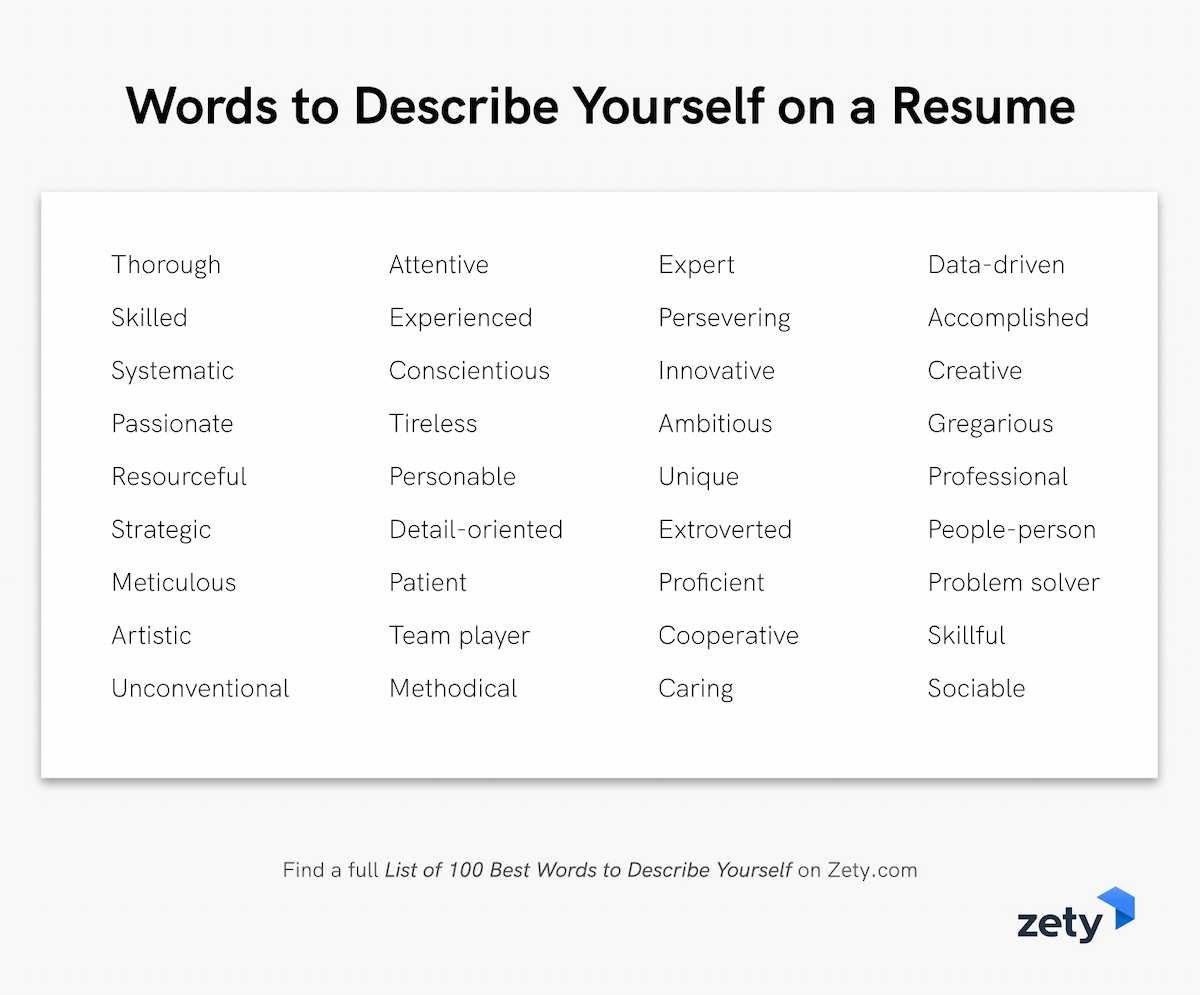 But then I thought, how would these words make any sense to the person who decides whether or not I get that job; how would it matter if I'm a good dancer and love to talk to dogs; that's not going to help me do my job better?! unless that's something potential employers look for in candidates these days.
As a woman who has had a career break of 4.5 years, it was hard to pen down 3 words
My mind raced back and forth – from the time I wrote my thoughts in what was called a "slam book" during my school days to the rare occasion that I met someone new who was genuinely interested in learning more about me. 
That's when I realised I haven't really described myself to anyone. Ever.  A whole 2 minutes passed (for me it felt like I was on a long train journey with no stops in between). And I still didn't have an answer. 
I brought my focus back to the "here and now".
'Why am I here?' 
'What am I most proud of?'
What is my most treasured dream?'
And that was my cue.
As I sat there trying to string words together, it dawned on me that we often tend to describe ourselves to others based on their perception of us; or based on what we want them to see us as. 
But we seldom dig deep into our own nature and find out what actually describes us! 
In the 18 years of professional experience that I have, I've had a marriage, relocation, a child, four years of a career break, and 3 jobs – to sum it up. 
So really the 3 words should describe me as a person who has gone through all of life's career stages.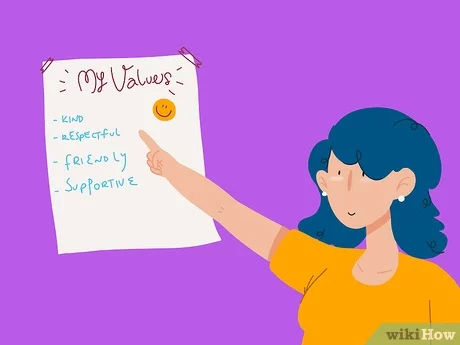 So here's what I came up with. 
" I'm Like Water."
And as expected, I was asked to enunciate.
And so I did. 
Like water, I ebbed and flowed into every situation that life threw at me (and still does). 
Like water, I fit into different molds, roles, and responsibilities.
Like water, I was humble enough to help people in trouble 
Like water, I was also ragged enough to get through tough situations and paths.
Like water, I was adaptive and accommodating to the surroundings…
… taking it in my stride all the way through.
I don't know if that was enough to impress the interviewer, but I was asked to attend the next round and was followed out of the room with a smile. That was good enough for me.
On my way back home I thought of how important it is to be coached and guided constantly in order to make the best use of your professional time and your career break! 
If you're looking for lessons that will make you job-ready after a career break, here's where you need to be!  
Don't believe me? 
Here's what Sujatha has to say about the program and how she benefitted from it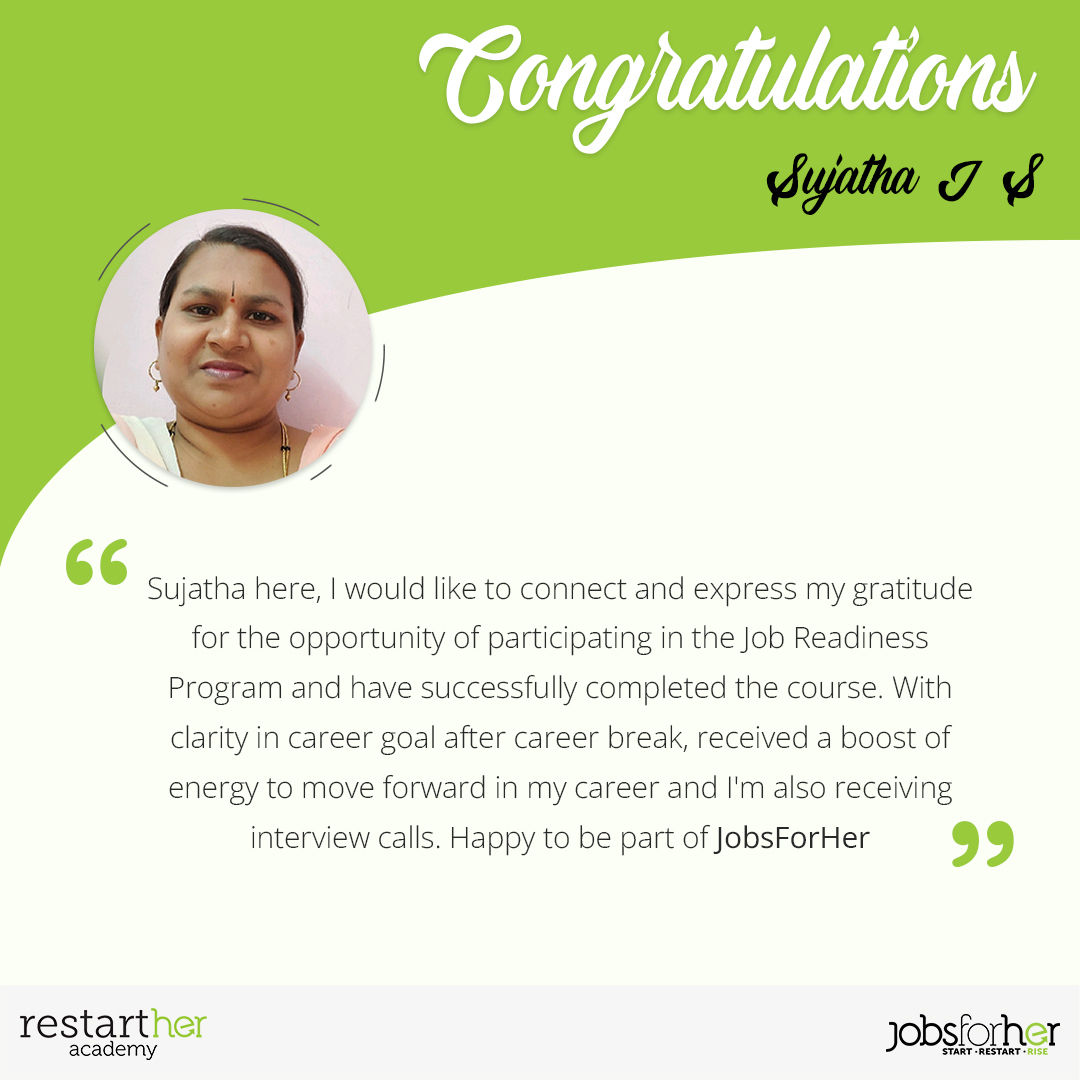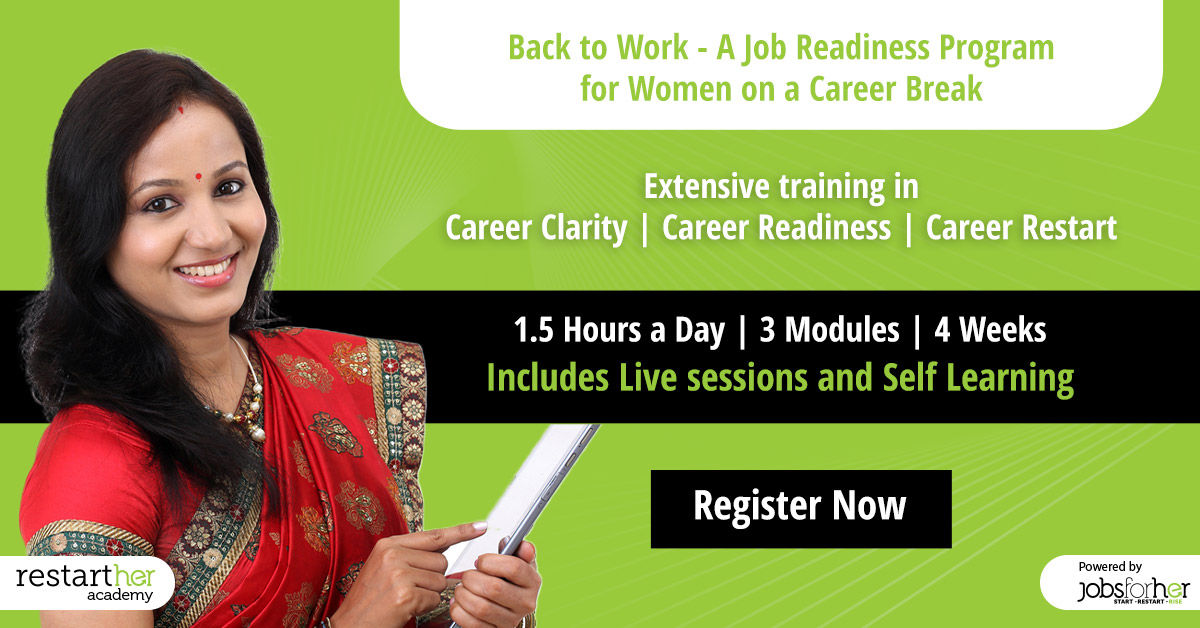 If you're still undecided, here's a series of videos you can explore and learn all about your coaches at RestartHer Academy
We're waiting to see you there! 
Republished with permission and originally published at www.jobsforher.com