Hr Library
Trending
How Your Diversity and Inclusion Plan Can Turn Talk into Action
Source | www.linkedin.com | Lydia Abbot
The murders of George Floyd, Breonna Taylor, Ahmaud Arbery, and others last year galvanized companies to take a stand against racial injustice. Facing pressure from investors and customers, organizations large and small pledged to advance diversity and inclusion within their ranks. Many set ambitious goals to hire and promote Black employees.
One year later, there's still much work to be done. A LinkedIn survey of recruiters and HR professionals found that while 69% said their organizations were committed to more diverse hiring, only 47% are holding hiring managers accountable — a significant gap that could reflect a lack of action supporting those commitments.
Likewise, diversity analytics company Blendoor found that pledges and actions are not necessarily in sync. In a study that looked at a small sample of tech companies, Blendoor found that the companies that made statements supporting the Black Lives Matter movement actually had, as a component of their workforce, 20% fewer Black employees on average than those that did not.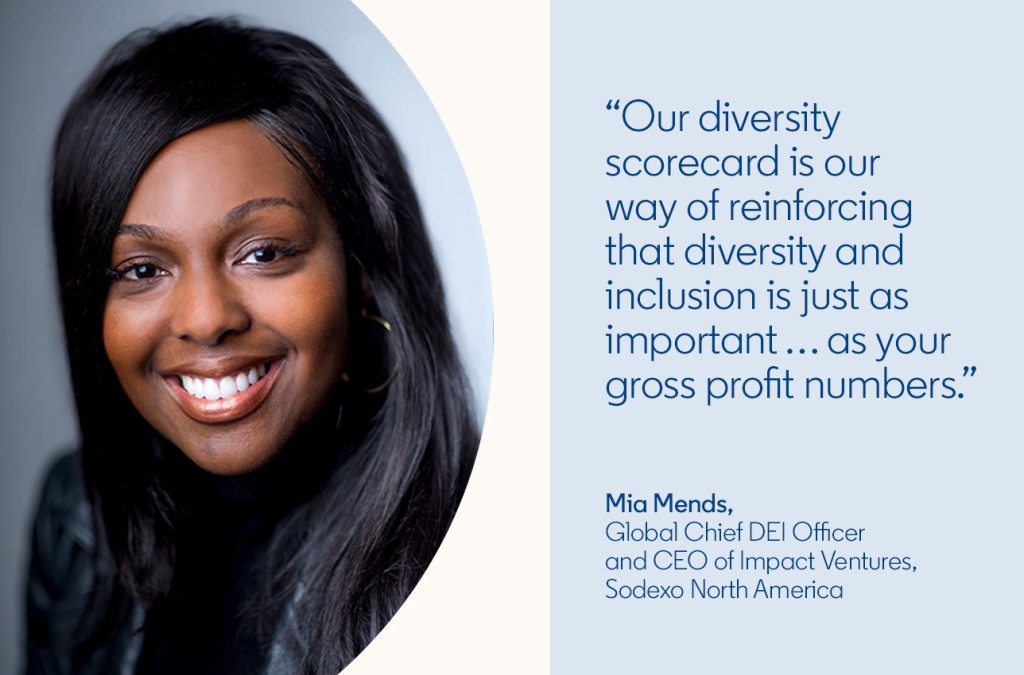 Executing an effective diversity strategy is possible, but it requires significant commitment, strategic thinking, and accountability. "Like any cultural transformation, there's not a one-and-done formula," says Mia Mends, global chief diversity, equity, and inclusion officer and CEO of Impact Ventures at Sodexo North America. "There are many levers that need to be pulled."
We asked DEI leaders at companies around the world to share ideas for building diversity plans that yield real results. Here's what they had to say. 
1. Make promoting diversity a core focus of your business
When leaders express their commitment to diversifying the workforce and establish highly visible DEI programs, it sends an important message. At Sodexo, for instance, increasing diversity and inclusion is a central business goal embraced by the company's CEO.