HR Technology
HR needs to adapt to data-driven environment and make analytics-backed decisions: Industry leaders, ETHRWorld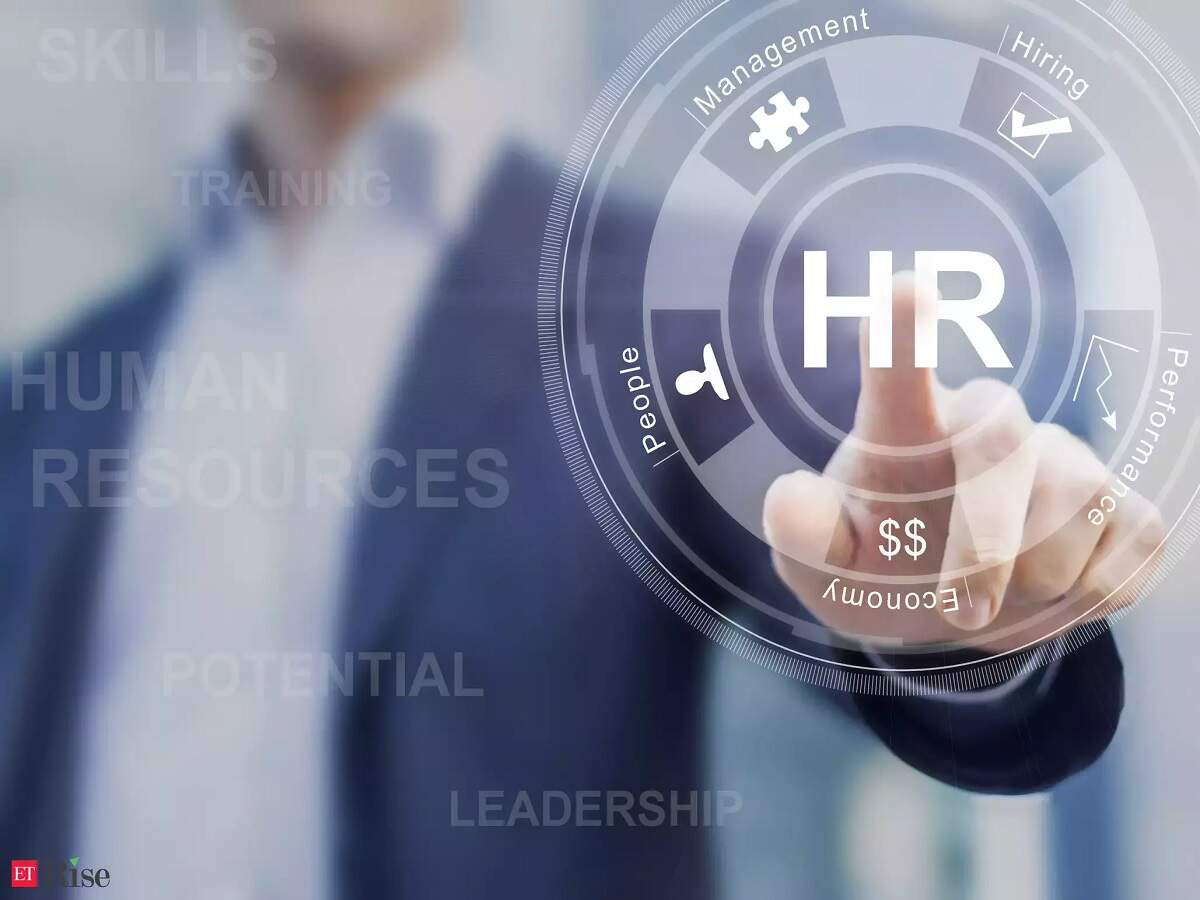 By Abhishek Sahu
The world is witnessing expeditious reorientation of work models across spectrums. With the advent of emerging technologies, experts say, the adoption of automation has moved static business operations to more dynamic, social, real-time, cloud, and mobile-based tools and platforms.
Following the same, human resource management has also undergone momentous upheaval. From being integrated into the areas of recruitment, collaboration, productivity to learning, wellness, and performance management, technology today is at the forefront of driving change.
HR function and its digital makeover
Speaking on the rapid evolution HR discipline has recently undergone, Gaurav Vohra, Co-Founder & CEO, Jigsaw Academy, said, "From replacing legacy paperwork with integrated HR platforms to focusing on reskilling HR professionals, integrating the organisation, and implementing Analytics, HR professionals' focus has shifted toward building the organisation of the future."
As many organisations are experimenting with social media, online games, and AI to further digitalize the recruitment process and employee engagement activities, mobile apps are also spearheading to help employees obtain information at their fingertips without going to HR personnel for transactional information.
"Some chatbots can give quick answers to various HR-related questions about leaves, travel policy, expenses, etc. Employee location data can tell you where people are moving around the office and how office space can be optimised," said Sarita Digumarti, Co-Founder & COO, Jigsaw Academy.
Other more disruptive technologies, such as the use of facial monitoring, have immense potential. Imagine a computer that tracks your emotions or a desk that understands your physiological markers and advises you to take a break when your temperature is rising. In the L&D space, with the emergence of virtual reality (VR), companies can simulate real-life examples during training, according to Vohra and Digumarti.
People Analytics has a wide role to play
Talent leaders have to play a key role in building the workforce of the future, and hence, as experts say, HR professionals need to use analytics to answer critical talent questions around acquisition, workforce diversity, skill gaps, performance management, employee engagement, retention, workforce planning, and more, rather than going just by instincts.
According to the PwC CEO Survey 2017, 77% of the CEOs see a lack of key skills as the biggest threat to their businesses. In light of this, People Analytics can make a significant impact on bridging the gap and adding business value.
Emphasizing on the use of People Analytics for targeted retention strategies that can significantly reduce employee turnover, Digumarti and Vohra said, "Talent Acquisition Analytics helps organisations identify attributes that produce long-term, high performing employees. It also enables HR professionals to optimise spends on recruitment activities and build the right pipeline of candidates with the right skills, so as to maximise the investment in recruiting."
Learning Analytics helps in understanding the impact of training and development on business outcomes. It helps in increasing workforce diversity via answering questions about the state of diversity throughout the company and across the employee lifecycle, identifying areas where intentional or unintentional bias may be occurring, and helping companies understand how to effectively address problem areas.
In the same line, Jigsaw Academy has partnered with the Indian Institute of Management, Indore to launch a Programme on People Analytics & Digital HR to equip HR professionals with the required skills and opportunities to work in and adapt to a data-driven environment.
Prof Himanshu Rai, Director, IIM Indore, said, "This short-term course on People Analytics and Digital HR will provide a platform to define various business problems in attrition, employee engagement, hiring, learning and development and will aid in finding statistical solutions for these problems."
The programme reinforces human resource managers with analytics and digital HR tools to make smarter decisions in terms of seamless utilization of available resources (tangible and intangible) in a continuously evolving professional world, Prof Rai added.
Datafication of HR can proactively improve operational management

Human Resource Management has enormous amounts of data about people — turnover, engagement, hours of training, compensation, performance ratings, as well as demographic information such as qualification, college, and school information, previous experience, and multiple other items.
"With the ability to link HR data to organisational data, an HR professional is able to not only store information but use it proactively to improve operational management, better align goals, be agile, and measure it in real-time. Through People Analytics, if HR professionals can find the right candidate, that person has a better job and is also the right fit for the company. If an HR professional builds a model to understand employee turnover, they can train managers better and improve the work environment to make work more fun and enjoyable," Digumarti and Vohra said.
To address recent disruptions in business operation, the HR team "requires skills which help them to understand their employees better, be able to use the available data about their employees for their benefits, and use the same data for the organisation's development. The programme will help HR develop these skills and enable them to emerge stronger than before," Prof Rai said.
Experts predict that the number of data sources will continue to rise, leading to a fusion of external and internal data in predicting employee behaviour.
"At leading companies, analytics will become even more interdisciplinary. Eventually, People Analytics will get fully integrated into business systems and will run in the background of every function, rather than a separate source of information. Going forward, Digital HR will have the capability to deliver increasingly personalised recommendations, which will make the HR processes fully data-driven," Digumarti and Vohra said.
Source link