HR Technology
HR Turns to New Technology to Manage Contingent Workers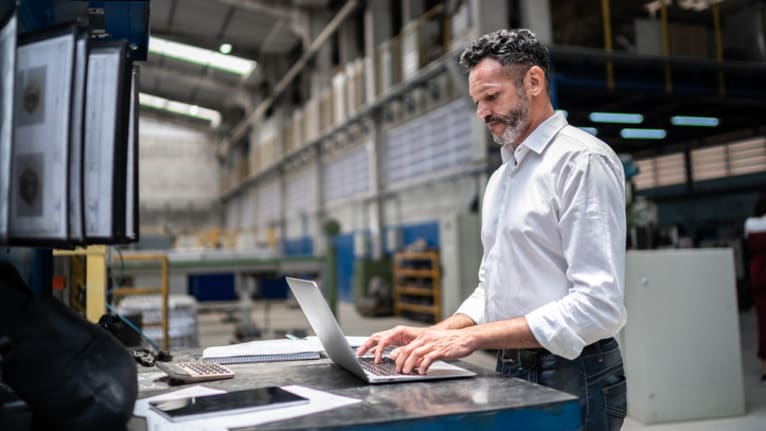 ​The responsibility for overseeing an organization's contingent workforce has typically been assigned to the procurement function, reflecting an emphasis on managing labor costs and the compliance issues tied to using vendors, contractors, temporary workers and other members of the extended workforce.
But more of that management responsibility has been shifting to HR as companies faced with talent shortages and a need for greater business agility place a new focus on strategic talent management. Adding this new task to what can already be mushrooming workloads presents a challenge for HR functions, and in turn makes specialized technologies like a vendor management system (VMS)—which HR teams can lean on to help manage the extended workforce—more important than ever.
New Demands on the VMS
Experts say the revolution that swept through HR technology systems over the past five years largely bypassed much of the VMS market. "Many legacy VMS platforms are built on old technology that doesn't have the kind of flexibility needed for the data integration and information sharing needed to conduct a robust analysis of the total workforce," said Stacia Garr, co-founder and principal analyst of RedThread Research in Woodside, Calif.
But that's starting to change as more VMS platforms evolve with the goal of giving HR and line managers improved visibility of contingent workers and full-time employees (FTE) in one place so they can make smarter and more cost-effective talent decisions. Such capabilities have grown in importance as organizations increasingly rely on contingent workers to fill key skill gaps and keep their workforces agile.
A 2022 survey by McKinsey & Company found that 36 percent of employed respondents in the United States now identify as independent workers. Gartner research found that contingent labor is expected to comprise 35 percent to 40 percent of the global workforce by 2025 as companies seek more workers who can quickly adapt to changing market conditions and meet a growing demand for niche digital skills.
A VMS helps organizations manage contingent workers by addressing the unique characteristics and working arrangements of nonemployees. These platforms help onboard and offboard contingent workers, track time and assignments, pay contractors and, perhaps most importantly, keep employers compliant with federal and state laws governing misclassification of workers.
An effective VMS also keeps multiple audit trails and provides valuable reminders and alerts for tenure limits, expiring licenses and visa expirations.
But until now many VMS platforms were not integrated human capital management (HCM) systems, meaning contingent workers often weren't included in workforce planning and budgeting decisions and line managers had an incomplete view of the overall talent available to them to staff roles and short-term projects.
Next-generation VMS technologies provide dashboards and analytics that can display contingent workers side-by-side with FTEs for a total workforce view, enabling managers to mix and match labor types based on skill needs and talent availability. Such tools also can help HR functions that are assuming more responsibility for managing contingent workers.
"HR leaders are trying to figure out how to thread the needle both from a management perspective and a compliance perspective when it comes to overseeing contingent workers," Garr said. "The big question remains what should HR be taking on and what can and should managers take on when it comes to talent decisions around the contingent workforce."
Garr said from a workforce planning standpoint, there's a strong case to be made for HR taking a lead role. "The problem is HR already has a full plate and often is overwhelmed," she said. "But I do think there is growing interest in giving HR more responsibility for managing the contingent workforce, although I haven't yet seen significant movement in that direction."
Mariana Santiago, co-general manager of VNDLY, a vendor management system owned by Workday, said she's seen a recent trend of more HR leaders assuming oversight responsibility for contingent workers. "As I talk to our customers, I now see about an even split between HR and procurement with that responsibility," she said. "But it seems to be moving more toward HR of late, largely because more organizations want HR to have a bigger role in total talent management."
How responsibility for managing contingent workers is assigned and executed continues to be a challenge for organizations, reflected in the fact that many VMS platforms are still not implemented enterprisewide but rather adopted in piecemeal fashion throughout companies. In a 2022 report on the VMS and contingent worker markets, Gartner highlighted problems caused by this inconsistent approach.
"Vendor management leaders struggle to gain the support for implementing a cross-organizational vendor management discipline, leading to inconsistency in how vendors are managed and undermining the efficacy of their function," wrote authors of the Gartner report.
The report found such ineffective vendor management can lead to vendors or contingent workers taking control of relationships by overpromising and underdelivering, leaving organizations open to financial, operational and strategic risks.
Modernizing the VMS for Changing Needs
VNDLY gives HR and line managers a holistic or "total talent management" view of the workforce by bringing together contingent and FTE data in one place.
Santiago said one of VNDLY's chief goals is to be more user-friendly for managers involved in making decisions on how to hire and deploy talent by showing where contingent workers are located, what skill sets they have, what projects they've worked on, how they've performed and what their pay rates are.
"We know HR leaders also want to simplify things for managers making those talent decisions," Santiago said. "Managers in the past have had challenges with the functionality of HR technologies and having to use multiple systems for staffing decisions. The ability also to more easily track contract end dates for contingent workers or whether they've taken the required training for compliance or safety reasons is important to managers."
Also continuing to emerge are new point solutions designed to help organizations better manage and retain contingent workers. One such platform is New York City-based Wingspan, which automates the onboarding and payment of the extended workforce.
The platform also helps businesses navigate compliance requirements like 1099 tax reporting and filing, auto-generate onboarding forms such as W-9s, and quickly set up direct deposit for contractor payments, while also giving freelancers self-service access to payment tracking. 
Enhanced Automation, Compliance Features
The next generation of VMS platforms also aims to make the lives of HR, procurement and line managers easier by automating creation of work statements, deprovisioning contractors to reduce cybersecurity risks and providing alerts to ensure the use of contingent workers remains compliant with labor laws.
While the procurement function historically has monitored these compliance issues, Santiago said, business leaders also need to keep an eye on such matters. "Managers need the right tools and alerts in their technology platforms to ensure those compliance factors are being tracked," she said. "That gives peace of mind to HR leaders as well."
Onboarding and provisioning contingent workers can be a challenge, given the temporary nature of contract work. Such provisioning remains a manual process in many companies, which means access controls aren't automatically triggered when freelancers' contracts end. That can create cybersecurity risks when contingent workers can still log into corporate networks long after they leave.
Technology analysts say a deep integration between a VMS and HCM can leverage the HCM's provisioning, onboarding and training resources to overcome these challenges.
When choosing a VMS platform, HR leaders should also look for the availability of modern learning and development tools, Garr said. "Many contingent workers have a need for learning, especially compliance-related training."
Dave Zielinski is principal of Skiwood Communications, a business writing and editing company in Minneapolis.