Source | Jobsforher.com  | Harshaa Seth ,  founder Harshaa's Modern Art
When Harshaa Seth got in touch with ME to share her exhilarating career journey to inspire our women candidates, I just couldn't believe my sheer, dumb luck.
A woman whose journey has been nothing but awe-inspiring, and, she NEVER took a break!
When women like Harshaa step up to share how they created a path where there wasn't even one, which can then be tread on through example, there is nothing more rewarding than the feeling WE at JobsForHer derive from it!
Harshaa is the proud Founder of Harshaa's Modern Art Classes & the HICC Institute of Career Courses, Pune, from the last 18 years.
She is s a jewelry designer for films, TV serials & ad-films.
Her institutes together conduct over 60 Art & Educational courses for women in Mumbai.
And, very soon, she plans to branch out to other states of India as well.
But that's not all…
Harshaa has been honored with the "Mahila Bhushan Puraskar" in the year 2004,
She was selected for the "Barclay's Rising Star Award 2016" for which she featured among the top 100 Inspirational Women of India,
Her institute has telecasted 45 + episodes on Art & Small Scale Businesses for Women, on Colors TV and Channel 9,
Her interviews have been covered by newspapers like: Times of India, Indian Express, Sakal Times, Lokmat, and
She has written columns on "Small Scale Businesses for Women'' in business magazines & newspapers.
As if that weren't enough…
Harshaa's Institute, which is more of an art studio, is open to students who can learn different art forms, all under one roof. Their courses include Diplomas in Jewelry Designing, Home Sciences, Murals, & Chocolate Making, among many others.
To add to it, they have courses on Personality Development, and Certified Computer Training!
Many students from across India, as well as countries like Canada, Las Vegas, London, Dubai, Belgium & Germany, attend their training programs.
They have, to date, trained about 100,000 students, and are still counting!
But of course, all was not hunky dory when Harshaa first started out…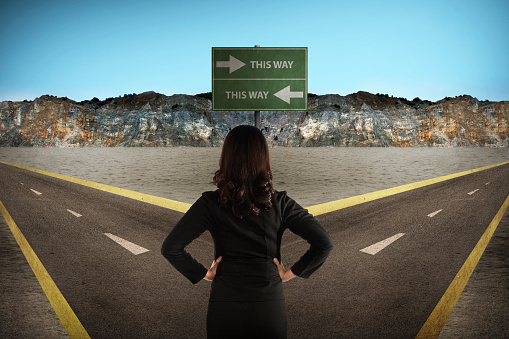 In fact, she stood at the crossroads of her career in doubt of whether a switch in careers was the right way to go; of whether she had it in her to turn her dreams into her reality.
Journaling her odyssey, Harshaa walks us through the sunshine of her bright, sunny days and the gloominess of her rainy days…
"After my graduation in B.Sc, I did my diploma in Naturopathy and began working in a Pharmaceutical MNC in Pune. When I'd worked them for almost 6 years, the company decided to shift base to Goa. They offered us Indore and Goa for employee transfers, but since I certainly didn't want to move away from my family, AND since my heart had always steered towards the Arts, I looked at this as the perfect opportunity to quit my job and pursue my passion."
But it was far from easy to just start (forget establish) one's own business.
"Since I was certain that I wanted to be in the jewelry sector, I chose to update my skill sets by training in present day concepts in Jewelry Designing. Alongside, I also acquired knowledge in the fields of Personality Development and Computer Training, because I realized how important it was to bring an all-round package to the table!"
In a span of 6 months, she started her own Institute to impart Art & Educational courses to women.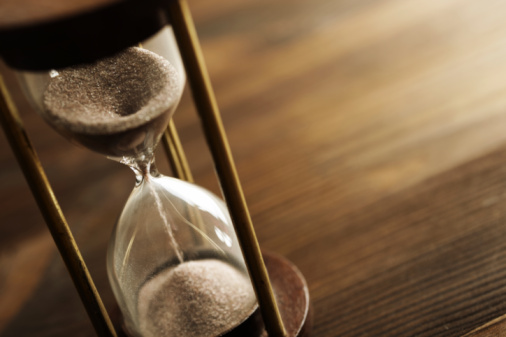 "Being on a job previously, THIS was a whole new ball game for me! Right from selecting a proper workplace, arranging for an appropriate faculty, handling the nitty-gritty issues of finance & marketing… everything was SO NEW for me!
But with proper planning & strategizing, we were able to manage it ALL in time.
As we conduct such a variety of courses, time management is of paramount importance. It has been my biggest challenge for the last 18 years, and that's the reason I'm extremely particular about punctuality & pre-planning our daily and weekly schedules.
Art & Education is food for my soul. And thankfully, I have extraordinary family support. It's only because of their backing that I have been able to expand my business and my horizons. My husband & son BOTH are my pillars!''
When women like Harshaa have something to say, we would naturally be 'all ears' wouldn't we?
Well then, here's what she had to say to every woman treading the path of a career restart…
"Firstly, I'd say, get well trained in the field you want to restart your career and update yourself with all the advanced skills sets.
Involve your family in your work-life so that it's easier (and fun!) to juggle work & home. This will help you strike that balance between your personal & professional life.
Believe in your ideas… no matter what the effort. And as clichéd as it sounds, stay confident!
There will be days when you will doubt yourself like none other! On those days, make that extra effort to stay afloat!
And the most important thing: There is no elevator to success…You have to take the stairs! There is no alternative for hard work.
In any profession we require these four qualities: Hard Work, Honesty, Patience and Transparency.''