By | Abhijit Bhaduri |Keynote speaker, Author and Columnist 
Whether you are interested in writing, photography, art, music, or any other form of expression, there has never been a better opportunity to share your work with the world. By becoming a creator, you can not only share your passions with others, but you can also inspire and impact people in a meaningful way.
3 big reasons to be a creator
If you want to change the world, then become a creator.
Opportunity to inspire: Creators have the ability to inspire and influence others through their work. Whether you are creating art, music, writing, or something else, your creations have the power to touch people's hearts and minds in a way that can inspire them to take action.

Reach people you don't know: Creators have the ability to amplify their message and reach a larger audience. With the rise of social media and the internet, it has never been easier to share your work with a global audience. This means that even if you are just starting out, you have the potential to reach a huge number of people and make a real impact.

Your passion could become your career: Creators have the ability to make a living doing what they love. While it may not be easy, many creators are able to turn their passions into successful careers, whether through freelance work or by building a personal brand. This means that not only can you make a difference in the world through your creations, but you can also make a living doing it.
Ten ideas on what you can write about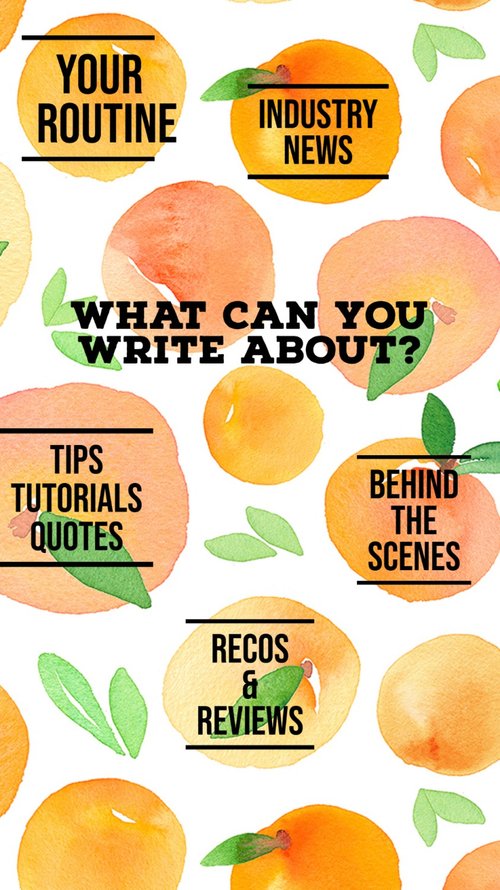 What I have gained by being a creator
Being a creator has been an incredibly rewarding and fulfilling experience for me. I have loved the freedom and autonomy that comes with creating my own content and the ability to express myself in my own unique voice. I have also loved the sense of community and connection that comes from sharing my work with others and hearing their feedback and thoughts. The process of creation itself has been deeply satisfying, as I have been able to use my creativity and problem-solving skills to bring my ideas to life.
My struggles of being a creator
Being a creator can also be a challenging and difficult journey at times. It can be tough to stay motivated and focused, especially when faced with setbacks or setbacks. Time management can also be a struggle, as it can be tempting to work on creative projects at the expense of other responsibilities. It can also be intimidating to put your work out into the world and face criticism or rejection. I have struggled the most with being regular and consistent. I want to work on that in 2023.
Despite these challenges, the rewards of being a creator often outweigh the struggles.
If you want to work with me on becoming a creator, drop me an email at abhijitbhaduri@live.com
I will be happy to get you started.
Republished with permission and originally published at www.abhijitbhaduri.com