Hr Library
Internal mobility: how to unlock your employees' potential

www.personneltoday.com | Dominic Holmes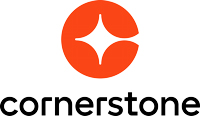 Most employers understand the importance of learning and development for talent retention, but return on investment is clearly being missed if workplace opportunities to turn new skills into additional business capability are being overlooked.
In the UK, employee engagement remains stubbornly low and organisations are facing shortages of critical skills that will help drive productivity and business success. Are we missing an opportunity to boost these engagement levels by doing more to link employees with personal growth opportunities? The potential upside for both employees and employers is crystal clear.
Rather than seeking the capabilities they need externally, many employers have a ready-made solution within their current workforce based on the skills their employees have or are busy developing.  The time has come to take a second look at this internal marketplace.
Cornerstone's 2023 Talent Mobility Study has found that the primary preference for employees to turn new skills into much need business capability is through experiences. It revealed that more than 70% of workers are interested in learning about career growth opportunities that could provide these experiences, but one in five do not have insight into the opportunities available in their organisations.
So, how can organisations highlight the internal opportunities they have for capability build and career development? One option is making use of an 'opportunity marketplace'.
Click Here to Read more /Source link