Hr Library
Is a 4-Day Workweek for You? Employers Find What Works

rss.shrm.org | Kathy Gurchiek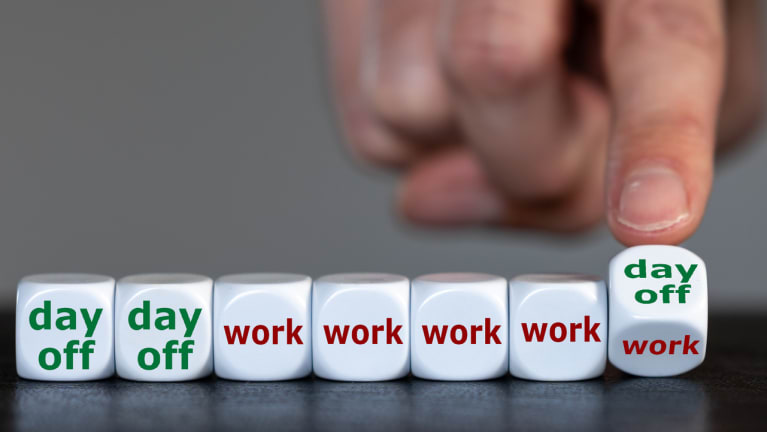 ​The growing interest in a 32-hour workweek in the U.S.—as well as around the world—is leading some employers to put their own spin on how they offer workplace flexibility.
One example is the Washington, D.C.-based National League for Nursing (NLN), which offers its 42 employees a 32-hour workweek with the option of working four days including one telework day or five days including two telework days. Under either policy, employees are expected to be in the office three days a week.
"We don't have a lot of money to give raises, so the whole idea is: How can we benefit the staff to make NLN an attractive place to work?' " and reflect NLN's core values of caring, diversity and inclusion, integrity, and excellence, said NLN CEO Beverly Malone.
She was influenced by her experience working in the U.K., where she was general secretary of the United Kingdom Royal College of Nursing and vice chair of the Brussels-based European Federation of Nurses Association. Malone said she was also inspired after reading about Microsoft's successful implementation of a four-day workweek in Japan.
Making It Work
The NLN created a task force, led by Linda Christensen, the NLN's chief legal officer, to look at flexwork options. 
"We did do the homework: We looked at the best practices of organizations," Christensen said. Originally, "we weren't necessarily focusing on a four-day workweek [but] how can we focus on flexibility" and examining policies around work/life balance and the potential…
Click Here to Read more /Source link