HR Technology
Is AI the Future of Recruitment?, HR News, ETHRWorld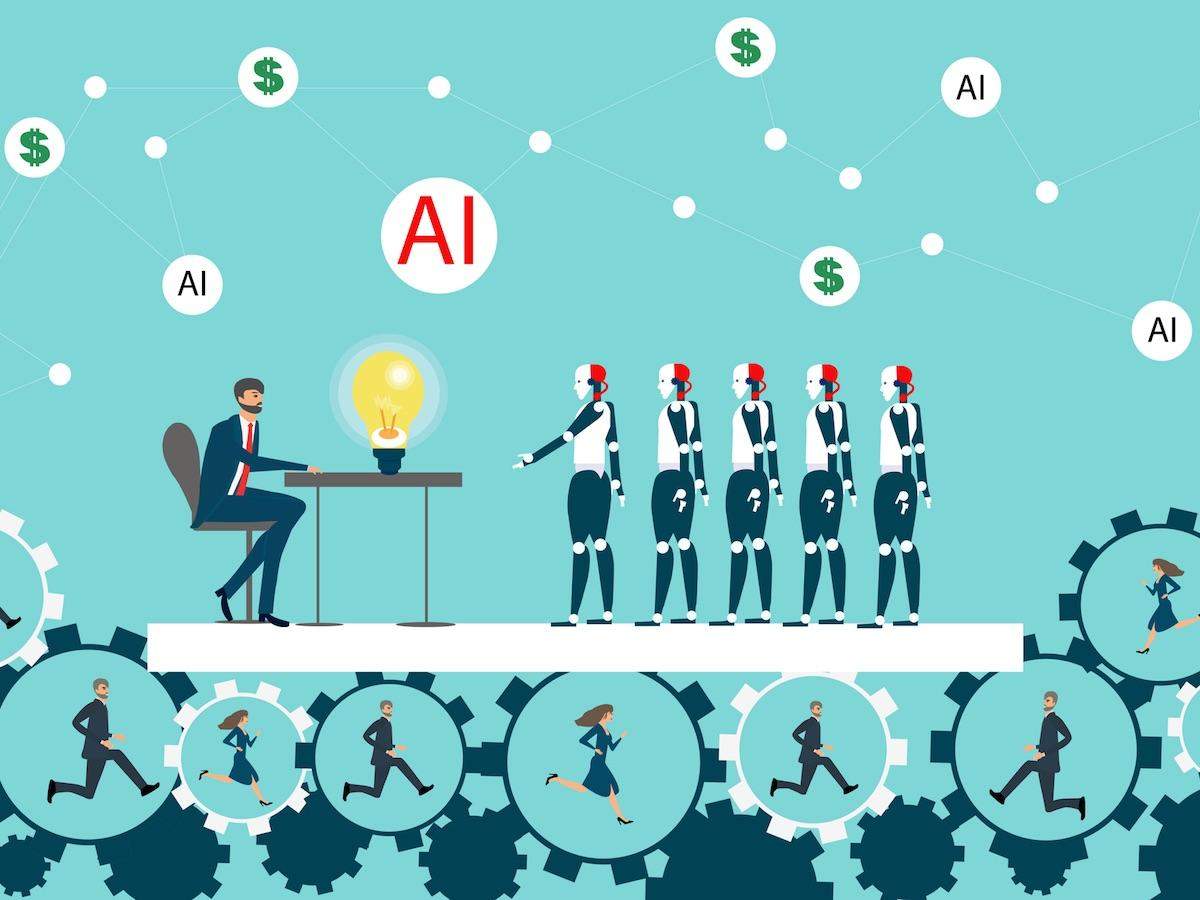 By Tejaswini Singhal
Things were simpler in the Black and White era of the Human Resource procedures and recruitment than they are today. The reason for this is that the demands, challenges, and options available to HR managers back then were very different from those available today. The world of recruitment has changed as artificial intelligence (AI) is quickly becoming a must-have tool in every recruiter's toolbox.
Skillsets have changed and are constantly changing. Candidates are now looking at jobs and careers in entirely new ways. Furthermore, their priorities have shifted, and they are no longer congregating in the same locations. That is why traditional recruitment techniques now lag far behind modern methods such as AI-based recruitment.
Sujatha Kumaraswamy, CEO, MeritTrac Services, says, "We'll see AI-based recruiting making inroads towards pre-screening candidates objectively and shortlisting the most meritocratic set of candidates for the job."
"HR teams will be seen to leverage remote auto proctoring tools that will capture every action of a candidate and provide a trust score to the recruiter along with competency scores. This will continue to be an evolving field as systems get more mature with time," adds Kumaraswamy.
Another industry expert, S Pasupathi, Chief Operating Officer, HirePro, feels the same. According to him, recruiters will be able to ensure a fair hiring process by using AI proctoring for identity verification and conducting fraud and cheat proof video interviews and assessments online.
He believes that AI has helped organisations reduce their hiring cycle by allowing recruiters and hiring managers to seamlessly schedule and conduct both synchronous and asynchronous video interviews online. AI-powered recruitment tools will witness a steep adoption rate in the near future.
How can recruiters focus on acquiring or building ethical AI considering its pitfalls?
The first thing that should be kept in mind is that AI should only assist humans in efficient decision making instead of making decisions on its own.
Pasupathi says that recruiters can steer clear of bias by being selective about the AI tools that they use in the recruitment process. For example, it is not advisable to entirely rely on AI for auto rejecting candidates or to draw inferences on their behaviour or characteristics during video interviews. The right way to go about this would be to use AI enabled processes along with human review.
Kumaraswamy says that these are tried and tested scientific methods that will see increasing usage to handle all biases while remote hiring. According to him, remote hiring has mandated the usage of technology and that is one of the best ways to eliminate hiring biases and pitfalls due to the nature of the tools and platforms used.
He suggests that technology trends like AI should be applied to interventions at different levels and should help identify the medium of learning that is most effective for an individual and propose learning modules in such a way that ensures maximum retention.
Thus, it can also be said that data produced by AI-backed platforms is not only restricted to the recruitment process but also to internal HR processes.
Is AI almost a necessity now?
Industry experts believe that the rate at which AI is being used by organisations for smart decision making and reduced costs will only multiply in the coming years. From resume parsing for faster, fairer recruiting to proctoring and online collaboration for effective and cost-efficient hiring, AI is increasingly becoming indispensable for organisational optimisation.
Also, now companies rely on algorithm-based predictions to eliminate bias and yield more consistent, quality results by creating an environment for objectivity in the decision-making process. This will help talent management holistically in hiring processes, identifying role suitability, talent identification and cross-functional movements.
Kumaraswamy says, "Over the last few months, we have seen increasing interest from all our clients to re-evaluate their current HR and recruitment processes and identify areas of improvement to make their models more robust and suited to the current working environment."
Therefore, it can be said that HR processes have adopted digital modes already and the change is here to stay due to the cost-effective and agile nature of hybrid digital processes. Data-backed platforms ensure that more objective and data-driven decisions are made that can even help improve employee retention over a longer period.
A lot of companies are now also incorporating external cognitive and behavioural assessments as part of their appraisal cycle to identify employee profiles and establish a well-mapped career path. The usage of video sessions has also reduced the overall cycle time that provides an opportunity to have more periodic appraisals against a one final year-end appraisal.
Source link