Hr Library
Trending
Know Yourself To Grow Yourself
A 12-week journey to discover your true self and get the best out of you!
Source | coachsrikanth.com
"Knowing yourself is the beginning of all the wisdom" – Aristotle
Know Yourself To Grow Yourself is a 12-week program about finding your true self and getting the answers to the most important question, "what is it that I plan to do with my precious life?". The program will take you through a journey of self-discovery to know who you are, what you value and what you can become, and, in essence, what you have to offer to the world around you.
This program is for busy corporate executives who have killed their passion and dreams to have got caught-up in a rat race without realizing that there's much more to life than what they think they are capable of doing in their career.
Your Journey of Self Discovery!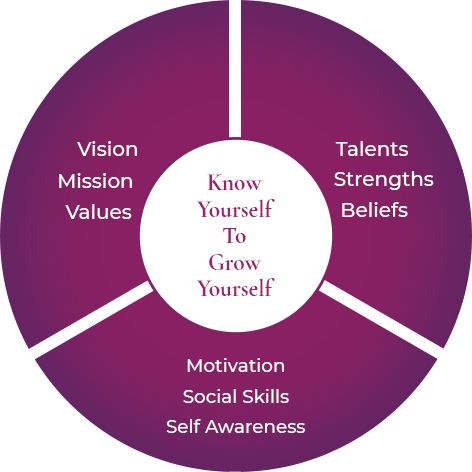 We Will Be Focusing on 3 Key Aspects During This Program
Know Yourself To Grow Yourself is a 12 weeks Group Coaching Program with participation limited to 12 individuals per batch who have similar challenges & goals. There will be 6 virtual group sessions (90 minutes each) and 2 one-on-one virtual coaching sessions (60 minutes each) during the 12 weeks period. You will undertake several assignments post each group coaching session, and commit to actions based on the insights gained after each one-on-one session.
This program is developed based on my IGNITE model, where you are taken through a journey of self-discovery, which will empower you to unleash your maximum potential and produce unfathomable results.