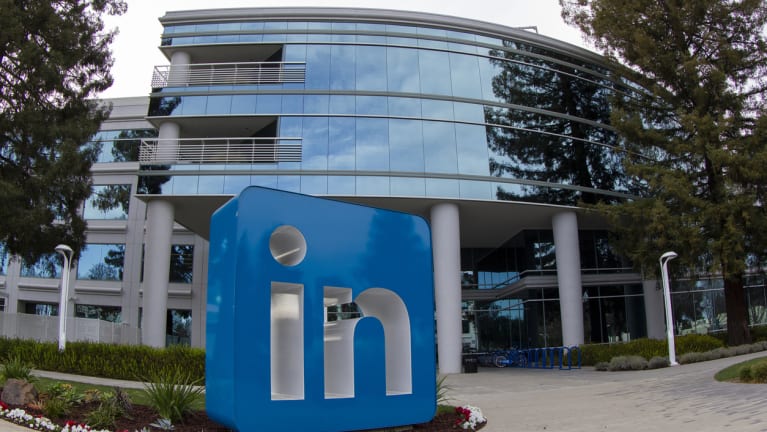 ​LinkedIn will be laying off 668 U.S. employees across its engineering, product, talent and finance teams, it announced Oct. 16. It is the latest of tech company layoffs during 2023.
Reduction in force in the tech sector has risen in the U.S. in 2023—from 93,000 positions in 2022 to more than 153,000 in 2023, according to tech.co, a media company headquartered in London.
"The reasons for the layoffs [in tech overall] include the current economic climate, over-hiring during COVID, and the rise of AI," tech.co reported Oct. 13. "However, there has been some slowdown in the number of jobs lost compared to the start of the year. While some companies have blamed financial issues, others have stated that they are starting to replace jobs with AI, a trend that is set to become more and more prevalent thanks to the rise of tools such as ChatGPT and Bard." 
LinkedIn did not provide specific reasons for its staff reductions, but a LinkedIn representative told SHRM Online on background that "this restructuring is to support LinkedIn broadly."
In its official announcement, LinkedIn noted "talent changes are a difficult but necessary and regular part of managing our business."
Various news reports indicated the cuts include positions in research and development, finance, human resources, and engineering management. Most of the cuts, though, come from its engineering department, CNBC reported.
"As we continue to execute on our FY24 plan, we need to also evolve how we work and what we prioritize so we can deliver on the key initiatives we've identified that will have an outsized impact in achieving our business goals," CNBC reported, citing a memo it viewed from LinkedIn executives Mohak Shroff and Tomer Cohen.
"This means adapting our organizational structures to improve agility and accountability," they said in the memo, "establishing unambiguous ownership and driving improved efficiency and transparency through reduced layering."
It also noted it was "committed to providing [its] full support to all impacted employees during this transition and ensuring that they are treated with care and respect."
The San Francisco Herald reported Oct. 11 that LinkedIn has placed the top five floors of its 26-floor downtown skyscraper "on the sublease market," joining "a host of major tech employers in San Francisco offering up underused space on the sublease market amid the shift to hybrid work." 
In February it laid off an undisclosed number of staff in its recruiting department, The Information reported. In May, around the time of the company's 20th anniversary, LinkedIn shuttered 716 positions in China as it made changes to its global business organization.
The online professional network was launched in 2003 and Microsoft purchased it in 2016; LinkedIn has 950 million members in more than 200 countries and territories.
SHRM Online collected the following news articles on this developing story. 
LinkedIn Lays Off 668 Employees as Hiring Activity Slows
LinkedIn said on Monday it would lay off 668 employees across its engineering, talent and finance teams as demand for hiring services slows.
The cuts, which affect more than 3 percent of the 20,000-strong staff, add to the tens of thousands of job losses this year in the technology sector amid an uncertain economic outlook.
(Reuters)    
Read the Email LinkedIn Sent Employees Announcing More than 600 Layoffs Across its Engineering and Product Teams
LinkedIn gave a breakdown of where the layoffs would take place and said "137 Engineering management roles" and "38 Product roles" were getting cut.
It added that 368 roles would get axed from its engineering team "in an effort to better align resources to our FY24 plan." Staff were told to expect to receive an email within an hour to find out whether they had been laid off.
(Business Insider) 
LinkedIn Mass Layoffs: Jobs Platform Cuts Another 668 Employees in Third Layoff This Year
This is the second mass layoff at LinkedIn this year, following a decision in May to cut 716 jobs, and the third this year. An LinkedIn this year, following a decision in May to cut 716 jobs, and the third this year. An undisclosed number of workers on its talent acquisition team were let go in February, as reported then by The Information.
(Fast Company)
A Vexing Problem
Falling productivity triggers layoffs, employee monitoring and AI investment.
(SHRM Online)
Leading Difficult Conversations About Layoffs
"Laying someone off is one of the hardest things to do but is often necessary to improve operational efficiencies and, as a result, create more runway for a company," said Serena Ziskroit, fractional chief people officer at Mighty One Holding LLC. In a previous role, she led a 25 percent workforce reduction.
(SHRM Online)