Hr Library
Managers Are Burned Out. Here's How to Help Them Recharge.

rss.shrm.org | Rebecca Zucker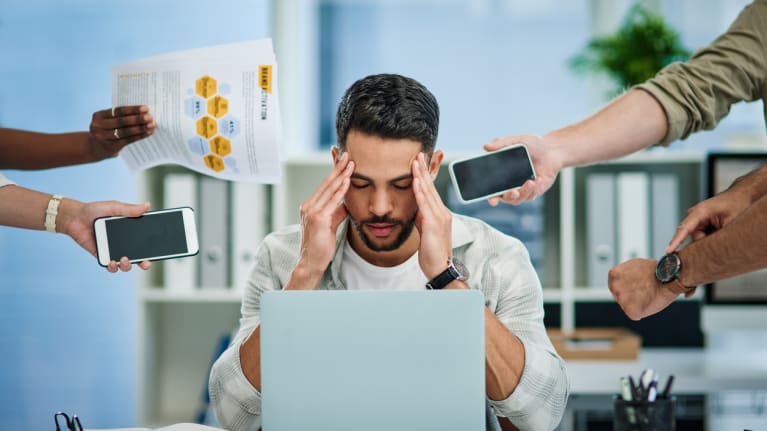 ​Editor's Note: SHRM has partnered with Harvard Business Review to bring you relevant articles on key HR topics and strategies.
Chances are managers in your organization are feeling burned out. Middle managers have felt the squeeze of having to execute strategy from above while coaching and developing their teams below them—often without receiving the same type of development or empowerment from more senior managers. Often under-resourced, they frequently roll up their sleeves to do the work alongside their teams, particularly given higher rates of turnover in the last few years.
Research from McKinsey revealed that some middle managers spend up to two days a week on individual contributor work and a day a week on administrative tasks, in addition to their management responsibilities. Too much work, combined with too little time and resources, adds up to scores of exhausted managers, who are almost twice as likely to leave their employer, according to research from Microsoft.
Burnout goes well beyond simply being tired or stressed—thus, recovering from it is not a quick fix. It takes time, intention and organizational support to not only regain a sense of equilibrium, but to also feel energized, engaged and motivated again.
To be sure, each person's experience of burnout will be different, so various approaches to address it will impact them differently. Likewise, there is no silver-bullet antidote. Employing a multi-pronged approach that includes the strategies below…
Click Here to Read more /Source link