rss.shrm.org | Steve Browne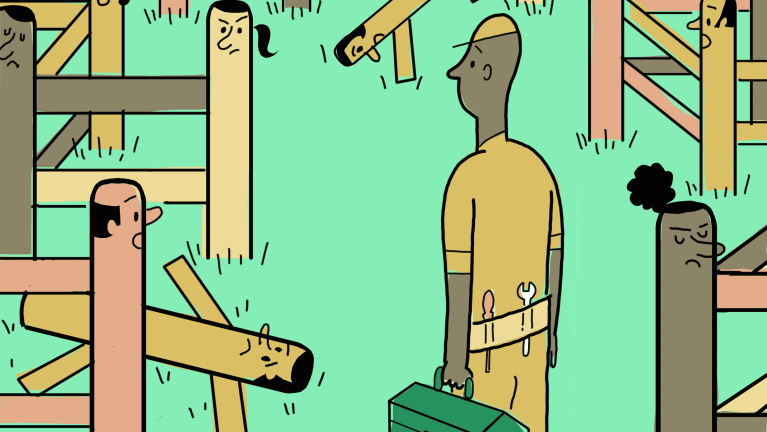 As I've mentioned here before, my wife and I have lived in the same house since 1991. When we moved in, we were excited about the beautiful split-rail wooden fence that borders our backyard. But over time, we've had rails rot to the point of needing to be replaced. 
The horizontal rails aren't much of a challenge. The hardest part is getting them from the hardware store back to our house while they protrude out the back of my SUV. The extreme hurdle that has only come up three times in 32 years is when a vertical post breaks off.
This usually occurs at the post's base, but it results in six rails being affected. The vertical posts are set in a hole about 2 1/2 feet deep. So, getting the partial, buried part of the post out of the ground is difficult. 
Fortunately, my daughter Melanie reached out recently and surprised me by asking if I would like her help repairing the fence. Needless to say, I jumped at the chance!
We traveled to one of the big-box hardware stores nearby to buy a vertical post and all the replacement rails we needed. After two hours of digging, lots of mud and water were removed along with the buried post remnant, and a hole appeared. We placed the new vertical post and made sure it was level. We put two of the old horizontal rails back in their spots and added four brand-new rails. 
The fence had been in disrepair for more than two years. I didn't have the right weather, enough time or a willing helper, so it was easier to make excuses than…
Click Here to Read more /Source link