Hr Library
New Accessibility Rule Could Impact Employees with Disabilities

rss.shrm.org | Matt Gonzales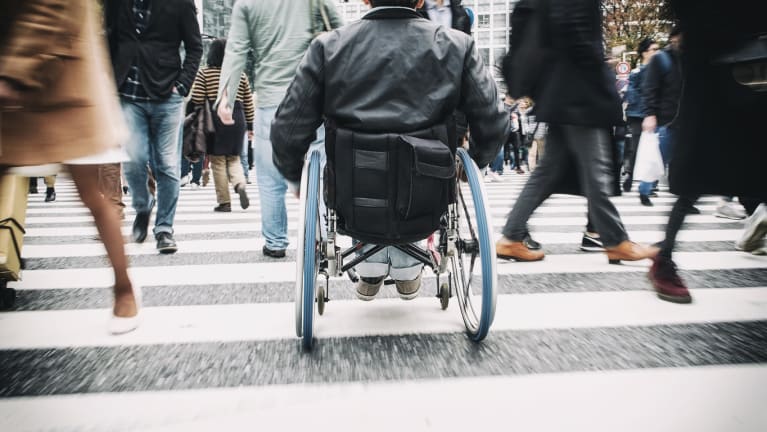 ​The U.S. Architectural and Transportation Barriers Compliance Board (Access Board) issued a final rule on Aug. 8 that provides guidelines for the accessibility of pedestrian facilities in the public right-of-way—which, workplace experts say, could support the needs of employees with disabilities.
Once adopted, these guidelines will inform federal, state and local government agencies on how to make their pedestrian facilities—such as sidewalks, crosswalks, shared-use paths and on-street parking—more accessible to people with disabilities.
The rule goes into effect on Sept. 7.
The Access Board, an independent federal agency, "is proud to issue these guidelines as a critical step toward equal access to the public right-of-way for people with disabilities in America," Executive Director Sachin Pavithran said in a statement. "Equal access to pedestrian facilities is crucial because pedestrian travel is the principal means of independent transportation for many people with disabilities."
The Access Board said these guidelines cover "the minimum scoping and technical requirements" for various spaces in the public right-of-way, such as pedestrian access routes, which ensure the accessibility of sidewalks and include alternate access routes when a main route is closed for maintenance or construction.
Other highlights in the requirements relate to:
Pedestrian signals.
Curb ramps and blended transitions.
Detectable warning surfaces.
Crosswalks at roundabouts.
On-street…
Click Here to Read more /Source link