Hr Library
New York Enacts Laws on Captive Audience Meetings, Wage Theft, Gender Identity

rss.shrm.org | Richard Greenberg, Daniel Jacobs, Henry Shapiro, Christopher Valentino and Kevin Murray © Jackson Lewis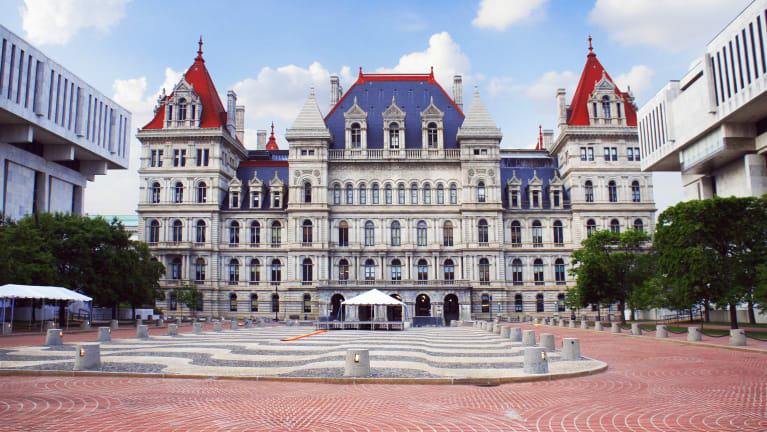 ​
During a busy term at the New York Legislature, Gov. Kathy Hochul signed legislation prohibiting captive-audience meetings, categorizing wage theft as larceny, and giving interns protections against discrimination related to gender identity and expression.
Captive-Audience Meetings
Hochul signed into law the captive-audience bill a day after it reached her desk. The law went into effect immediately upon signing.
The new law prohibits an employer from disciplining employees who refuse to attend an employer-sponsored meeting, "the primary purpose of which is to communicate the employer's opinion concerning religious or political matters." The law defines "political matters" to include the decision on whether to support or join a labor organization. In essence, the law prohibits employers from forcing employees to attend meetings in which the employer attempts to dissuade employees from unionizing.
Captive-audience meetings have a long history of being protected employer speech under the National Labor Relations Act (NLRA). According to the NLRA, an employer may hold mandatory employee meetings and speak to employees about unionization. An employer cannot threaten, punish, or promise benefits to employees during these meetings, as such action may violate Section 8(c) of the NLRA.
The New York law makes it unlawful for an employer to refuse to hire, employ, or license or to discharge or otherwise discriminate against an individual over terms of employment because the individual…
Click Here to Read more /Source link