Hr Library
Organisations must reimagine employee recognition for the post-pandemic world: eBay's Sajjad Parmar, ETHRWorld

hr.economictimes.indiatimes.com | www.ETHRWorld.com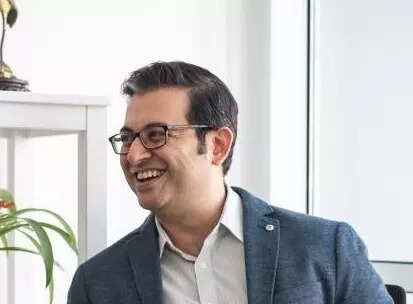 Post pandemic, there have been many changes in the ways that businesses are moving forward. And the challenge that most of them face is to come up with proper rewards and recognition strategies for the employees to keep them engaged and motivated amidst these testing times. Companies have always found it tough to have an effective performance management system as it is, and post-pandemic, it has become more of a struggle to come up with a framework that meets the needs of the business as well as the employees.
In an exclusive interview with ETHRWorld International, Sajjad Parmar, Head of Reward for APAC at eBay, shares how companies need to and must find, organised, and ad hoc ways to celebrate and recognise employees. He stresses the fact that with remote working here to stay, companies must constantly think and put in place regular touchpoints through which the message of appreciation can be sent clearly.
Parmar started his career with Unilever in Pakistan moving with them to their Singapore office in 2008. He then moved to GSK as Regional Reward Lead for Asia while also doing stints as the Regional HR Transformation Lead and Head of HR for Malaysia before taking on his current role with eBay. He also has extensive experience in talent management and acquisition, HR transformation, performance management, and HR analytics.
Here are a few excerpts from the interview:
How…
Click Here to Read more /Source link