Source | www.ndtv.com : By Surajit Dasgupta
Retirement fund body EPFO or Employees' Provident Fund Organisation has launched a new online facility for submitting claims towards provident fund (PF) withdrawal. This will help in reducing the turnaround time for processing of provident fund claim. The new measure will benefit over four crore subscribers. Currently, the employees' entire 12 per cent contribution is deposited into his or her employee provident fund or EPF account. Besides, 3.67 per cent is also contributed to the EPF account by the employer who also contributes 8.33 per cent of basic wages to the EPF account. EPFO has come up with guidelines on how to initiate the process and said that the subscribers are not required to go to the employer to avail this facility.
Here are five things to know:
Subscribers who have activated their UAN or Universal Account Number and seeded their KYC (Aadhaar) with EPFO can submit claims online for provident fund final settlement, part withdrawal and pension withdrawal benefits. For online claim submission, the subscribers have to log into to the member interface using UAN credentials. (UAN or Universal Account Number is allotted by the retirement fund body and the number allows portability of provident fund accounts from one employer to another)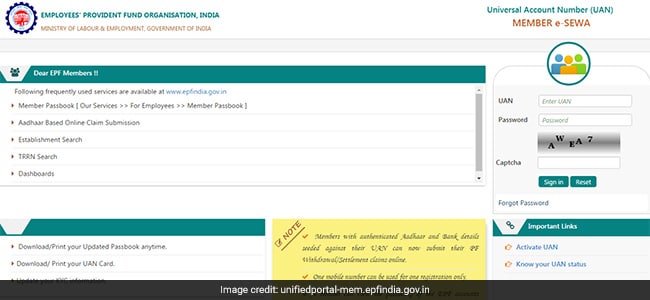 The relevant claim needs to be selected and authenticated using an OTP (one-time password) received against the mobile registered with Aadhaar to complete the online claim submission.