By | Richa Koparday | www.jobsforher.com
Let's begin by understanding that Women Returnees are women with varying years of experience in different fields, who have taken a break, and are preparing to return to the working world. Aditi Sheoran (Founder, Carpe Diem Learning) took a meaningful pause in her career, it was a conscious decision. She discussed the changes and challenges faced by Women Returnees, like her, who took the first step back into the corporate world.  She dared to reimagine a world where the reason for a Woman Returnee's career break isn't a determining factor for a successful second career.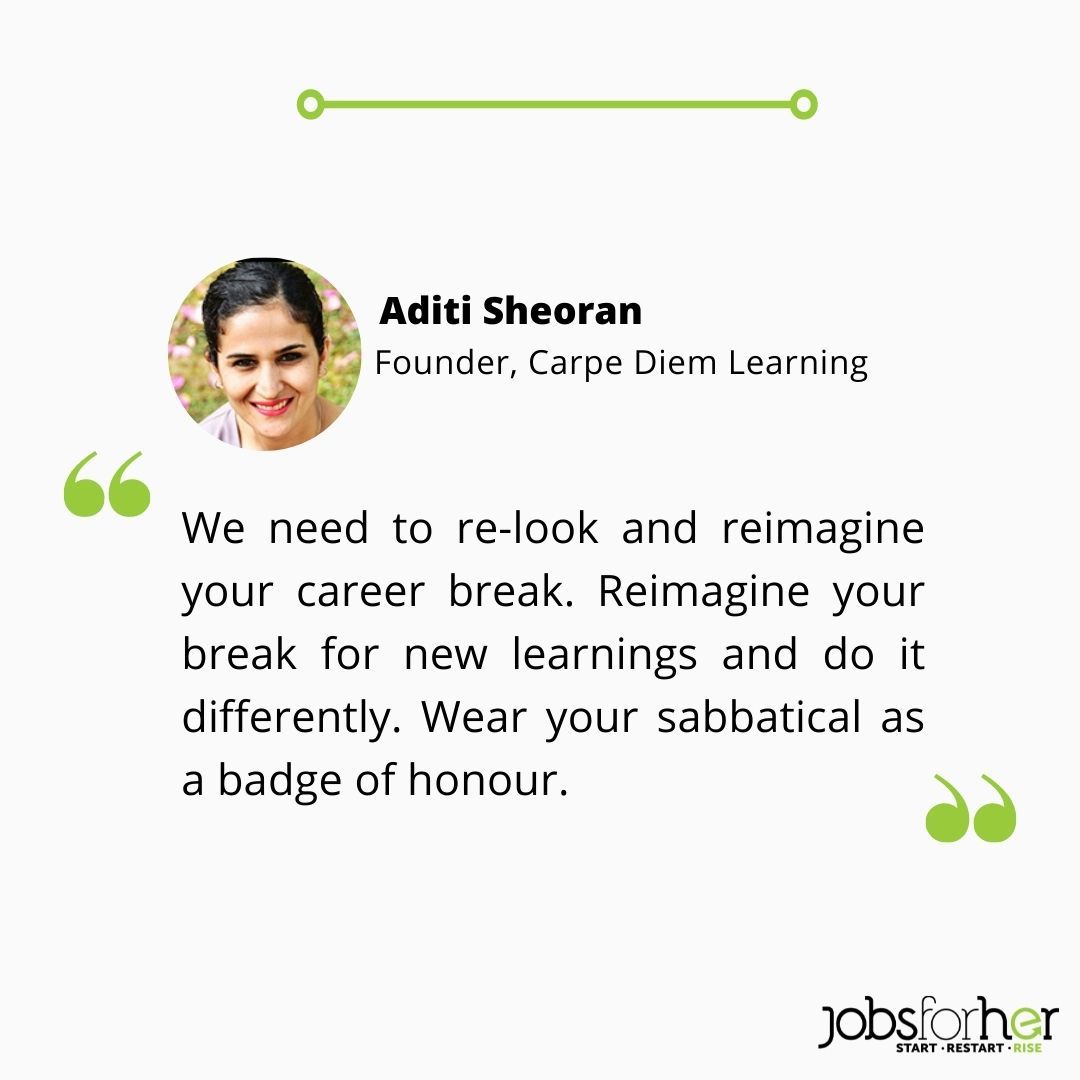 The discussion at HerRising 2022 ( India's largest career event for women by JobsForHer) was about 'What to Keep in Mind to Build a Successful Career in Technology'. It included notable women such as Jhansi Jagannadham Naidu  (Sr Manager, India TA, Micron Technology), Kasturi Cotha (Head HR, Blr | HRBP, Global – Product & Technology, Taylor & Francis), Rekha Singh (Senior Vice President, Citi Bank) and Shirin Sehgal (India Region – Head HR, Moody's).  
Jhansi Jagannadham Naidu stated that companies have identified the need to create a platform for women returnees. They are focussing on upskilling and mentoring. Building confidence in women is important right from resume building, sensitization programs internally across hiring managers, and fighting bias.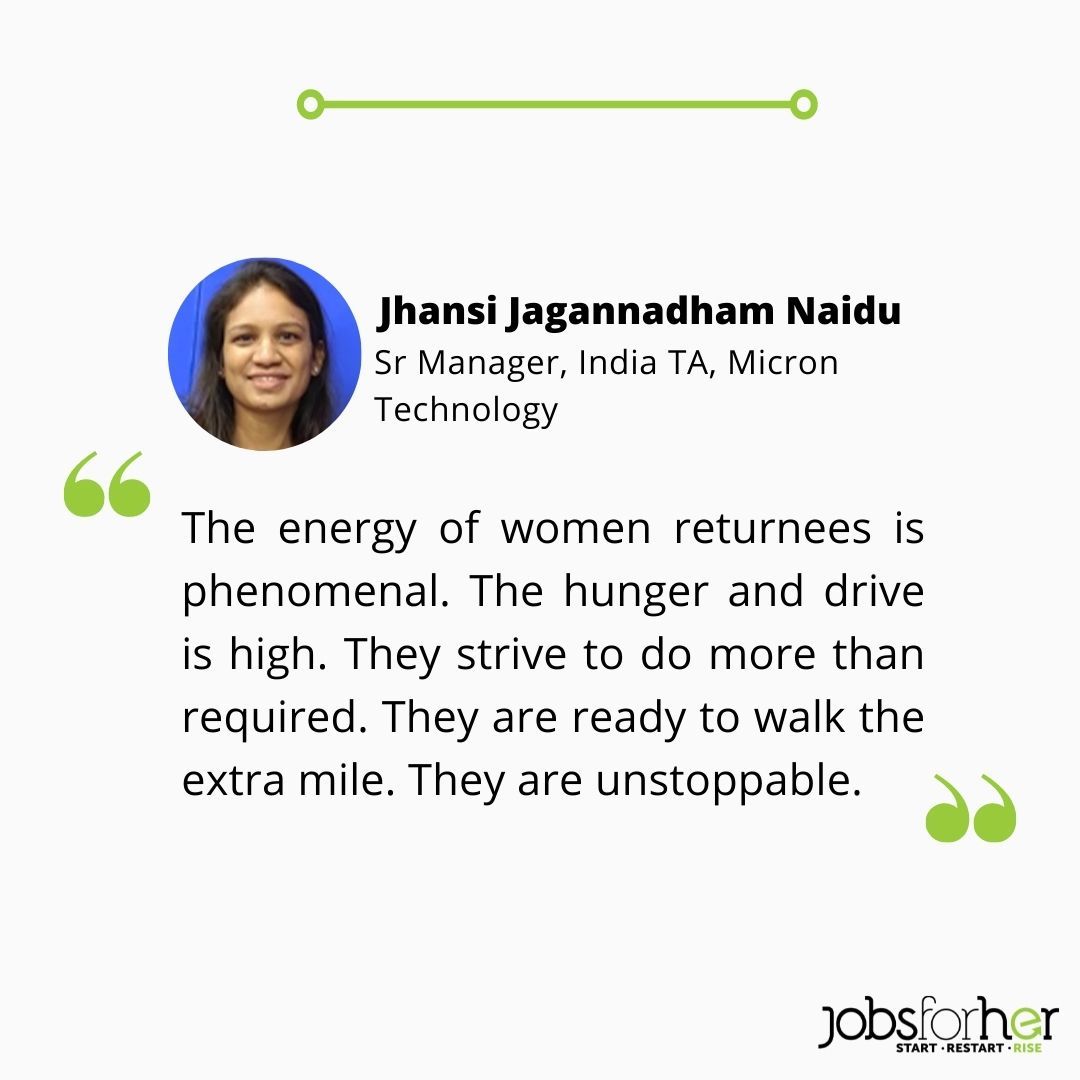 There are 32% of women in the workforce globally, and around 20% in India. This is why, organizations are making every effort for women's active inclusion, confirms Kasturi Cotha. She further continues that women are expected to be primary caregivers. Hence, a lot of deep rooting and social conditioning needs to change. 
Assimilation is an important part of hiring. Companies need to have sensitization programs for hiring managers when recruiting women returnees. Rekha Singh pointed out that today there are a lot of mentorships across corporates, and Alumni of Women Returnees who help each other.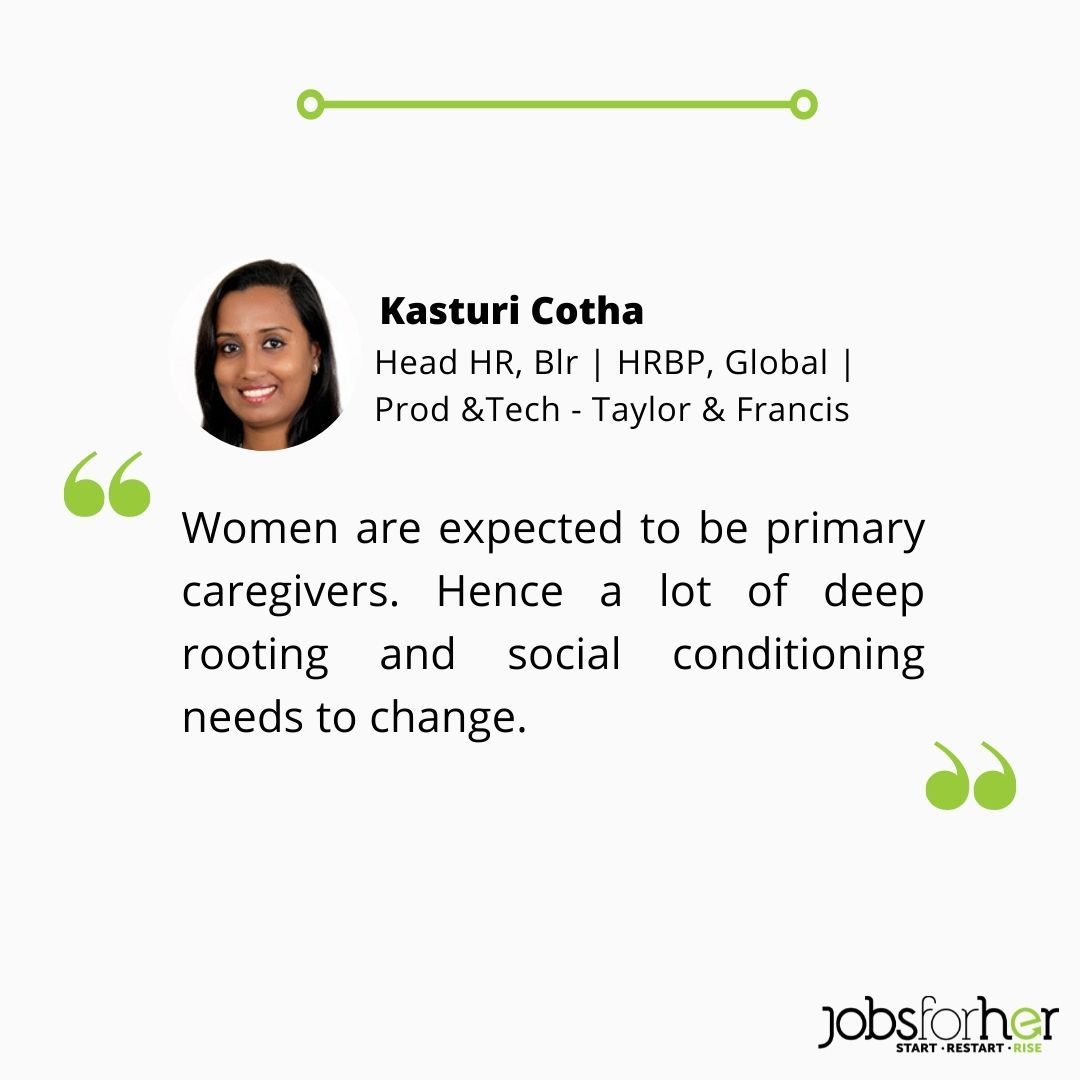 Shirin Sehgal observed that women have more advantages now and they need to make the most of it. The 2020 Pandemic has shifted the mindset of organizations in terms of flexibility, with women being allowed to work from anywhere and anytime. As a result, the employability of women professionals has increased from 40-57%.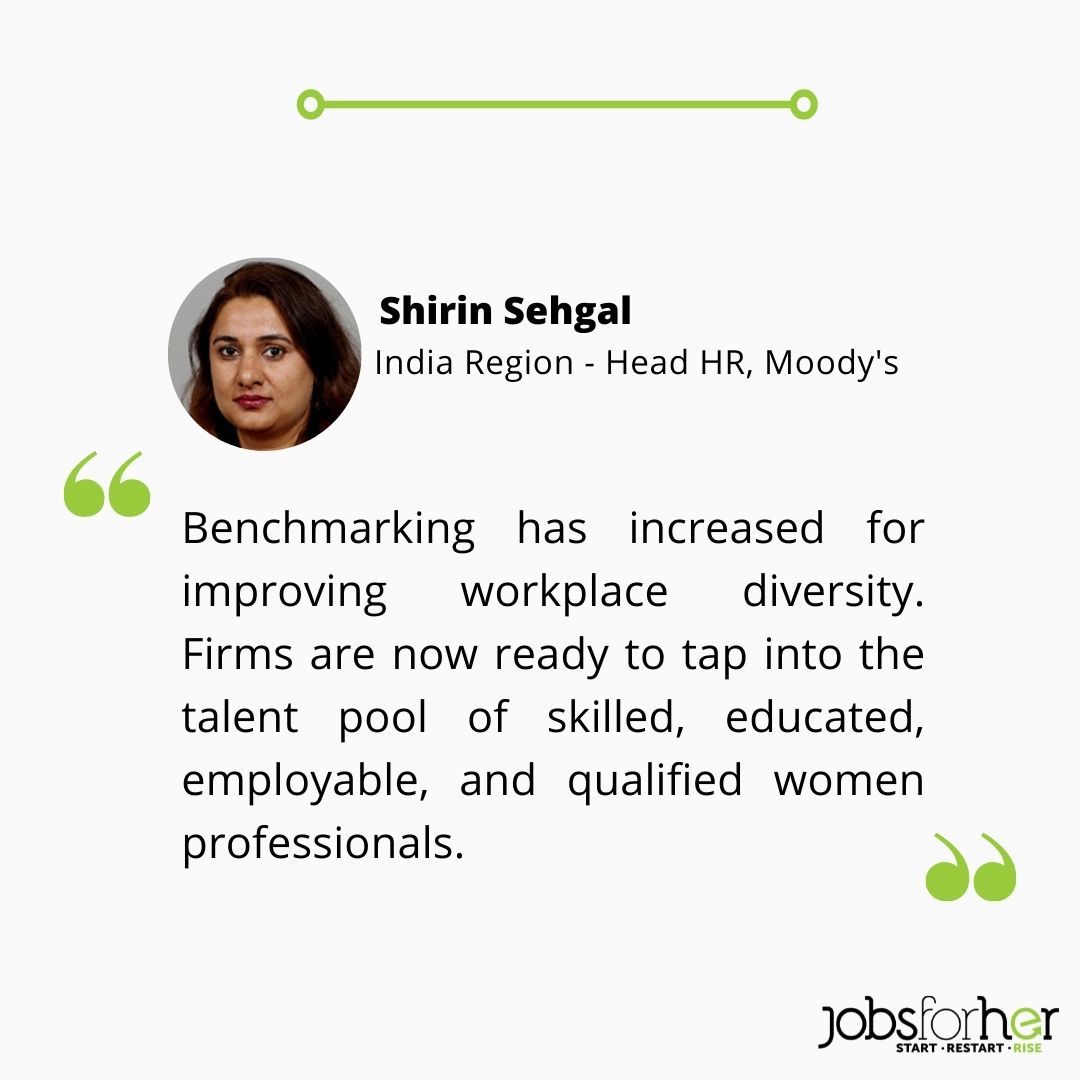 One Woman's Success Story is an Inspiration to Many
Let's dive deeper into the subject by learning about a real-world story of a woman who restarted her career against all odds. She is Bhavya DR Vishwanath, Counselling Psychologist, Soft Skills Facilitator, and a Freelancer.  
She was madly fascinated by Margeret Court, the Australian tennis player, who married and had four children. Court returned to the tour after her first pregnancy (1972) and went on to win a further 3 singles Grand Slams.  Bhavya was inspired to get back too. However, she faced guilt, regret, self-doubt, and low self-esteem. She overcame those barriers bravely by a. Becoming more aware of the situation, b.  Accepting herself and c. Shifting focus to positive. After one year, her inner voice pointed her to Social Service. She then started research.
 "I chose my passion as my profession. I can overcome the struggles because my career matches my potential." Bhavya DR Vishwanath
The energy of women returnees is phenomenal. The hunger and drive are high. 
Neha Bagaria founded JobsForHer in 2015 with a mission to reverse the female brain drain and bring more women back into the workforce! 
We're hoping to see you make a solid career comeback through JobsForHer! 
Republished with permission and originally published at www.jobsforher.com