Hr Library
SecurePass launched to reduce risk during workforce re-entry, HR News, ETHRWorld

hr.economictimes.indiatimes.com | www.ETHRWorld.com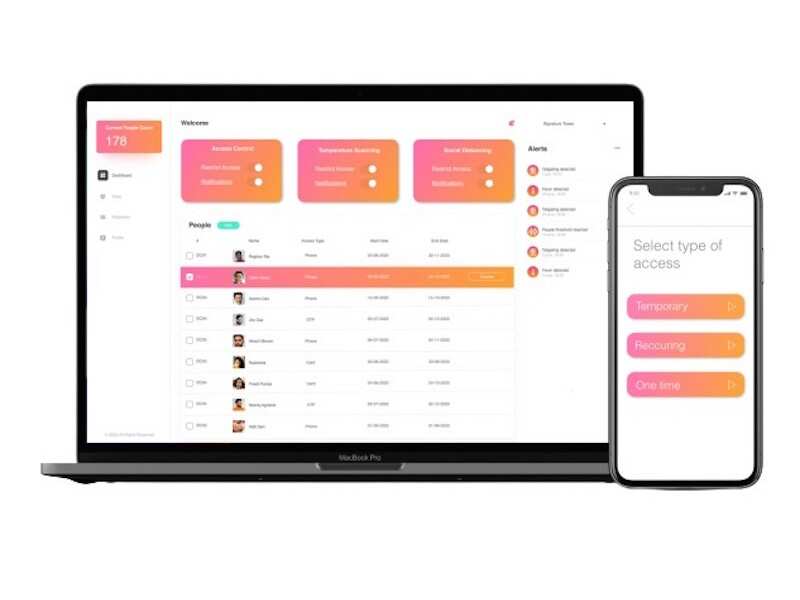 Bengaluru-based enterprise IoT firm Singularity Automation has launched SecurePass that offers app-based access control systems for facilities. The IoT-based solution can also be utilised by businesses to enforce occupancy levels in buildings and various sections or rooms inside the buildings.
SecurePass uses Bluetooth technology to establish an encrypted connection between employees' phones and access control to grant entry to any facility.
It has a built-in infrared people counter ensuring that when the building reaches its designated capacity, new entrants are denied access. These sensors also help in detecting tailgating, making it a full-fledged security solution, according to a statement.
The Covid-19 pandemic has changed offices forever and, moving ahead, all the facilities would be required to follow strict compliances and restrictions, including how employees enter and access the workplace. Technology can help in meeting these compliances.
"SecurePass provides a full stack access control system wherein the employees can use their smartphones to access any facility, thus making it contactless compared to traditional fingerprint solutions. The access control has a built-in temperature scanner and if anyone shows signs of fever, access is denied….
Click Here to Read more /Source link