rss.shrm.org | Leah Shepherd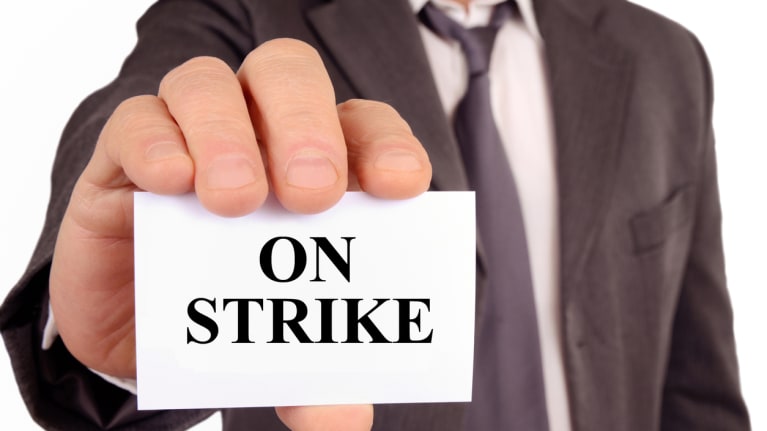 Editor's Note: Kaiser Permanente reached a tentative deal with more than 75,000 of its health care workers on Oct. 13, according to the New York Times.​
A summer of strikes shows no signs of cooling off this fall. Autoworkers and actors are still on picket lines across the country this week, while health care workers contemplate another walk-off.
We've gathered articles on the news from SHRM Online and other trusted media outlets.
Widening Autoworkers Strike
The United Auto Workers (UAW) union announced a major escalation of its strike, ordering workers off the job at Ford's largest plant. On Oct. 11, the union told 8,700 workers to strike at the Kentucky Truck Plant in Louisville, Ky. The UAW has been on strike against Ford, General Motors and Stellantis since Sept. 15.
The additional Kentucky workers bring UAW's total to about 34,000 striking U.S. workers, or roughly 23 percent of UAW members covered by expired contracts with the automakers.
General Motors recently agreed to include workers at its electric vehicle battery plant in the company's national contract with the union.
Deal Achieved in Canada
General Motors and Unifor, the union representing Canadian autoworkers, reached a tentative contract agreement on Oct. 10, ending a one-day strike with about 4,300 workers at two General Motors factories and a parts warehouse in Ontario. The GM workers struck after Unifor workers ratified a new three-year labor contract with Ford in September.
The GM deal…
Click Here to Read more /Source link