Source | Jobsforher.com  | Nilima Goyal, qualified & experienced HR Professional
After a 5-year sabbatical, Nilima Goyal restarted her career as a full-time Consultant for the Talent Acquisition team at Madura Fashions & Retail Pvt. Ltd. (an Aditya Birla Group initiative)
And she couldn't have asked for a better employer than them, who, in the middle of a chaotic weekday, acknowledged the need of a mother who had to tend to a crying child at home; and in fact honored her request to bring the
child to work that day, to help attune her to this new change in her mommy's life.
And take my word for it when I say that her journey getting to where she is today, has been one herculean task.
Here is HOW Nilima crafted and recrafted her career…
In the beginning…
Although she had always steered towards the Arts & Crafts, Nilima, like many an Indian woman, bowed down to 'the family norms' and pursued her Physics Honors.
Having completed her schooling and graduation between Bihar and West Bengal, Nilima then moved to Delhi to pursue an MBA in HR & Finance.
Shortly after, she found an opportunity with Ma Foi India, a renowned consultancy, and placement firm. For the next one and a half years, Nilima handled all of their HR related activities. From recruitments to third party payroll processing, she was their go-to person.
Ma Foi proved to be the base for all the knowledge she possesses in the HR field today. Not only did she build a strong foundation, but also soaked in the end to end of payroll processing and employee compensation benefits.
Second rung of the ladder…
After one and a half years at Ma Foi, Nilima moved to SMX iexplore Software Services in the capacity of an Asst. HR Manager. This happened to be the time when the HR Dept. of the company was going through a transition, due to which SHE was subjected to handling the HR Audits.
Despite being in unknown territory, Nilima quickly learnt the tricks of the trade and took on the process from start to finish within a month. In fact, her dealings led to fairly low non-compliances, by which her boss and the team at SMX iexplore were completely bowled over.
The challenges that lay ahead…
Sadly, within 2 months of joining, Nilima developed Gastrointestinal Tuberculosis. Besides requiring 3 weeks of hospitalization and tremendous post-treatment care, her chances for survival were deemed scarce.
To recover completely, the doctors asked Nilima to rest up for another month.
Without a second thought, her boss granted her a further 30 days of paid leave! In fact, he'd been wonderful enough to bolster her father all through her hospitalization.
These are the instances that women hold closely to their heart. Her boss, whom she regarded as mentor, guide, and confidant, is someone she will always hold in high esteem.
Through it all, Nilima held on silently but securely, to her passion. In fact, it only grew stronger in time; much like a dormant volcano… unassuming from the outside, blazing within.
Moving ahead…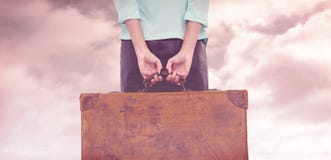 A little over a year with SMX iexplore, and Nilima had to relocate on account of her health and also because recession hit the software industry at the time in a big way. She moved in with family in Bangalore, between 2008 and 2009.
Nilima was fortunate to find her place with Matrix India as an Asst. Manager for their in-city operations.  The reason Matrix India will always be special to her is because this is where she found her life partner; who, as a matter of fact, was the person she was reporting to!
As per company policies, since spouses could not work together, Nilima moved to IBM India to handle campus verifications for their BGC Team.
On the personal front…
After having been with them for a year, she handed in her resignation, to cater to her first pregnancy and all that it entailed.
And when she was 8 months pregnant, she finally gave way to her passion.
In May 2012, Nilima launched her art page on Facebook, by the name of 'Midas Touch'.
Midas Touch would showcase and teach arts & crafts. It would hold classes for a variety of courses on Murals, Tanjore paintings and Quilling to name a few.
And just how had she planned on doing this?
She'd first pay to learn a new form of artwork, advertise it, teach it to the students interested, and as a result, utilize the earnings to learn the next form of art!
Such was her love for this field, and such was her dedication in actualizing her dreams.
Today, Midas Touch caters to Madhubani Painting, Paper Quilling, Terracotta Jewelry Making, Paper Machie, Faux Stained Glass Painting, Mix Media, Ceramic Art, Decoupage, Pot Painting and several other such varied forms of artwork.
Over the next two years, true to her vision, Nilima devoted all of herself to the raising and nurturing of her daughter. Since her child was her greatest priority, she was certain that she'd make a career comeback only when she herself was convinced about returning.
Being a JFH Ambassador shaped the relaunch of her Second Career…
''When I finally felt confident about restarting my career, I began applying for jobs. But after the first inquiry call, companies were just not calling back after learning of my career break. A few of them required me to travel for
work, and that was literally impossible with my little one around. It was all very disheartening. In the process, I gradually stopped feeling good about myself.
My confidence was at an all-time low when a friend mentioned JobsForHer to me. After looking at the portal, I signed up for their Ambassador Program. At the first Ambassador meet-up in Bangalore, everyone clapped when I gave a small introduction of myself, focusing on what I've been doing in the last 5 years. This applause, coming from people whom I'd met for the first time, really boosted my confidence!
Also, a few women on the Ambassador group appreciated me tremendously when I asked for feedback on some of my previous work. This reassured me that HR was still my forte.
The various coffee meets, mentoring events, free webinars on resume writing and expert chats conducted by JFH, pushed me towards finding my path back to work.''
To the women out there…
''As Neha Bagaria, the Founder of JobsForHer once said that, 'we women think our families
will not be able to function normally if we go to work. But this is not so. Get back to your career and everything around you will adjust to, and in fact, ACCOMMODATE that change.'
I literally saw this happen in my case!''