By | Abhijit Bhaduri |Keynote speaker, Author and Columnist
Public Speaking is rated to be among the top fears of people. Leaders have no choice but to be good at it. Actually everyone has to be good at it. Or else resign yourself to say, "I am always ignored because I don't have the gift of the gab." (that one reeks of jealousy!).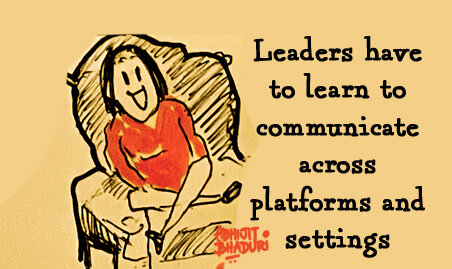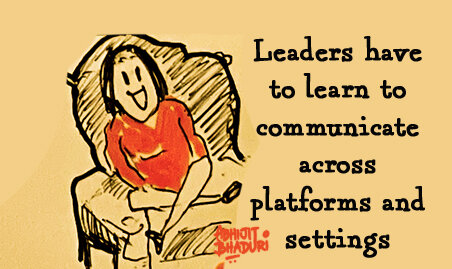 Can one get better at public speaking?
Everyone is constantly communicating. It is in our DNA. Being a good communicator opens up opportunities for the person. So it is important to learn how to be good at it. Think of the people a CEO is talking to investors, employees, team members, analysts, media … and they are doing it across various media. From Press Releases to addressing conferences and inaugurating new offices, the occasions are plenty. Communication often triggers images of people speaking to others. Writing and listening are often under-emphasised.
I tuned in to the podcast from a16z Live. This is a series where they are bringing recordings of chats done on Clubhouse. I have added my own commentary to the ideas and tips I picked up.
Structure your thoughts

Many training programs on public speaking focus on improving your delivery. I often start by helping my clients build a structure of the talk. Storyboarding is a great tool you can use.

Build an emotional connect with the audience

Public speaking is much more than about conveying information. It is about building an emotional connection with the audience. That tells them that you care about them and not just about your talk.

Leverage your strengths

If you are good at answering questions, structure your talk to answer questions that the audience may have.