Hr Library
'The Broken Rung' Is Stunting Career Growth for Women of Color

rss.shrm.org | Matt Gonzales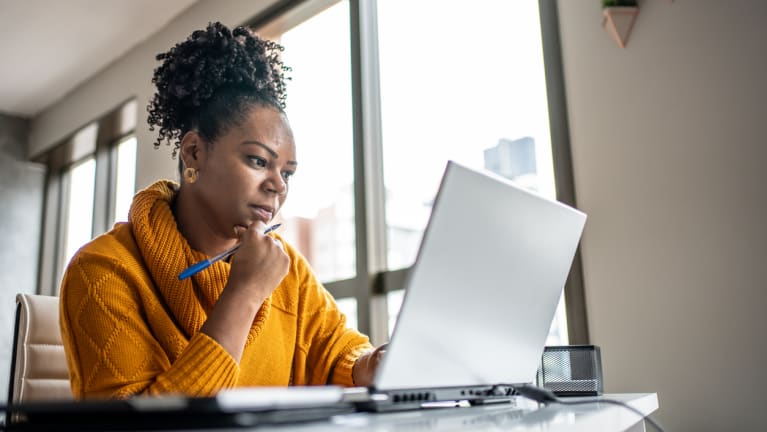 ​Women of color are facing declining promotion rates despite career gains made in recent years, according to a new survey of more than 27,000 employees by McKinsey & Company and LeanIn.org. A workplace phenomenon called "the broken rung" may be partly to blame.
The report, published in October, found that women's overall representation in the C-suite grew from 17 percent to 28 percent since the annual study began in 2015. However, women of color face a steep drop-off in representation as their careers progress:
Representation among women of color falls by two-thirds as they ascend the leadership pipeline.
For every 100 male employees promoted from entry-level jobs to managerial positions, only 87 women received a similar promotion. For women of color, only 73 receive that first promotion for every 100 men who ascend into such roles.
1 in 4 C-suite leaders are women, while just 1 in 16 C-suite leaders are women of color.
"We saw women of color promotion rates go up in 2020 and 2021, likely due to the heightened attention on race and equity in our nation," said co-author Alexis Krivkovich, senior partner at McKinsey. "But this year, it seems that focus may have waned."
Krivkovich noted the "glass ceiling" is widely discussed when referring to barriers women face as they attempt to ascend the leadership ladder. SHRM research from 2022 highlighted some of these challenges, including the failure of male managers to support women.
But McKinsey data shows the most pernicious…
Click Here to Read more /Source link