By | Rakshitha | www.jobsforher.com
In the present times, with or without the threat of the Coronavirus pandemic, working from home has become a successful career trend.
You can find out what you will need to become a homepreneur, in this blog that is based on a chat with our expert, Deepa Govind, Zoho Authorised Partner, Homepreneur.
First, let's find out what the difference is between anyone who has a work-from-home career and a homepreneur.
A work-from-home employee is someone who is either tied up with, or is looking to be in association with any one company/client. He/she is loyal to their employer. 
Whereas, a homepreneur is someone who banks on his/her existing skills and converts that into an idea that they can sell. 
To become a homepreneur, you have to put in efforts and learn how to organise everything around you.
What is The Most Important Factor to Keep in Mind?
Your answer is 'Me-time'. 
Set some time aside that is dedicated to your work. Work-life balance plays a huge role in deciding your success as a homepreneur. 
As a homepreneur, you have to design a strict schedule for your work, everyday. This dedicated time can be considered as the 'golden hours' for your work. Make prior arrangements that will help you concentrate only on your work during work hours. 
When you are able to balance work and home, you also end up fulfilling the basics of being homepreneur.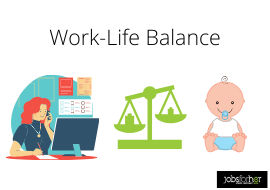 How to Measure Your Efforts While Working from Home?
In order to measure if your efforts are paying off, you need to understand the workflow. The efforts you put in during each step contributes towards making you a successful homepreneur.
Desire

Effort

Result

Success
Want to know more?
Interested in starting your journey as a homepreneur? Watch this expert chat video by Deepa Govind, Zoho Authorised Partner, Homepreneur  
Republished with permission and originally published at www.jobsforher.com