HR Technology
This is how law firms are calibrating their talent strategy amidst new BCI guidelines, ETHRWorld
Highlights
Young lawyers are seeking workplaces that offer greater flexibility and where they can also take care of their health and family.
One of the major concerns of HR professionals is how to enable seamless integration of thoughts and working styles between Baby Boomers, Gen X, Millennials and Gen Z professionals.
Law firms, as corporates in other sectors, also face the issue of retaining talent in today's job scenario amidst great resignation, quiet quitting, etc.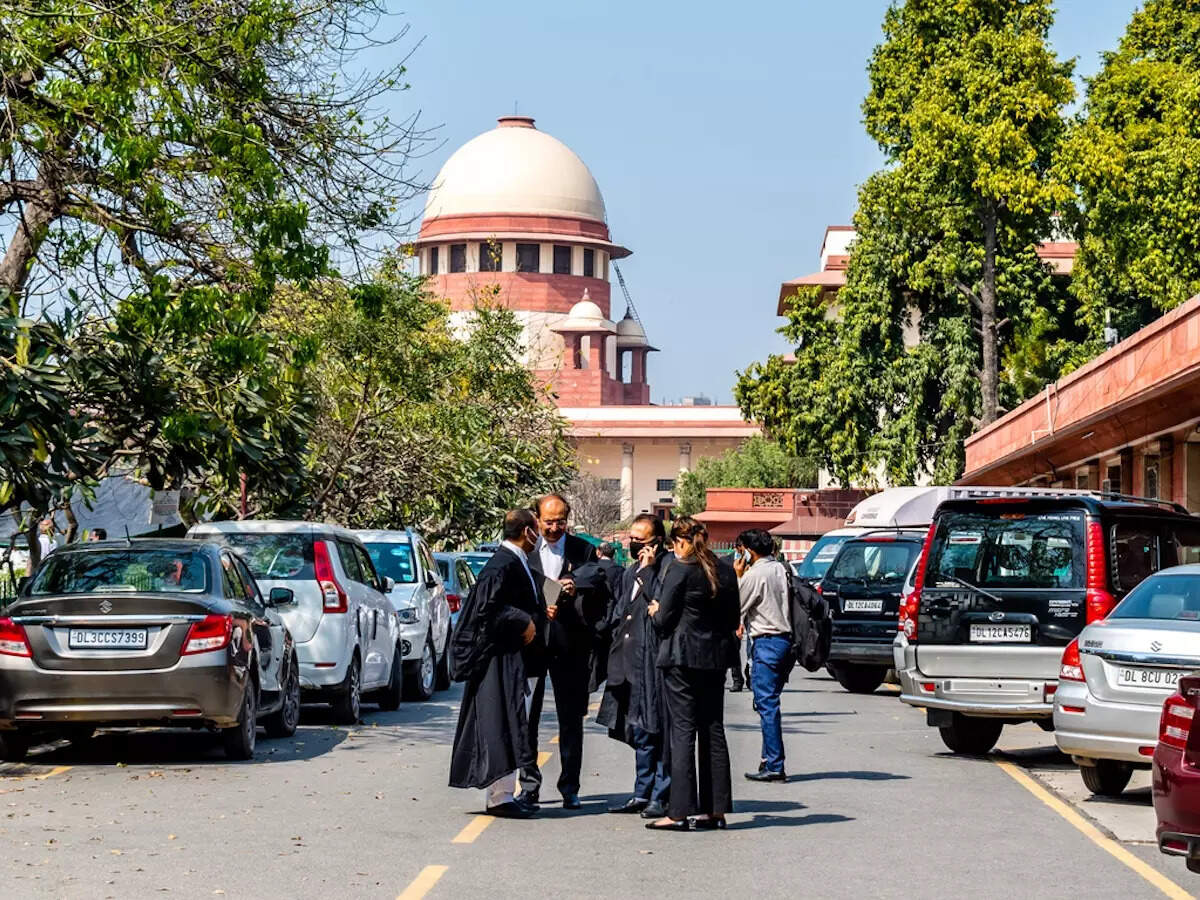 The Bar Council of India recently permitted foreign law firms and lawyers to practise in India through its Rules for Registration and Regulation of Foreign Lawyers and Foreign Law Firms in India, 2022. Earlier, advocates enrolled with the Bar Council alone were entitled to practise law in India, according to the Advocates Act 1961.The BCI also said it resolves to implement the Rules enabling the foreign lawyers and foreign law firms to practise foreign law and diverse international law and international arbitration matters in India on the principle of reciprocity in a well-defined, regulated and controlled manner.
To learn more about how this move could transform the legal landscape of practising law in India and overall talent landscape in the law firms, ETHRWorld interacted with HR professionals of both national and international law firms.
Core concerns of the HR Leaders
One of their primary concerns is talent acquisition, as they strive to attract and hire top legal professionals who can contribute to the firm's growth. Additionally, promoting diversity and inclusion is a crucial focus for HR leaders, as they recognize the importance of fostering an inclusive and representative workforce.
Currently, and specifically post the pandemic, concerns that have emerged are around the broad working structure and environment at top tier law firms.
Given the rising complexity and intensity of work, young lawyers are seeking workplaces that offer greater flexibility and where they can also take care of their personal matters such as health and family.
"One of the critical questions before us is how top tier law firms continue to deliver high-end work that comes with its own demands of high-pressure timelines and intense, complex professional obligations – while at the same time ensuring work-life balance for young lawyers. At one time, complex work and above average compensation were enough to attract and retain talent – that no longer holds true," said Amar Sinhji, Executive Director – Human Resources, Khaitan & Co.
"Losing valuable legal professionals can not only be financially costly, but also detrimental to the firm's reputation. To mitigate this risk, HR leaders dedicate efforts to implementing strategies that encourage employee retention and engagement," said Roma Priya, Founder, Burgeon Law.
Another area of concern for HR professionals is to enable seamless integration of thoughts and working styles between Baby Boomers, Gen X, Millennials and Gen Z, who all are engaged together, said Anirban Das, Chief People Officer, Lakshmikumaran and Sridharan.
India as a source of legal talent
While sharing the reasons behind opening an office in India, Jignasha Grooms, Chief Human Resources Officer, DISCO, an AI-based e-discovery law firm, cited the existing local talent pool and the tremendous growth potential of the Indian market.
According to Grooms, "India has a phenomenal e-discovering talent pool, particularly in the Delhi area, that is unmatched to anywhere in the world. As India is producing 10 million graduates every year, we are willing to tap some of those talents with some market expertise."
As DISCO already has a leadership team with prior experience of working in the Indian market, Grooms said, "To build a right company, we need a diversity of thought that leads to creativity. Talent availability in both legal tech space and general technology space in India will help to foster those creativity."
Finally, the growth potential of the Indian market, the country's macro-economic situation and the number of amazing technology companies built by the people of India have helped DISCO to decide about India as its next country of operation.
In addition to a solid educational background, India's legal talent pool offers an array of skills and attributes highly sought after by law firms. Many Indian lawyers have exposure to international legal systems, providing them with a broader perspective and adeptness in navigating intricate cross-border legal matters. This international exposure enhances their adaptability, rendering them desirable candidates for law firms handling global clients and complex cases.
"Another advantageous characteristic of Indian lawyers is their often proficient command of multiple languages. In an increasingly globalised legal landscape, this linguistic proficiency proves advantageous for effective communication and interaction with clients and colleagues from diverse countries and cultures," said Priya of Burgeon Law.
Indian legal professionals excel in cultural understanding, benefiting from India's rich and diverse heritage. This cultural sensitivity equips them with a nuanced comprehension of various social contexts and perspectives. Law firms highly value this quality, particularly those with international operations or clients hailing from diverse backgrounds.
Offering a different perspective, Sinhji of Khaitan & Co said, "In Spite of having a vast pool of legal talent, the quality of talent that is needed by top-tier law firms forms a relatively small percentage of that. We need to take steps to move a large chunk of our legal talent from average to top class – only then will we be able to attract and do complex legal work across geographies."
Challenges in hiring, training and retaining law talents
"There is a very limited pool of top quality legal talent – and that is chased by all the Tier-I law firms. This makes it a slightly skewed supply-demand situation," said Sinhji.
This creates difficulty to hire the right person with the desired experience. "Many times, law colleges do not have the requisite coverage on taxation during the curriculum. We try to overcome this by ensuring regular Case Law Digest and discussions on the latest Tax updates happen across the offices to continuously disseminate the knowledge and experience," said Das.
Law firms and corporates also face the issue of retaining talent in today's job scenario amidst great resignation, quiet quitting, etc. Compensation is only one part of it and still holds significance at entry-level or mid-level. But at the senior level, the sense of empowerment, mutual respect and opportunities provided are key differentiators.
Intense competition among law firms, when it comes to attracting top legal professionals, is another challenge faced by law firms. Skilled lawyers have a plethora of options available to them, including other law firms, corporate legal departments, or even starting their own practices.
"The existence of a skills gap between law graduates and the practical skills required by law firms. Additional training programmes may be necessary to bridge this gap and equip lawyers with the necessary skills,' said Priya.
To retain top talent within the organisation, strategies such as best in class and performance linked remuneration, learning and growth opportunities, mentorship, coupled with a working environment that provides enough flexibility, and time and space for attention to their personal aspirations, family and health could help.
"Giving a sense of ownership coupled with transparent policies and practices and having a clear flow of communication within the organisation is the key to retaining talent," concluded Das.
Source link