By | Richa Koparday | www.jobsforher.com
In today's tech-driven world, the demand for skilled professionals in the industry is at an all-time high.  It's time to shatter those doubts by focusing on your Tech career. Grab the incredible opportunities awaiting talented women, like yourself, on a career break.
We bet these job opportunities will inspire you to rediscover your passion for technology, encourage you to re-enter the tech workforce, and make a lasting impact.
1. Leading tech companies are looking to hire women who are ready to restart their careers after a break.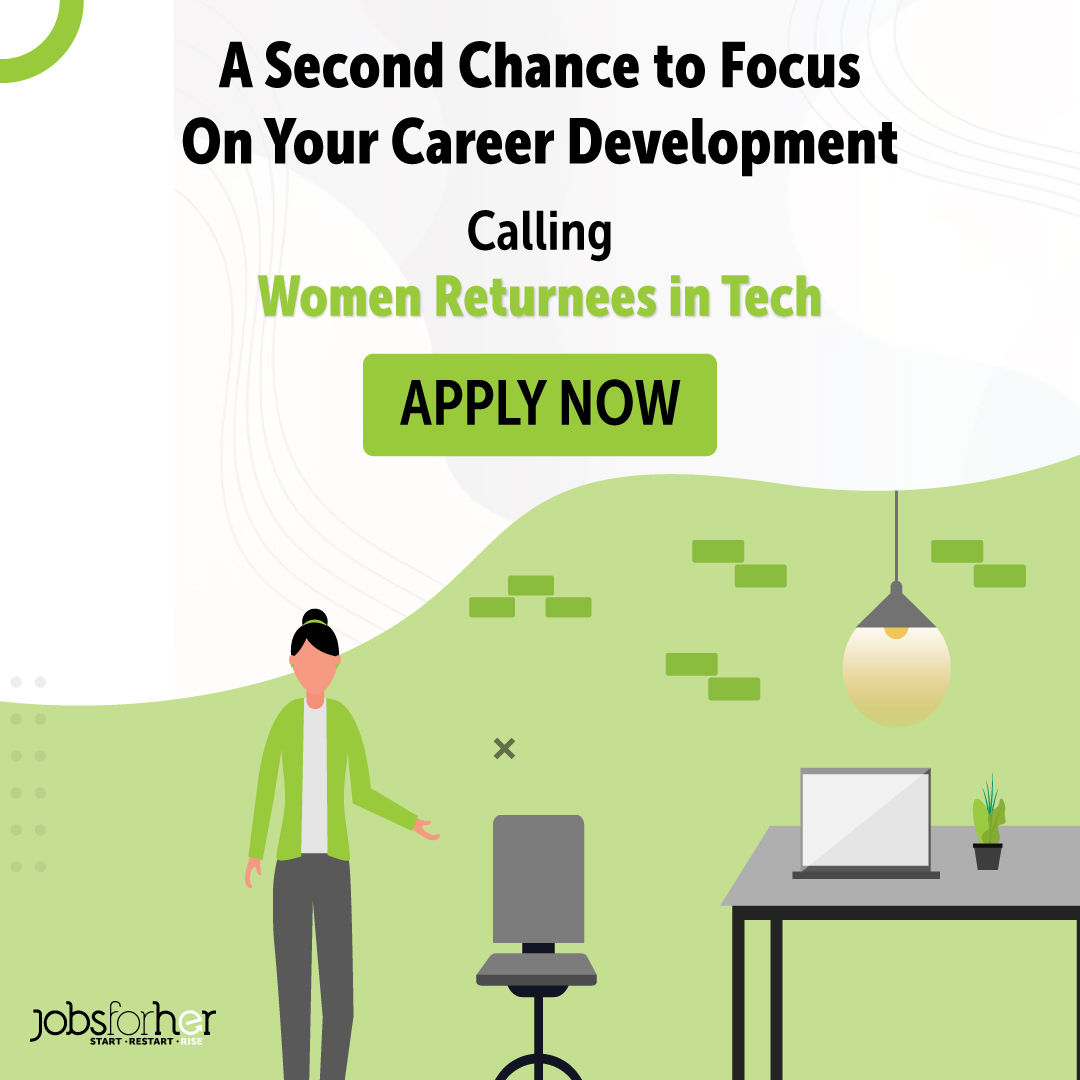 Boost your career by working at top companies in tech. Grab the opportunity to regain your professional identity! Apply to roles such as Software Developer, Developer-Full Stack, Python Developer, BigData Developer, Front End Engineer, Operations Analysis Analyst, Java Backend Developer… and many more. 
2. Technology has always had the potential to make a real difference in people's lives.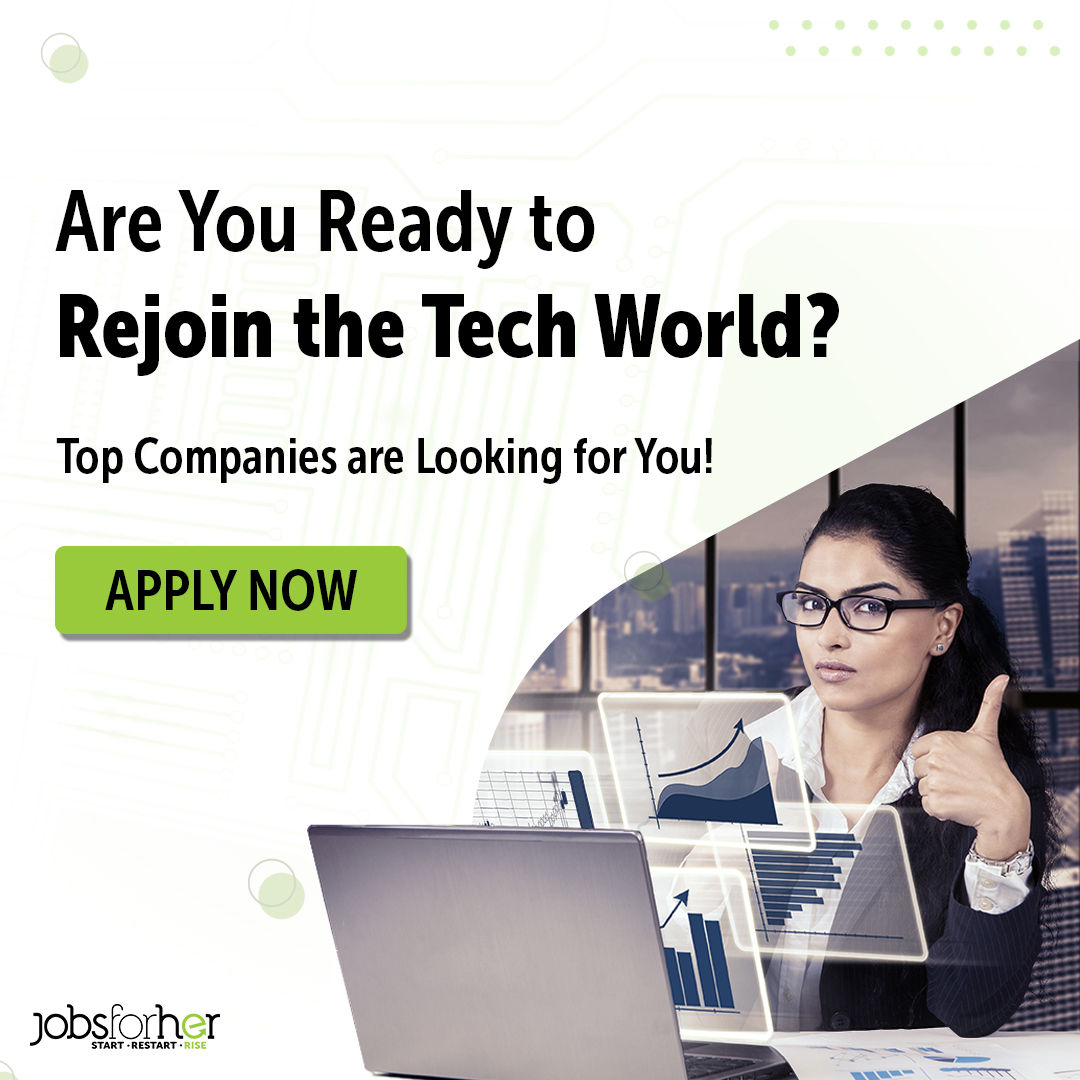 Whether it's by developing life-saving medical devices, creating innovative new products, or improving the efficiency of organizations, your skills and expertise are valuable assets. Women restarting their career in IT are encouraged to take on new challenges, embrace cutting-edge technologies, and contribute to shaping the future of the industry. 
3. Do you miss the challenges and excitement of your career in tech? It's not too late to return!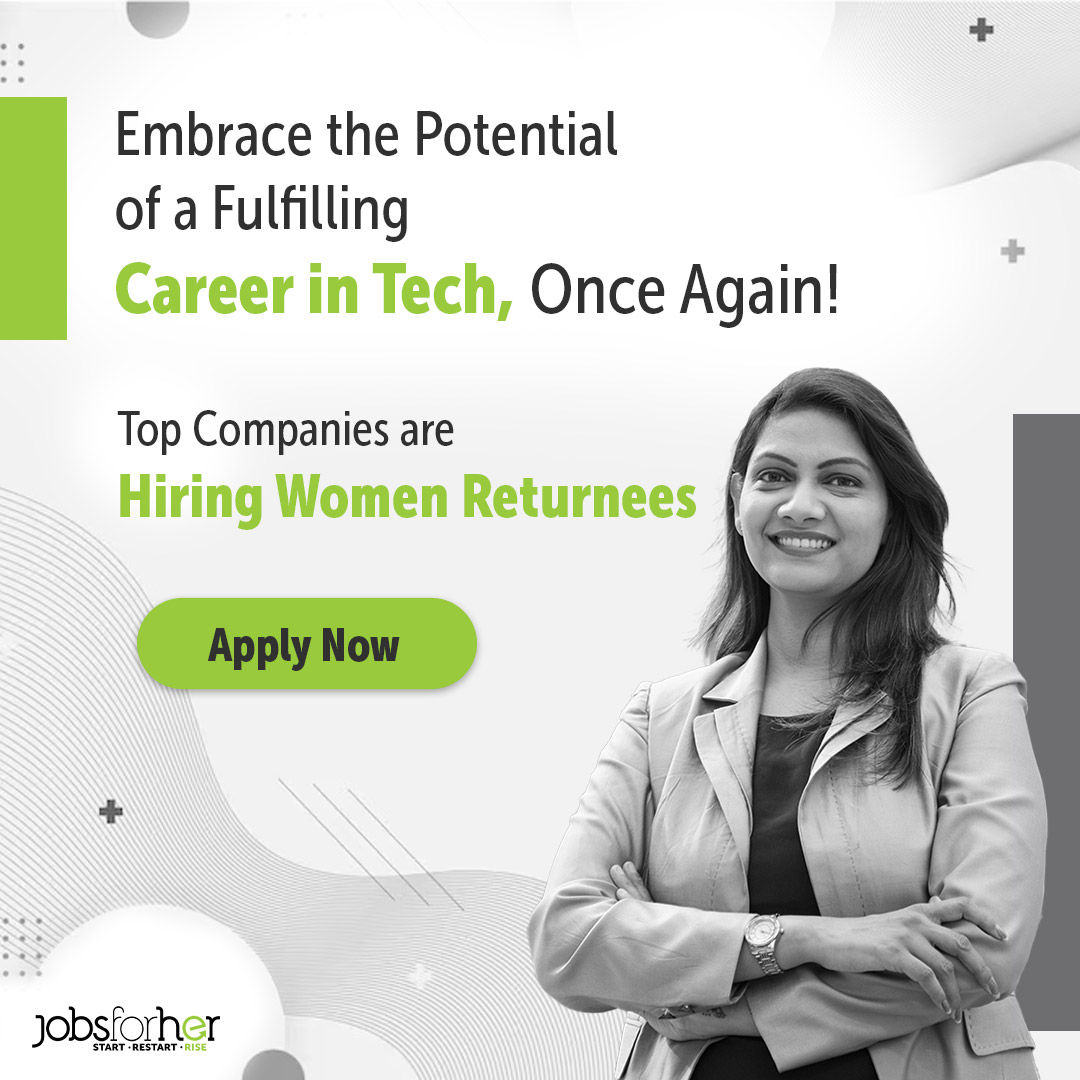 The industry needs your unique perspective and skills. With constantly evolving technology, there are countless opportunities to learn and grow. Don't let fear or self-doubt hold you back. Pave the way for future generations of women in tech. 
4. With constant evolution, make your mark in the tech world!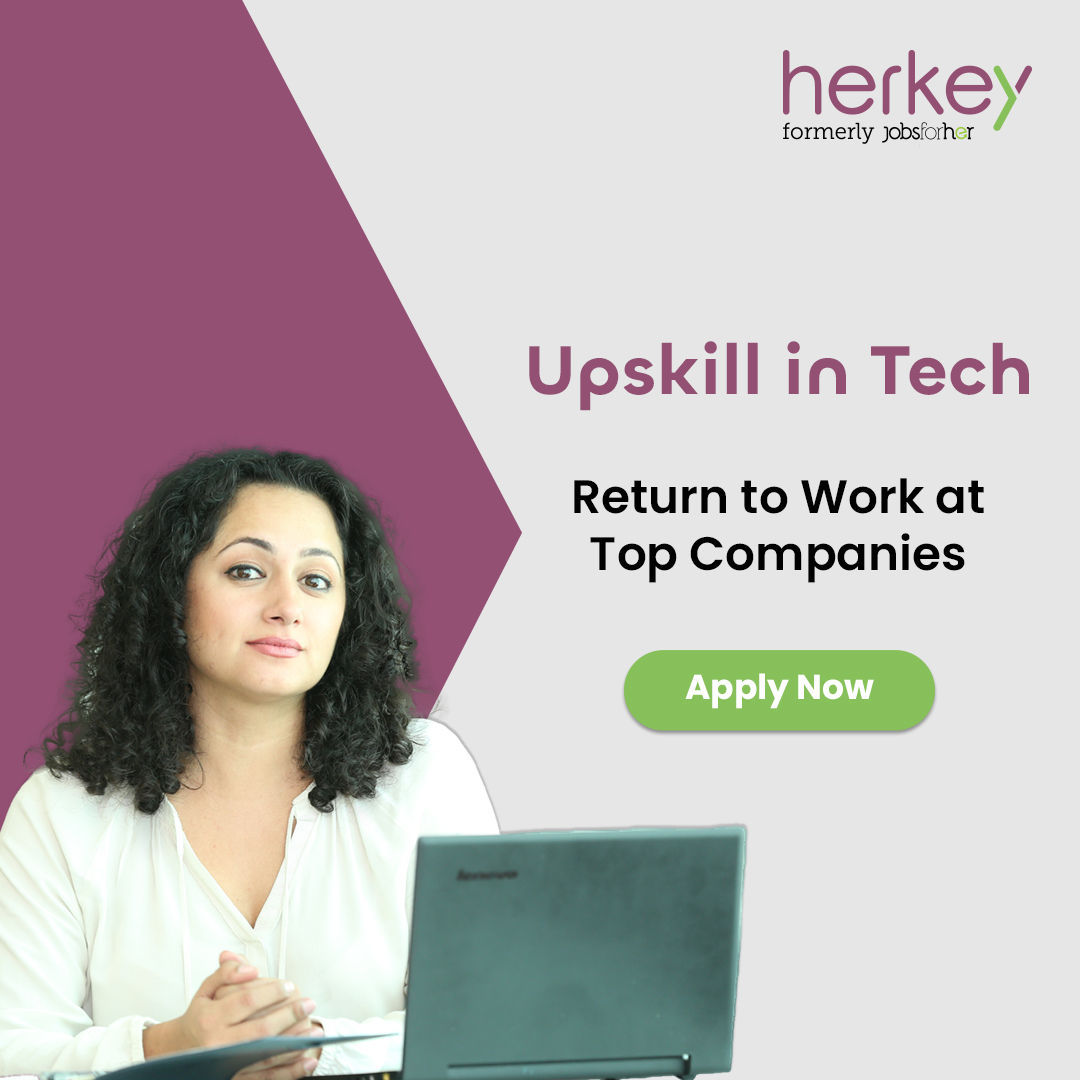 The world of technology constantly offers limitless opportunities for growth, creativity, and impact. Your skills and perspective are needed now more than ever. Returning to a tech career can provide the flexibility, support, and advancement opportunities you need to achieve your goals and fulfill your potential.
5. Calling all women! The tech industry needs your skills and expertise.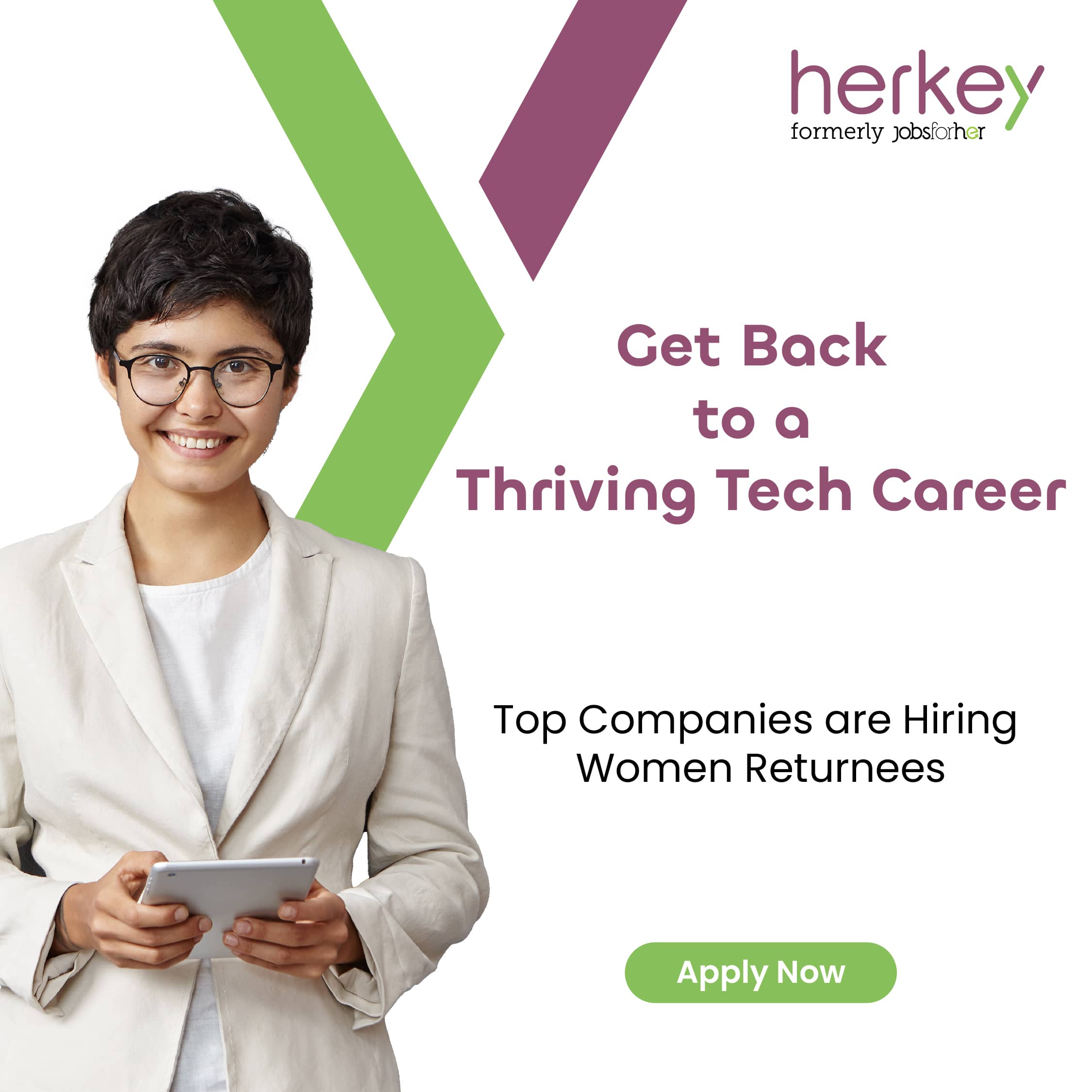 Don't let a career break hold you back. Your skills are valuable, and the industry is constantly evolving. Embrace the challenge, reignite your passion, and return to tech with confidence.
6. Attention women: the tech industry wants YOU!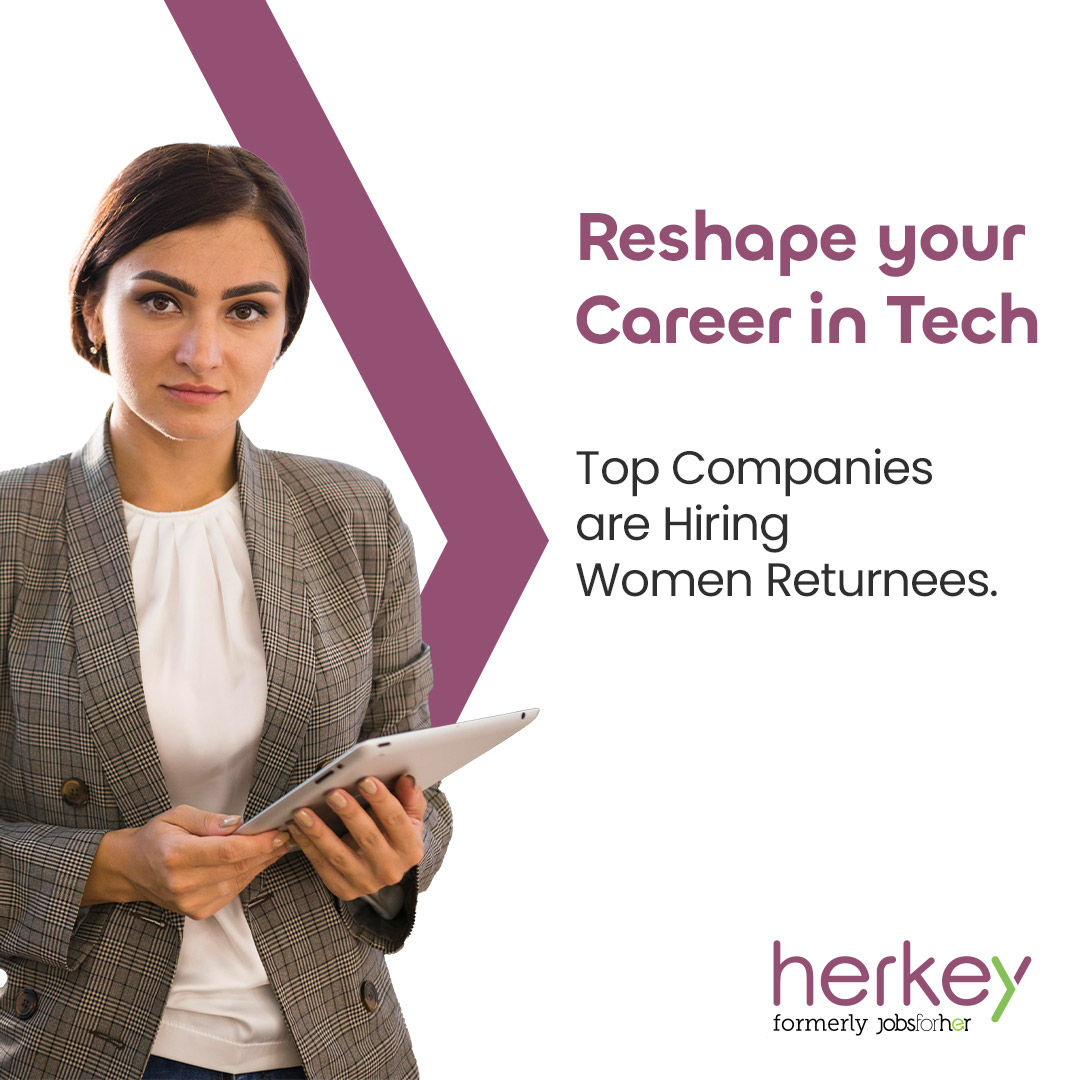 Why let a career break stop you from making an impact? With constant innovation, there's never been a better time to return to the tech industry. Embrace the challenge, reignite your passion, and show the world what you're capable of!
7. It's time to rekindle the Tech-fire in you and embark on a journey of limitless possibilities!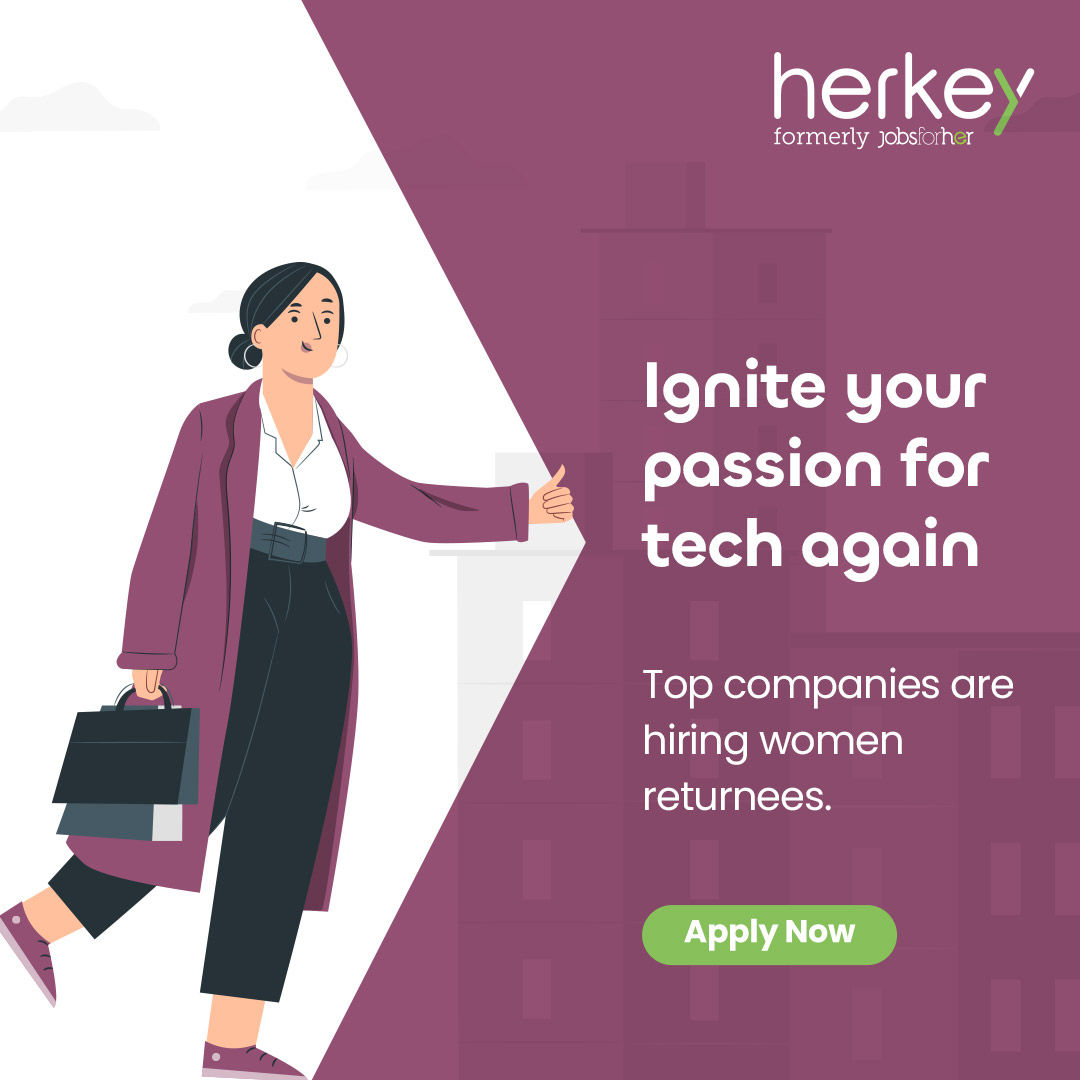 Embrace innovation, conquer new frontiers, and inspire the world with your unique contributions. The tech industry eagerly awaits your comeback. Make waves and redefine what's possible!
8. Rediscover your IT prowess & bridge the gap.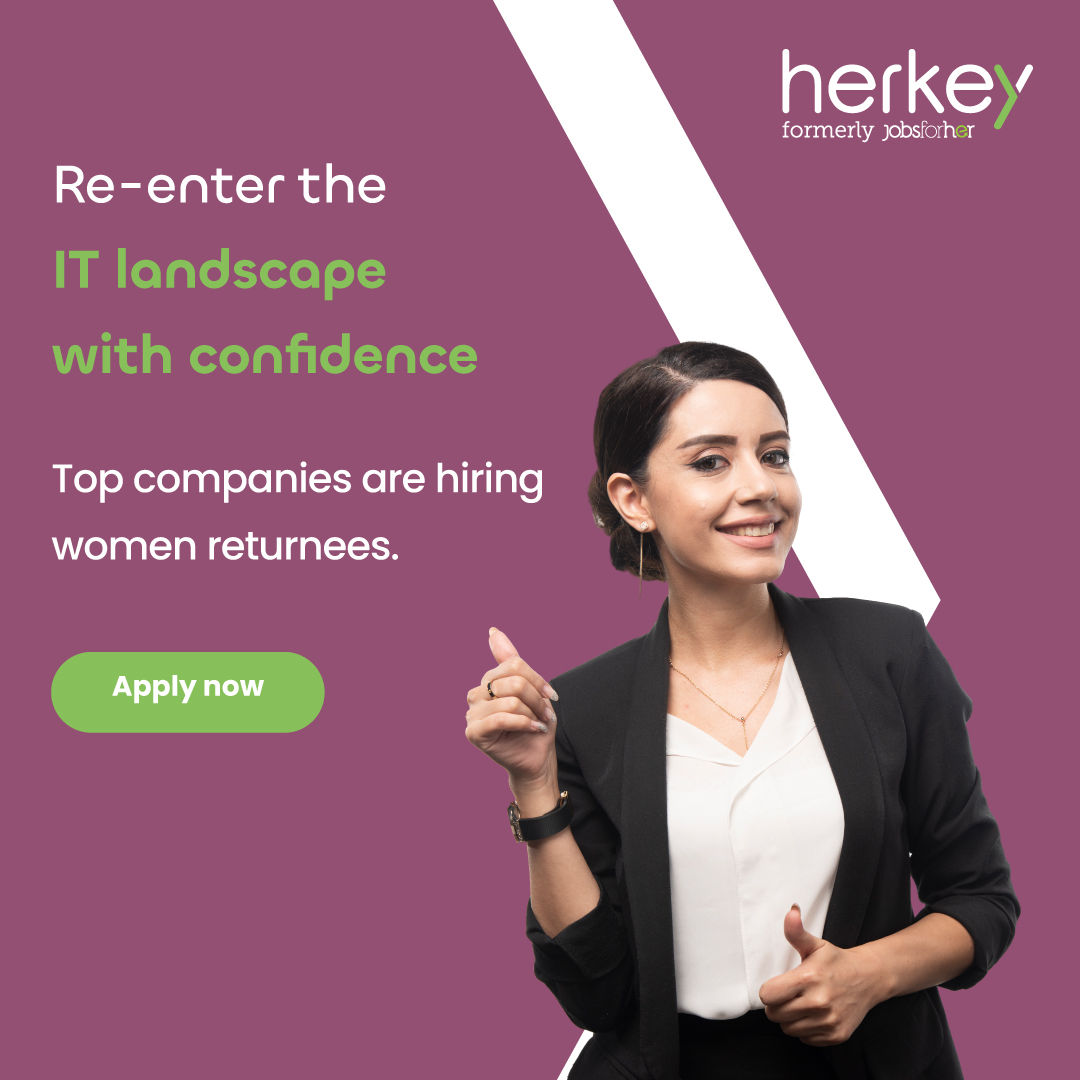 Adapt to today's evolving world with HerKey (formerly JobsForHer). The job opportunities for women in tech, like yourself, offer a chance to update your skills through diverse courses and stay at the forefront of innovation. 
The world of technology thrives on diversity, innovation, and fresh perspectives. It's high time women, like yourself, reclaim their rightful place in this dynamic field. You can make a lasting impact on technology's future. Inspired by the numerous job opportunities on HerKey (formerly JobsForHer)? 
Take that first step and watch the possibilities unfold! 
Republished with permission and originally published at www.jobsforher.com