Hr Library
Trending
Top 5 Strategic Technology Trends for HR in 2021
Source | www.gartner.com | Teresa Zuech
These five trends are crucial for HR leaders to address today's workforce challenges in a virtual-first environment.
Ever since the onset of COVID-19, technology has become even more essential in responding to uncertainty and creating a more adaptive, agile and composable organization.
In fact, Gartner research reveals that even amid the current cost constrained environment, where one-third of HR leaders plan for budget cuts this year, 90% still plan to either maintain or increase their investment in technology.
"In a remote and hybrid work setting, technology continues to have even more of a direct impact on the day-to-day work of employees and how they collaborate with each other," says David Cearley, Distinguished VP Analyst, Gartner. "Yet it is becoming increasingly important for HR leaders to plan for their technology investments with more caution than in years past, taking into account issues such as privacy and ethical concerns with the increased use of technology." 
According to the Gartner 2021 HR Leaders Agenda Poll survey, 48% of chief human resources officers (CHROs) stated that their current HR technology solutions hinder, rather than improve, employee experience.
Additionally, 24% CHROs said that they struggle to fully understand how evolving technology trends (such as artificial intelligence [AI] or virtual reality) will impact talent management processes.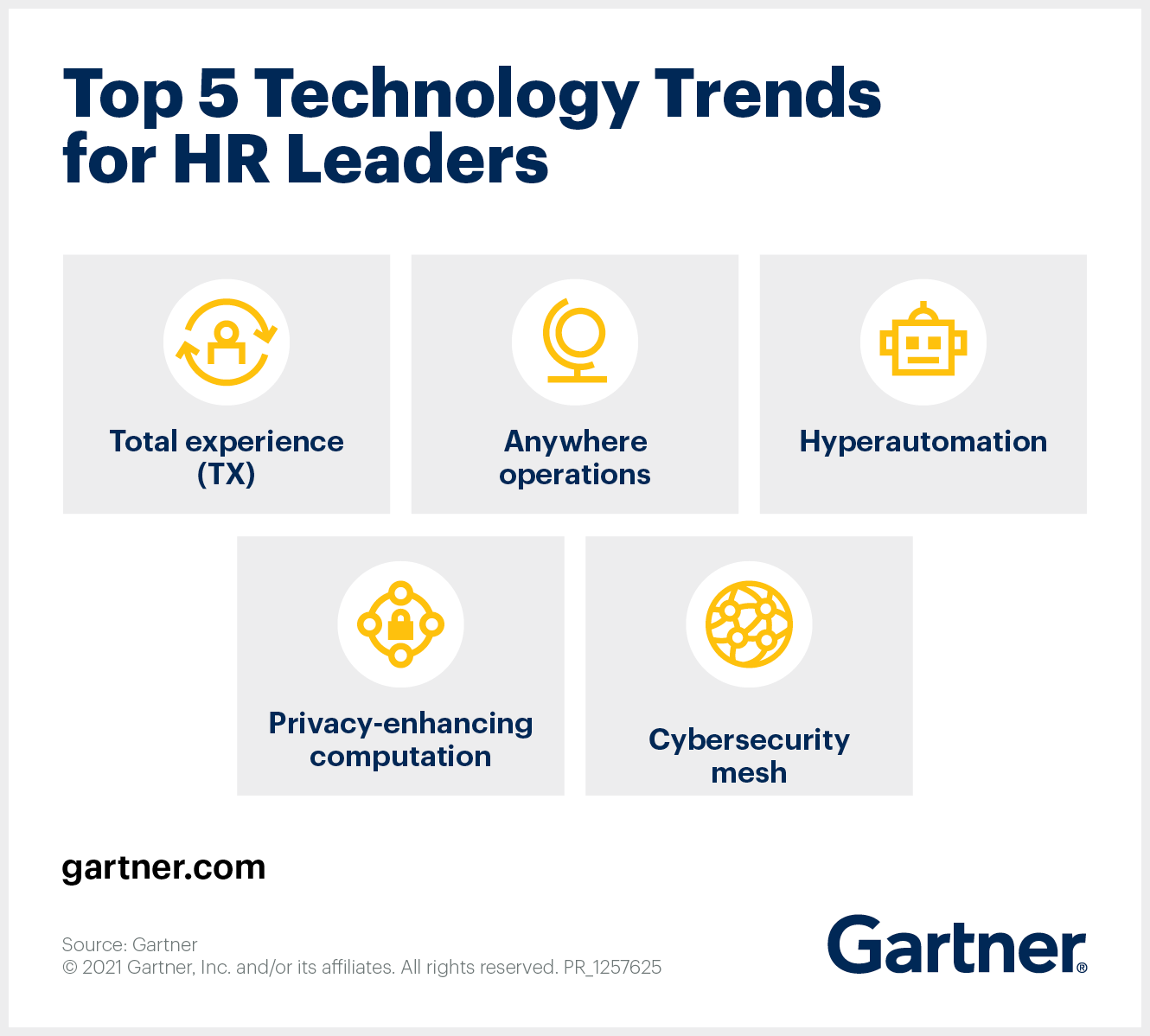 Gartner has identified five trends that HR leaders must evaluate and embrace to advance their multiyear strategic technology planning process: