Hr Library
Top Indian companies have very few people with disabilities on rolls, ETHRWorld

hr.economictimes.indiatimes.com | www.ETHRWorld.com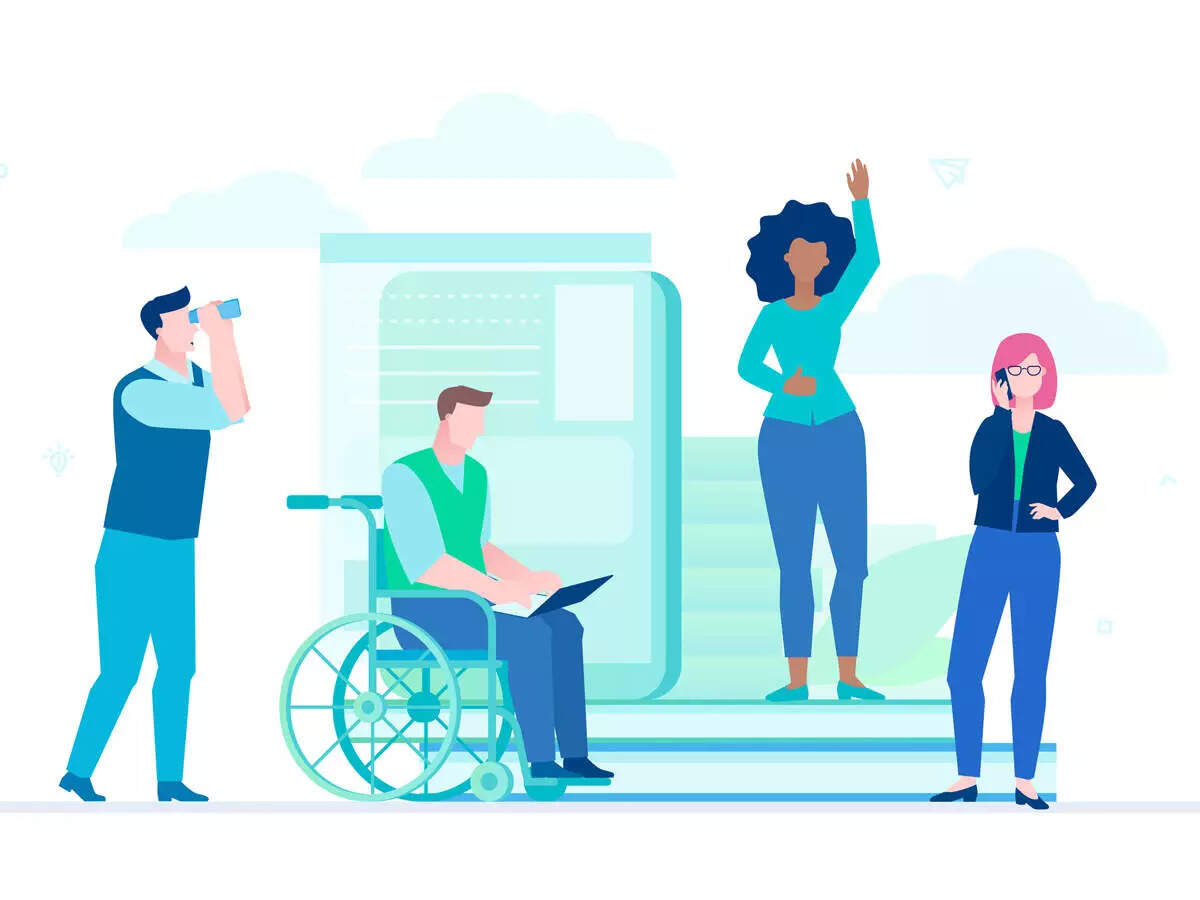 Even as a growing number of companies embrace affirmative action and commit to hiring a diverse workforce, India's top corporates have only three persons with disabilities ( PwD) for every 1,000 employees on rolls, an ET analysis showed. According to latest workforce data reported by Nifty 50 constituent companies as part of their annual disclosures, only five out of these 50 companies have more than 1% people with disabilities on their rolls, with four of them being public sector companies. To be sure, public sector companies are required to reserve 4% of all jobs for disabled people in compliance with the Rights of Persons with Disabilities Act, 2016 – a target which all the analyzed companies fall short of.
Amongst the private sector companies, Titan has the highest share of disabled people on its rolls at 1%. ITC is a distant second at just under half a percent.
Experts attribute the low representation of PwDs in corporate India to multiple reasons, starting from a small pool of candidates with required credentials and difficulties in mapping the available talent with vacancies, to companies being unable to provide accessibility and a welcoming work environment to disabled people.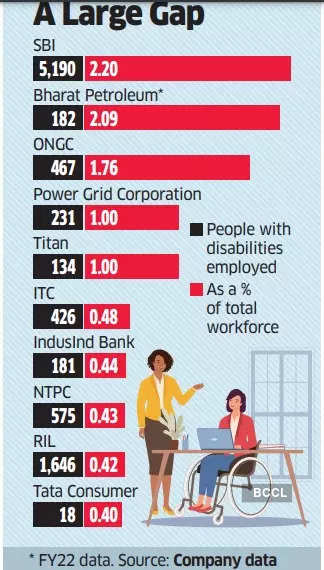 Saptarshi Roy, former…
Click Here to Read more /Source link