Hr Library
UAW Seeks Large Raises as Possibility of Strike Looms

rss.shrm.org | Allen Smith, J.D.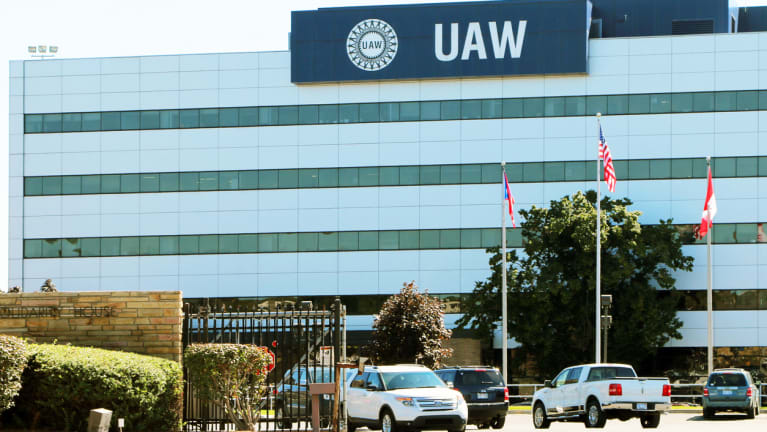 ​On Aug. 25, United Auto Workers (UAW) union members approved a strike, should negotiations over a new four-year contract fail and union leaders call for one. The UAW is seeking 46 percent pay raises over the contract period from General Motors (GM), Ford and Stellantis, which owns Chrysler and Jeep. We've gathered articles on the news from SHRM Online and other media outlets.
UAW Contract Demands
In addition to a large raise, the UAW is seeking a 32-hour workweek and a return to traditional pensions. If the UAW doesn't have contracts with GM, Ford and Stellantis by a Sept. 14 deadline, the union could strike all three simultaneously—something it has never done.
Other UAW Goals
The UAW, which represents nearly 150,000 employees, also seeks to end the two-tier wage system negotiated in 2007, under which new hires make much less than veteran workers. In addition, the union is seeking the restoration of cost-of-living allowances, which the UAW conceded in 2007 to help the companies survive the Great Recession. Other UAW goals include resuming company-paid retiree health care benefits, adding more paid time off and limiting the use of temporary employees.
(Fortune)
2019 Strike Against GM Was Costly
In 2019, the UAW went on strike for 40 days at GM's more than 30 U.S. factories. The work stoppage helped the union gain wins on wages and job security, even as the company secured the ability to close several factories. In the end, GM lost approximately $3.6…
Click Here to Read more /Source link