HR Technology
Unlocking the Secrets to Building a Winning Workforce, ETHRWorld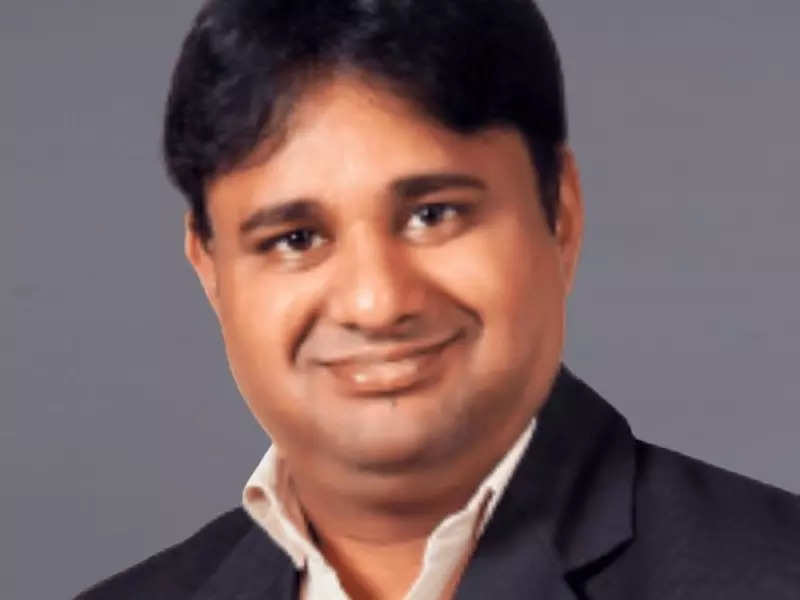 In the rapidly evolving business landscape, talent acquisition has emerged as a critical function for organizations looking to stay ahead of the competition. The ability to attract, identify and onboard top talent has become a strategic imperative for companies striving to build a high-performing workforce. In this article, we delve into the art and science of talent acquisition, exploring key strategies, best practices, and emerging trends that HR professionals can leverage to successfully navigate the ever-changing talent landscape.
1. Building an Employer Brand: In the current job market, where candidates have more choices than ever before, a strong employer brand is crucial. Successful talent acquisition starts with effectively showcasing what makes your organization unique, attractive, and a great place to work. Invest in defining and promoting your company culture, values, and employee value proposition to create a compelling employer brand that resonates with top talent.
2. Strategic Workforce Planning: Talent acquisition should be driven by a comprehensive workforce planning strategy aligned with the organization's long-term goals. HR professionals must work closely with key stakeholders to understand the company's talent needs, identify skill gaps, and forecast future talent requirements. By proactively planning for future talent needs, organizations can stay ahead in a competitive talent market.
3. Leveraging Technology: Advancements in technology have revolutionized the way organizations approach talent acquisition. HR professionals should embrace applicant tracking systems, artificial intelligence, and data analytics to streamline recruitment processes, enhance candidate experience, and improve decision-making. Technology-driven solutions can automate administrative tasks, screen resumes efficiently, and enable data-driven insights to identify the right candidates.
4. Candidate-Centric Approach: In a talent-driven market, organizations must adopt a candidate-centric approach to talent acquisition. Provide a seamless and personalized candidate experience from the initial point of contact throughout the recruitment process. Focus on effective communication, transparency, and timely feedback to create a positive impression, even for candidates who may not be selected. A positive candidate experience can enhance your employer brand and encourage referrals.
5. Active Sourcing and Passive Candidate Engagement: Relying solely on job postings and traditional recruitment methods may limit access to top talent. Successful talent acquisition requires HR professionals to proactively identify and engage both active and passive candidates. Actively source candidates through social media platforms, professional networks, and industry events. Cultivate relationships with passive candidates by showcasing your organization's value proposition and career growth opportunities.
6. Diversity and Inclusion: Diversity and inclusion are not just buzzwords; they are essential components of successful talent acquisition. Create a diverse and inclusive workforce by designing inclusive job descriptions, implementing unbiased screening processes, and embracing diverse sourcing channels. Organizations that prioritize diversity and inclusion attract top talent and benefit from a wider range of perspectives and ideas.
7. Continuous Learning and Development: Investing in continuous learning and development programmes is crucial for talent acquisition success. HR professionals should collaborate with hiring managers to identify skills gaps and design targeted training programmes to upskill existing employees. Building a culture of learning and growth not only enhances employee retention but also attracts talent looking for opportunities to develop their skills and advance their careers.
Conclusion
Talent embracing has evolved into a multifaceted discipline that requires HR professionals to embrace innovative strategies, technologies and practices. By focusing on building a strong employer brand, adopting a candidate-centric approach, leveraging technology and fostering diversity and inclusion, organizations can position themselves as talent magnets in today's competitive job market. By mastering talent acquisition, HR professionals can create a sustainable pipeline of high-performing individuals, driving business success and growth in the long run.
The author, Madhav Mallela, is Director – Human Resources at Microexcel.
DISCLAIMER: The views expressed are solely of the author and ETHRWorld does not necessarily subscribe to it. ETHRWorld will not be responsible for any damage caused to any person or organisation directly or indirectly.
Source link