Hr Library
UPS Labor Deal Raises Pay to Nearly $50 an Hour

rss.shrm.org | Allen Smith, J.D.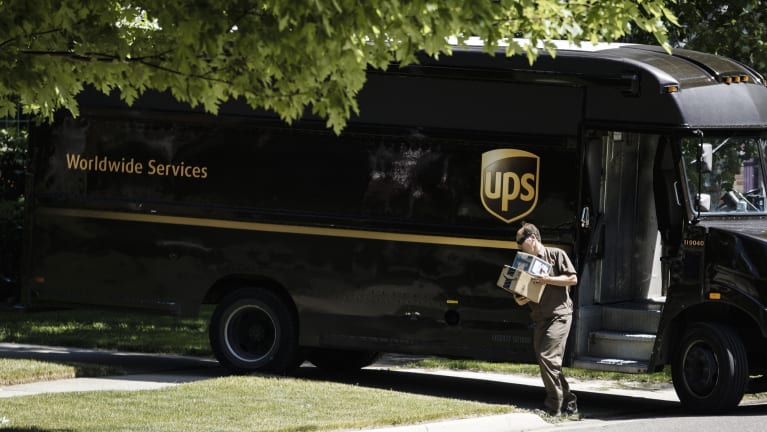 ​A five-year labor deal between United Parcel Service (UPS) and the International Brotherhood of Teamsters that was approved by 86 percent of UPS workers will result in average pay of $49 an hour for full-time employees, the Teamsters said Aug. 22.
Teamsters General President Sean O'Brien said in a statement that the UPS deal set "a new standard and raised the bar for pay, benefits and working conditions in the package delivery industry. This is the template for how workers should be paid and protected nationwide."
The agreement follows on the heels of a hefty hike in wages for American Airlines pilots agreed to on Aug. 21, among other wage hikes negotiated by pilots' unions.
We've gathered articles on the news from SHRM Online and other media outlets.
Compensation Averages $170,000
UPS drivers will average $170,000 in pay and benefits at the end of the five-year deal, said CEO Carol Tomé on an earnings call earlier this month. Current workers will get $2.75 more an hour this year and $7.50 an hour more over the five-year contract. Part-time workers will make no less than $21 an hour.
(MSNBC)
Largest Private-Sector CBA
A tentative agreement had been reached among about 330,000 package delivery drivers and package sorters on July 25. "The UPS-Teamsters contract is the largest collective bargaining agreement involving a private employer in North America," The Wall Street Journal noted.
Two-Tier Seniority-Based Wage System Scrapped
The UPS deal also eliminated a…
Click Here to Read more /Source link