By | Ujwala | www.jobsforher.com
I caught up with a bunch of my school friends over the weekend after nearly 10 years. Six out of the 10 women told me they'd had a great career for about 4 years, followed by a career break for various reasons. When the time came to get back into the professional space, they found it hard to return to work because they weren't caught up with current trends. Reskilling programs are much too expensive and time consuming to even think about, they said. 
If you are a woman who's keen on giving your career a boost, then we've got some great news! JobsForHer presents the 'Win a Course' contest, through which we're giving away top IT courses… for free!
What is Win a Course?
A contest for tech savvy women like you who are keen on embracing a career in IT, but are running into roadblocks when it's a question of upgrading knowledge to meet industry standards

A contest for women who wish to start, restart or rise to greater heights in their career

A contest that reduces time spent in browsing the right reskilling courses by 100%

How do you benefit from the Win a Course contest?
Courses that add value to your career will come at a price, sometimes much too expensive for your pocket. Given this scenario, the Win a Course contest gives you the opportunity to win skill-based courses for free, in an easy 3-step process.
How do you reap the rewards?

For example, if you're a woman in tech looking to pursue a career in Data Science, you could tell us how you'd benefit from the course, your ambition, your previous efforts in landing a course specific to your interest, a personal or professional incident that led you to pursue this field, and so on.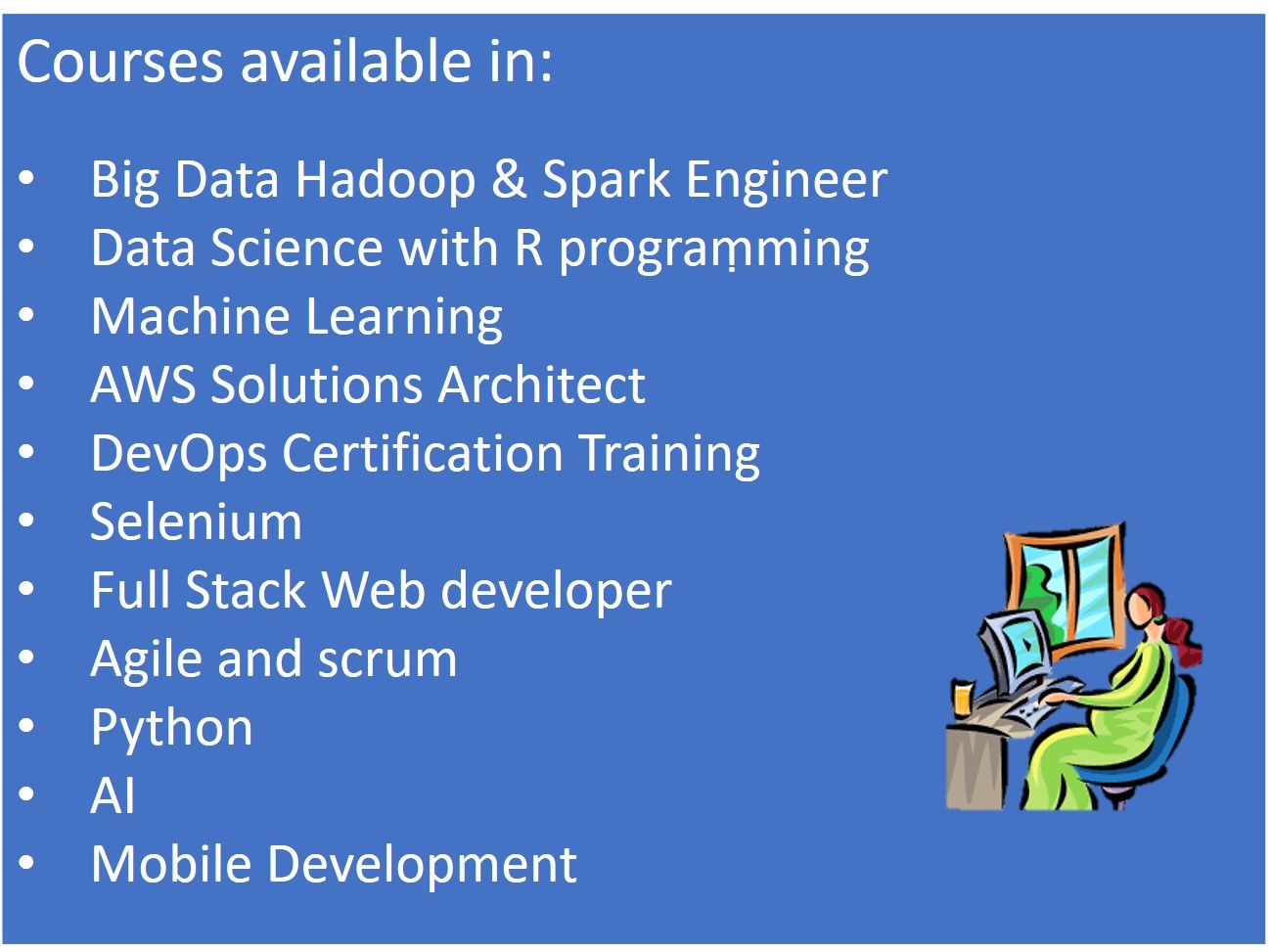 Why is a contest like Win a Course important? 
Even if you're not pursuing a career currently, it helps to introspect once in a while and identify your strengths. Not surprisingly, you will find one or more new skill sets you've picked up over the years. And that's when you take the cue. 
Reskilling or upskilling is of utmost importance in landing the right job. And what better way to do it than to win it! 
Hundreds of women have hopped on to the upskilling bandwagon to stay abreast of industry trends and widen employment opportunities. 
And you can too! By entering the Win a Course contest, you increase your chances of finding a course that's best suited to your skill set, for free! And in turn, you broaden the scope of a variety of job opportunities! 
All you need are a few minutes to think about why you want this course tell us all about it! 
Ready? Click here 

Republished with permission and originally published at www.jobsforher.com